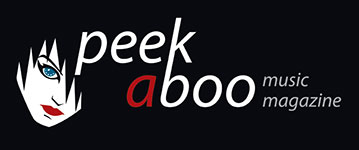 like this movie review
---
VITO TRABUCCO
Bloody Bloody Bible Camp
Movie
Comedy
•
Horror
•
Slasher
[63/100]

Metrodome
18/11/2014, Didier BECU
---
"Father Cumings , are you coming ?" If you're disgusted with this kind of humor, you better do not start watching Bloody Bloody Bible Camp (released in England as Sin). However, if you adore such jokes then this film is something for you because yes, this parody of the classic slasher film is not only incredibly funny, it is extremely daring too. Admit it, who dares to put porn legend Ron Jeremy in the role of Jesus? Yes, he might have bad taste, but he has balls too, right?
America was ravaged by a brutal massacre somewhere in the 70s. Sister Mary Chopper killed a whole group of Christian young people who were in a forest retreat. In 1984 Father Richard Cummings (Reggie Bannister) think the danger is over and goes with a gang of young nerdy Christians to the same place. And yes, that crazy nun is still there!
Of course, Bloody Bloody Bible Camp is no Alfred Hitchcock, but this horror film (which is actually more of a comedy) is simply irresistible. The first part that is set in the 70's is gorgeous. Murders are commited, but you want to see this movie for the outrageous dialogues.
Vito Trabucco, the director, may have included a better plot, this film is however a tip for all cult enthusiasts who like to laugh! Yeah, we like it!
Didier BECU
18/11/2014
---
"Father Cumings, are you coming?" Als je van dit soort humor walgt, dan begin je maar beter niet aan Bloody Bloody Bible Camp (in Engeland uitgebracht als Sin). Lig je echter te schuddebuiken van dergelijke grapjes, dan is deze film iets voor jou, want jawel: deze parodie op de slasherfilm is niet alleen ontzettend grappig, ook enorm gedurfd. Geef toe, wie het aandurft om pornolegende Ron Jeremy de rol van Jezus te laten spelen heeft misschien wel een slechte smaak, maar heeft ook ballen aan zijn lijf, niet?
In de jaren 70 werd Amerika geteisterd door een brutale massamoord. Zuster Mary Chopper doodde toen een hele groep christelijke jongeren die op retraite in een bos waren. In 1984 denkt vader Richard Cummings (Reggie Bannister) dat het gevaar is geweken en trekt met een bende jonge pilaarbijters naar de bewuste plek. En ja hoor, die dolgedraaide non loopt er nog steeds rond!
Natuurlijk is Bloody Bloody Bible Camp geen Alfred Hitchcock, toch is deze horrorfilm (die eigenlijk meer een komedie is) onweerstaanbaar. Het eerste gedeelte dat zich in de jaren 70 afspeelt, is ontzettend grappig met heel veel foute mopjes. Er wordt wel gemoord, maar het zijn vooral de uitzinnige dialogen die dolkomisch zijn. Deze elan wordt voortgezet in de rest van de film. Het slashergedeelte in Bloody Bloody Bible Camp is uiteindelijk louter bijzaak. Misschien had regisseur Vito Trabucco wat meer werk moeten maken van de plot, maar als je dat vergeet dan is deze film een tip voor cultliefhebbers die het graag gortig hebben!
Didier BECU
18/11/2014
---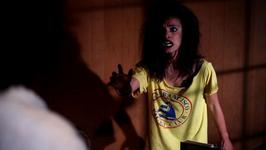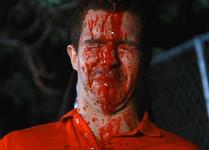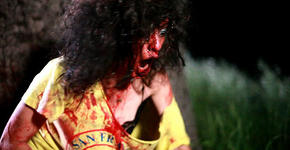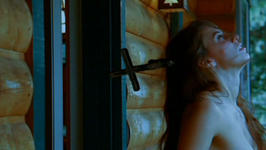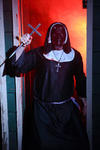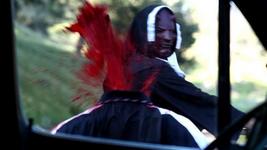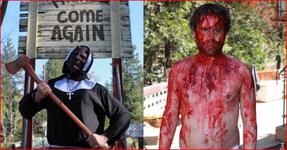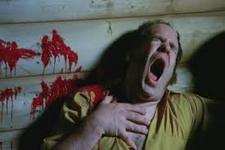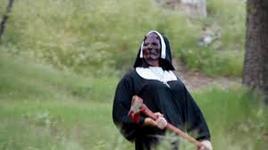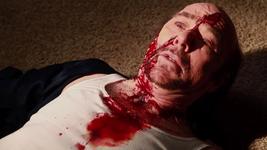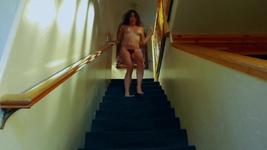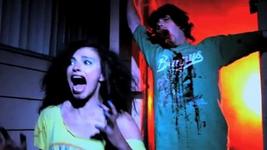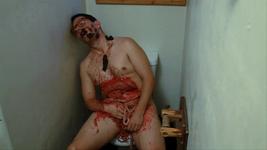 ---