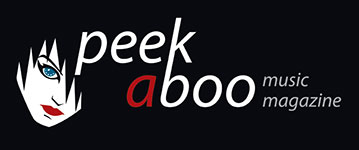 like this cd review
---
VODZ
Into the Woodz
Music
•
CD
Rock
[70/100]

Self-released
23/12/2014, William LIÉNARD
---
The Flemish band Vodz - a word of the Flemish dialect of South Limburg meaning forward – released its first ep (The Road) in 2013, followed in December 2014 by the first full length album Into the Woodz. The band specializes in electric guitar driven rock music of the eighties that carries echoes of Joy Division and 16 Horsepower. Its dark but rhythmic and compelling, with catchy melodies and meaningful lyrics. If you are not interested in this kind of music, you may find it monotonous, but that counts for bands like Queen of the Stone Age as well, and Vodz definitely fits in that category.
With Hand of God the band takes a good start with lots of guitars and howling voices. Blackness leads you to Joy Division territory with a catchy guitar loop to support the languishing and pleading voice, again with some heavy guitar rain. Title track Into the Woodz is melodic with an attractive refrain and Remember has the haunting rhythm of a Black Sabbath song, but fades out with a nice piano tune. Time for a break with Demons, beautifully song with guitar drones that never drown the melody, followed by How Do You Do it?, up tempo with heavy guitars and nicely combined voices.
Sinnerman starts as a quiet rock ballad, halfway adorned with beautiful guitars and Chaussée d'Amour is more haunting than the title suggest. The Howling is another guitar song with 'howling' vocals and Ain't no Grave is definitely one of our favourites on this rock album. Conclusion: nice guitars, nice vocals and truly a beautiful album for fans of this genre.
William LIÉNARD
23/12/2014
---
De Vlaamse band Vodz – een woord uit het Zuid-Limburgs dialect dat Voorwaarts betekent – bracht z'n eerste ep (The Road) uit in 2013, gevolgd in december 2014 door hun eerste album, getiteld Into The Woodz. De band specialiseert zich in rockmuziek met een sterke gitaarbezetting die verwijst naar de jaren 80 en die verwant is met Joy Division en 16 Horsepower. Het geluid is donker en ritmisch en zelfs verleidelijk, met aanstekelijke melodieën en nuchtere teksten. Als je niet van dit soort muziek houdt, dan vindt je Vodz wellicht monotoon, maar dat geldt dan ook voor bands zoals Queens of the Stone Age, en Vodz past perfect in die categorie.
Het album neemt een goede start met Hand of God: heel veel gitaren en huilende vocalen. Blackness leidt je naar Joy Division, opnieuw met een regen van gitaargeluid. Titeltrack Into the Woodz is melodieus met een aantrekkelijk refrein en Remember heeft het klagende ritme van een Black Sabbath-song, maar eindigt met breekbare pianodruppels, gevolgd door How do You Do it?, uptempo met luide gitaren en mooi gecombineerde stemmen.
Sinnerman begint als een rockballade en wordt halfweg versierd met mooie gitaren. Chaussée d'Amour is jachtiger dan de titel suggereert en The Howling is een gitaarsong met opnieuw huilende vocalen. Ain't no Grace is zonder meer één van onze favorieten op dit album. Besluit: mooi gitaarwerk, mooie vocalen en beslist een mooi album voor liefhebbers van het genre.
William LIÉNARD
23/12/2014
---