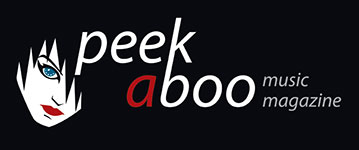 like this cd review
---
VOGON POETRY
Don't Panic
Music
•
CD
Synthpop
[75/100]

17/04/2014, Peter HESELMANS
---
With catchy melodies combined with dark gloomy lyrics Vogon Poetry is an invigorating touch on the Swedish music scene and succeeds to blend stories about everyday events with extraordinary travels in space and time and still get away with it.

Opening very strong with the track 'Bring The Revolution', a nice darker track with strong synth loops. "Don't Panic" consists of more tracks which span a rather wide spectre with dancefloor favourites like "The Diceman" and "A fine day" to the more sombre version of the band found in "Land of forever" and "In darkness lost again". There's even a small hit on this album 'Time Machine', is really catchy and danceable, and links can easily be made to other synthpop bands like 'Seabound' or 'Mind In A Box'. Don't Panic is an album in which you always acknowledge the touch of Vogon Poetry and still get enough variation to stay with it until the end and then start the journey over again.

Vogon Poetry is stationed in Gothenburg, Sweden and consists of three members : Roger Tell (Music & Lyrics), Daniel Önnerby (Music & Lyrics) and John Andersson (Vocals), known from "The Voice (Sweden)" and "X-Factor Sweden)".


1.Bring The Revolution
2.The Diceman
3.Time Machine (Deep Thought remix)
4.Book Of Wishes
5.Land of forever
6.A Fine Day
7.Dream Dream Dream
8.In Darkness Lost Again
9.Driven (Never Be Here Again)
10.Destiny (A Version)
11.All I Want (New Edit)
12.A Fine Day (Unplugged)
13.Throw the day away
14.In darkness lost again (P.Kambo remix)
15.In Darkness Lost Again (PerTePoP Remix)
Peter HESELMANS
17/04/2014
---