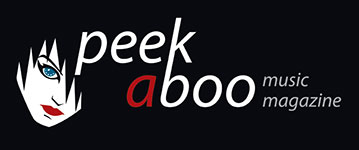 like this movie review
---
VOLKER SCHLONDORFF
Diplomatie
Movie
War Movie
[81/100]

LumiŤre
07/07/2014, Didier BECU
---
You can definitely say that Volker Schlöndorff belongs along with Rainer Werner Fassbinder and Wim Wenders to the cream of the crop of German cinema. The former assistant from legends like Alain Resnais, Jean-Pierre Melville or Louis Malle is most famous for Die verlorene Ehre der Katharina Blum and Die Blechrommel. Diplomatie was one of the revelations at the most current Filmfestival from Berlin and also considered by many as the majestic return from Schlöndorff to the silver screen. For the German filmmaker who grew up in France, his newest movie is also a return to his beloved Paris. Fifty years after he was involved in the burlesque Zazie Dans Le Metro (his debut as assistant) he could make another movie about the capital, as just like in Louis Malle's comedy Paris is in Diplomatie the third character.


Diplomatie is a play by Cyril Gély that is based upon real events. It's about a conversation not many people are aware of, but that has changed the world completely. Everything happened on one day: 25th August 1944. By then, Hitler already knew that his plans for a Third Reich were only good for the dustbin. Before capitulating, he had another surprise for the enemy: destroying the French capital. General Dietrich von Choltitz (Niels Arestrup) was ordered to blow up Paris. The Swedish consultant Raoul Nordling (André Dussollier) knows about these plans and tries to convince the general to disobey the command.


What follows is an exciting conversation in the prestigious hotel Meurice at the Rue de Rivoli. It's more than a general who is just doing what he's told to, for him it is a matter of life. He knows very well that from the moment he ignores the command that he and his family will be chased by the nazi's. What is more worth? Saving a city that is a stranger for you or protecting your own family?


Just on paper, a conversation from 80 minutes between a general and a diplomat doesn't look attractive at all, but Diplomatie is nonetheless excellent author cinema. That's not only due to the magic touch of Volker Schlöndorff, but also the excellent acting from the two protagonists who know their role from A to Z as they were the performers from the original play. The movie is absolutely recommended, and not only for those who can't get enough from historical facts as Volker Schlöndorff puts a lot of attention to the human side, even if the opponent is a monster.


Diplomatie is out on Lumière on DVD. You also find a very interesting documentary about the making of this French-German production.
Didier BECU
07/07/2014
---
Samen met Rainer Werner Fassbinder en Wim Wenders mag Volker Schlöndorff zich tot de belangrijkste Duitse cineasten rekenen. De gewezen assistent van legendes als Alain Resnais, Jean-Pierre Melville of Louis Malle is vooral bekend door klassiekers als Die verlorene Ehre der Katharina Blum en Die Blechrommel. Diplomatie die één van de revelaties tijdens het voorbije Filmfestival van Berlijn was wordt vaak (terecht) als Schlöndorffs majestueuze terugkeer naar het witte doek beschouwd. Voor de Duitser die in Frankrijk opgroeide was Diplomatie tevens een terugkeer naar zijn geliefde Parijs. Vijftig jaar nadat hij meewerkte aan Zazie Dans Le Metro (zijn debuut als assistent) kon hij opnieuw een film over de grootstad draaien, want net als in de burleske klassieker van Malle is ook in Diplomatie Parijs het derde personage.
Diplomatie is gebaseerd op een toneelstuk van Cyril Gély dat losjes op ware feiten is gebaseerd. Het is een gesprek waar de mensheid weinig weet van heeft, maar wel het wereldbeeld heeft veranderd. Alles speelt zich af op één dag: 25 augustus 1944. Hitler heeft het inmiddels door dat hij zijn Derde Rijk mag opdoeken, maar voor de Fransen heeft hij nog een verrassing in petto nl. de complete vernietiging van hun hoofdstad. Generaal Dietrich von Choltitz (Niels Arestrup) krijgt de opdracht van de Führer om Parijs op te blazen. De Zweedse diplomaat Raoul Nordling (André Dussollier) heeft weet van deze plannen en probeert de generaal om te praten. Wat volgt is een boeiend gesprek in het hotel Meurice aan de Rue de Rivoli waarin vooral diplomatie regeert. Het is meer dan alleen maar het plichtsbesef van een militair die doet wat hem wordt bevolen, de generaal beseft evengoed dat hij door het negeren van het bevel zijn eigen doodsvonnis tekent, net als dat van zijn familie. Wat heeft de grootste waarde? Een stad die je niet kent sparen of je eigen familie veilig stellen?
Op papier lijkt een 80 minuten durend gesprek tussen een Duitse generaal en een diplomaat weinig attractief, maar Diplomatie is excellente auteurscinema. Dat is niet alleen de verdienste van Volker Schlöndorff, maar ook dankzij het hoge acteerspel van de twee vertolkers die deze rol door en door kennen omdat zij er in het toneelstuk mee op de Franse planken hebben gestaan. Een regelrechte aanrader dus, en zeker niet alleen voor mensen die kicken op historische feiten, want Volker Schlöndorff benadrukt vooral de menselijke (ook al is de opponent een monster) kant van het dilemma.
Diplomatie is op dvd uit via Lumière. De uitgave bevat ook een 26 minuten durende documentaire over het ontstaan van deze Frans-Duitse productie.
Didier BECU
07/07/2014
---
---