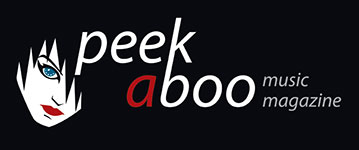 like this cassette review
---
VOLKOVA
Trauma And Dreams
Music
•
Cassette
Experimental
•
Minimal
[80/100]

17/06/2014, Peter HESELMANS
---
Volkova is an Argentinian minimal synth band based in Buenos Aires. This Argentine duo was formed early 2013 by Paula Lazzarino and César Canali. They want to recreate the atmosphere of early electronic and experimental music, and give it their own minimal wave touch.
This album, 'Trauma and Dreams', is already their third album in less than one year and presented only on tape. It consist of 6 tracks, and is released by the Peruvian label Cintas Triangulares. On this tape you can hear two different facets of this band, side A gives us a warm melancholic minimal style. 'The Call' is really a nice minimal track, Paula's voice is brilliantly mixed with the dreamy melodies in this song, a track that reminds me of band like 'Sixth June'. Personal favorite on this tape is the title track 'Trauma And Dreams', perhaps the most poppy track, but voice, lyrics and synths are in perfect harmony. 'Just Drifting', is a track to dream away, the female voice in combination with the soft piano touch is really worth to have a listen.
Side B gives us a more experimental side of this duo, the 3 tracks are sung by Cesar, and shows a more experimental style, witch you can even call post industrial. 'Acceptance is defeat' is a very dark track with scary synths, on 'No Geography Solution' the sound of the Peruvian sea is mixed with the deep male voice and lyrics by Cesar Canali.
All together this high-bias cassette is very nice for the minimal lovers who like a more experimental and atmospheric style, and only available in an exclusive, 50 units only, edition.
A
01. The Call [03.23]
02. Trauma and dreams [03.50]
03. Just Drifting [02.50]

B
01. Acceptance is defeat [03.15]
02. No geography solution [02.50]
03. No geography solution II [02.00]
Peter HESELMANS
17/06/2014
---