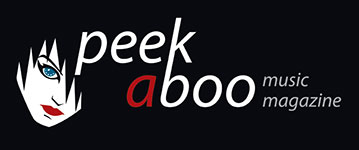 like this festival review
---
W - FEST, AUG 18TH 2019
Music
•
Festival
03/09/2019, Sabine MOORHEM
---
It has been a while, since I've set foot inside the Waregem Expo, I must admit; but then again, it was a very long time ago that 'Gothic Festival' was held there. It was kind of a coming home for me, even though the decision of going to W - fest came in late for me, when State Of The Union was added to the bill. So, I took off, on a rainy Sunday morning, crossing Belgium from one side to the other and ended up in sunny Waregem.

First up, was getting some food. So, instead of paying cash, or with single (mostly plastic) coins, there was this system, with a pre - paid card. I had my reservations about it at first but I have to admit, it grew on me during the day. You know, instead of counting how many coins you still got in your pocket, you just had to keep an eye on not losing the card, which is just one object the size of your Visa, plus, it was easy to keep an eye on what was still left on it, inside, at the two huge bars that were provided, where you could scan the card at any time.
Because the veggie food stand was more at the side of the festival site, I originally was a bit dissapointed with what was offered. For anyone who eats meat, there was plenty of choice but for those who prefer veggie, it was more limited. I wanted to try the veggie meat balls but ended up with the veggie loempia's instead because the veggie meat balls were sold out on day one. Which was no surprise, as the dish the lady at the veggie stand served me, was delicious. Even though she didn't succeed in keeping all the different things offered on the menu, due to the huge succes of her food stand.
Anyway, after there was food in my belly and I got myself a drink, it was time to check what was going on inside. As mentioned before, there where two long bars on each side of the hall and they were to my liking. No long waiting time for whenever you needed a drink!
I quickly discovered the gaming corner with some arcade games (Street Fighter!!!, Mario Bros, Pac Man,...) and some old school consoles with classic games like Mario Bros/Duck Hunt and Tekken. I loved this!!! My gaming addiction being satisfied during a festival? Combining great games and great music? Felt like I was at home, almost.
Speaking of music, I must say that, during my gaming, I heard a lot of familiar songs from different artists, yet, the first band who lured me to the stage was Apoptygma Berzerk. Got to say, they had an awesome set, they played all lot of their clubhits ("Love Never Dies", "Kathy's Song" , "Until the End of the World" ,...). Stephan L. Groth's voice still sounds as mesmerizing as it did when those songs were released, which is over a decade ago. I surely wasn't disappointed and I don't think anyone who came to see Apop, had any complaints.

Next stop for me was the reason I traveled to Waregem: State Of The Union at the Olivier Daout stage. I've always loved their song 'Radioman' and danced a lot to it at Vampireparty's in Antwerp, so it was about time to check them out live.
The space in front of the stage would be packed, so I headed over early, to claim my spot on the first row, so I also could some good pictures of the guys. For those who don't know, State of The Union (or SOTU) are a L.A. based Industrial - Pop - Electronic band, that was created by Johann Sebastian, who's also the singer, songwriter and producer. Live, he's been accompanied by Jimmy Nimra on drums and Jérémie Venganza (who you might know from his own synthpunk, 8bit industrial project Super Dragon Punch !! ) on keys.
For those who follow State Of The Union on social media might have seen a post coming by on the band's Instagram, that you could drop some titles that you wanted to hear during this SOTU tour, which is a really cool gesture and I was happy to hear that one of my favourite songs, 'Mindless' was on the setlist. Thank you so much for this, Johann! Even with Johann stating that he had a sore throat, most people didn't notice or it didn't bother anyone, as the crowd was having a really good time. And, like good friends, there's a time to party and a time to have a moment and think about life, so a moment of silence was held for Olivier Daout, who took his own life 8th Sept last year...
After this, State of the Union continued their gig, by blasting "Radioman" through the stage speakers and everyone was singing along, at the top of their lungs. A pity, but all good things do end, and with the last notes of "Dancing in the dark" and the outro being started, so ended the State of the Union gig at W - Fest.

Heading back inside, I took a timetravel back to the '80s, as Jimmy Summerville was getting through his set at the Synth stage. Ofcourse, his biggest hits, like "Smalltown boy" , "Why", "Don't leave me this way" and many many others were brought to us, one hit after another. Violins and cello, backing vocals,... Yep, Jimmy didn't come unprepared.

As Jimmy Sommerville was the headliner for the Synth Stage, one more band had to come to Wave Cage stage, which was And One. The Germans brought an amazing set, were still full of energy and gave the best of themself. Clubhits like 'Military Fashion Show' , "Panzermensch" , "Technoman", "Metalhammer" as well as covering Project Pitchfork's "Timekiller" came along high tempo and draining energy from what was left in the audience.
Thanks for sending us home with the nice "You can go home now" message, Steve Naghavi, but unfortunately, not everyone had the chance and a few of us had to wait for the first train, to start making our way home.
Maybe an indoor afterparty would be a good idea, because, well, when energy is low, not many people feel the need to walk to the camping spot to continue partying there...

Next year's edition, will be celebrating 5 years of W - Fest, which will be held in May instead of August. Some people like it, others not, but with Suicide Commando, Praga Khan, Kim Wilde and many more awesome names on the bill, I bet W - Fest 2020 will gain enough audiance to fill the halls of Waregem Expo again.
Sabine MOORHEM
03/09/2019
---