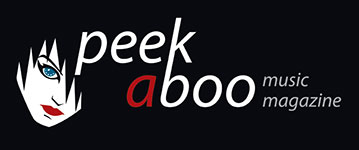 like this concert review
---
W-FESTIVAL
Wortegem-Petegem (23/08/2016)
Concert
11/12/2016, Didier BECU
---
Wortegem-Petegem. It is a small Belgian village you do not immediately associate with music, let alone with new wave, but that change with W-Festival this year. The name speaks for itself, a music festival that focuses on an audience that loves new wave. At the end of the day it seemed like everyone had his favorite. And those who weren't there? Well, as the cliché says: they missed something. Because the best bassist of all time was there, already was a reason!
Due to other commitments we had to miss the first two acts (The Serious Five and Portait B). Too bad, but what we heard from others indicates that we will see these two acts somewhere else soon.
A band we saw a lot this year is Whispering Sons. Soon the band starts its first European tour, and a few days ago they played at Pukkelpop, but this Tuesday W Festival was their playground. Two o'clock in the afternoon is very early, but again these youngsters gave the best of themselves. The number of post-punk bands of whom they're compared with is enormous and diverse, fact is that they do something very original with it. The performances by the other bands were strong, but there's only one conclusion: what we later saw was the (glorious) past, Whispering Sons is the (equally glorious) future.
That the musical past was good, was something we noticed with another Belgian band from Limburg. The black post-punk of De Brassers still stands as a house in 2016. What is striking about the music is that it has been written nearly 35 years ago, but it doesn't sound a bit outdated. Marc Poukens is still a front man you watch with pleasure. Post-punk of the highest level and a band that can compete with the greatest of the genre.
No more Belgian acts (not really true, but until midnight that was a secret), and so time for the international stars. If you ask us Heaven 17 should have played later. Glenn Gregory (no longer with white hair) and Martyn Ware make it themselves easy by playing the hits from Penthouse And Pavement and The Luxury Gap only, but they do it brilliantly. Immediately after opener Being Boiled (normally it was intended that Glenn would be the lead singer of The Human League but he did not have time) Ware composed heavenly sounds out of his synths. Heaven 17 was indeed a jukebox (including Bowie's Boys Keep Swinging), but a Wurlitzer.
In the 80 Scritti Politti had its supporters and opponents, and that has not changed today. Whether you fall for the distinctive voice of Green Gartside, or it leaves you cold. The band's pop reggae was the weakest gig of the day, however, it was still fun to hear old hits as Absolute or The Word Girl on stage again.
The organisation of W-Festival had no lack of courage, as they also had Sian Evans on its first edition. The same courage had the former singer of Kosheen by performing her old hits in a whole new form (almost acoustic). It sounded different, but it underlined her vocal qualities. On both the social media and the festival ground Sian proved to be one of the highlights of the evening for some.
Time for Marc Almond. Perhaps, just as Scritti Politti, we better pray like Aretha Franklin, for which songs the frontman of Soft Cell would play on W-Festival. Immediately by opening song Tears Run Ring it was clear that the audience would get a nice balance of his hits and a selection of his latest album The Velvet Trail. Sometimes, the new songs were a bit too average, but you forgot this right away Bedsitter, Say Hello Wave Goodbye and Torch were played. Despite the years, Marc's voice is still heavenly.
If wearing T-shirts is a way of measuring the popularity, then it was obvious for whom the public came to Wortegem-Petegem. We rarely saw so much Unknown Pleasures T-Shirts on one place, and Peter Hook & The Light immediately began with a perfect version of Isolation. Because Paul Kehoe had a delayed flight, the band had to do it without a drummer. Not that you noticed this in quality. If you're named Peter Hook, then you also have an incredibly rich repertoire to choose from. This time the legendary bassist browsed through his immense New Order archive. Much has been written about, but if there is one man who has the right to play these songs than it's him. His innovative bass made the songs indestructible classics. It was heavenly to hear tunes like Fine Time, True Faith, Everything's Gone Green, Your Silent Face or The Perfect Kiss. If you want to have this gig summed up in six words: touched by the hand of God!
After the tornado that Peter Hook caused, you only could murmur "poor Alphaville". The legendary synthpop band tried, but they never won the heart of the audience. Perhaps they were tired of dancing or they just were thinking about the next working day that was waiting, but the main reason is simply that Marion Gold and his band no longer have the power of the past. Moreover, Gold forgot that he played in Belgium and not in his home country Germany, as over here the audience does not know the latest albums. A bonus for having courage, but they already have to return this bonus for the performance of it.
The successful first edition ended with a surprise act of Ex-RZ. No, Peter Slabbynck, we still can't live in a living room, but according to spokesperson Marie-Laurence Opsommer this is not necessary. In an interview with a Belgian newspaper, she told the festival exceeded all expectations, and a second edition follows!
Didier BECU
11/12/2016
---
Wortegem-Petegem. Het is een plek die je niet meteen met muziek associeert, laat staan met new wave, maar daar kwam dit jaar verandering in met W-Festival. De naam spreekt voor zich, een muziekfestijn dat zich op een publiek richt dat dol is op new wave. Een gedurfde affiche en gisteren bleek dat iedereen uiteindelijk zijn favoriet had. En die afwezigen? Nou, die hadden zoals het cliché het zegt weer ongelijk. Al was het maar omdat de beste bassist aller tijden in West-Vlaanderen stond, maar laten we eerst met de Belgen beginnen.
Wegens andere verplichtingen waren we genoodzaakt om de twee eerste acts (The Serious Five en Portrait B) te missen. Jammer, maar wat we hoorden van anderen wijst erop dat we deze twee acts wel snel ergens anders zullen zien.
Een band die we dit jaar al veel zagen (en nog veel zullen zien) is Whispering Sons. De band die weldra aan een eerste Europese tour begint stond een paar dagen geleden nog op het terrein van Pukkelpop te schitteren, en dinsdag op W-Festival. Twee uur 's middags is ontzettend vroeg, maar de Limburgers gaven weeral het beste van zichzelf. Het aantal bands waarmee deze postpunkformatie wordt vergeleken is nauwelijks bij te houden en ontzettend divers, feit is dat ze er iets ontzettend origineel mee doen. Hoe sterk de optredens van de andere bands ook waren, kom je als muziekfan maar tot één conclusie. Wat we later op de dag zagen was het (heerlijke) verleden, Whispering Sons is de (al even heerlijke) toekomst.
En dat het verleden goed was, zagen we onmiddellijk daarna met (alweer) Limburgers. De gitzwarte punk van De Brassers staat anno 2016 nog steeds als een huis. Wat opvalt aan de muziek is dat ze bijna 35 jaar geleden is geschreven, maar geen beetje verouderd klinkt. Marc Poukens is nog altijd een frontman naar wie je met plezier staart. Postpunk van het allerhoogste niveau en een band die kan wedijveren met de grootsten uit het genre.
En toen was het afgelopen met de Belgische acts (eigenlijk niet, maar dat bleef tot middernacht een geheim), tijd dus voor de internationale sterren. Wat ons betreft mocht Heaven 17 wat later op de affiche staan. Glenn Gregory (zonder witte haren) en Martyn Ware maken het zich wel gemakkelijk door zich te beperken tot het spelen van de hits uit Penthouse And Pavement en The Luxury Gap, maar ze doen het op een briljante wijze. Meteen bij opener Being Boiled (normaal was het de bedoeling dat Glenn de zanger van The Human League zou worden maar die had geen tijd) toverde Ware hemelse klanken uit zijn synths. Een jukebox was Heaven 17 zonder twijfel (met inbegrip van Boys Keep Swinging), maar dan wel een Wurlitzer.
In de jaren 80 had Scritti Politti zijn voor- en tegenstanders en dat is vandaag niet veranderd. Of je valt voor de aparte stem van Green Gartside, of ze laat je ijskoud. Hun popreggae was de minste act van de dag, toch was het best nog eens leuk om oude hitjes als Absolute of The Word Girl op een podium te horen.
Het ontbrak W-Festival geenszins aan moed door ook Sian Evans op de affiche te zetten. En die moed had de voormalige zangeres van Kosheen ook door haar oude hits in een heel nieuw (bijna akoestisch) kleedje te brengen. Het klonk anders, maar onderstreepte haar stemkwaliteiten. Zowel op de sociale media als op het festivalterrein bleek Sian voor een deel van het publiek één van de hoogtepunten van de avond.
Marc Almond dan. Misschien net zoals Scritti Politti eventjes als Aretha Franklin bidden, want welke songs zou de frontman van Soft Cell op W-Festival brengen? Meteen bij opener Tears Run Ring was het duidelijk dat het publiek een mooie balans uit zijn hitrepertoire en nieuwste album The Velvet Trail zou krijgen. Het was duidelijk wat het publiek verkoos. Soms waren de nieuwe songs wat te plat, maar dat vergat je meteen toen je ook Bedsitter, Say Hello Wave Goodbye of Torch hoorde. Ondanks de jaren blijft Marcs stem hemels.
Als het dragen van T-shirts de maatstaf van populariteit is, dan was het duidelijk voor wie het volk naar Wortegem-Petegem kwam. Zelden zagen we zo veel Unknown Pleasures T-shirts, en Peter Hook & The Light begon meteen met een strakke versie van Isolation. Doordat Paul Kehoe met een vertraagde vlucht zat, moest de band het zonder drummer doen. Niet dat je het aan de kwaliteit merkte. Als je Peter Hook heet, heb je een ongelooflijk rijk repertoire om uit te kiezen en de legendarische bassist grasduinde dit keer in zijn New Order-archief. Er is al veel over geschreven en gemekkerd, maar als er één man het recht heeft om deze songs te spelen dan is hij het. Zijn innoverend basgeluid maakte de songs tot onverwoestbare klassiekers. Het was volop genieten van Fine Time, True Faith, Everything's Gone Green, Your Silent Face of The Perfect Kiss. Als je dit optreden dan toch in zes woorden moet samenvatten: touched by the hand of God!
Na de wervelstorm van Hook prevelde je meteen "arme Alphaville". De synthpopband probeerde, maar slaagde er niet echt in om het publiek mee te krijgen. Misschien was het moe gedanst of dacht het gewoon aan de volgende werkdag, maar de hoofdreden is gewoon dat Marion Gold en zijn band niet meer de kracht van vroeger hebben. Bovendien vergat Gold dat hij in België stond en niet in thuisland Duitsland, want hier kent het publiek de laatste albums niet. Een bank vooruit wat moed betreft, maar alweer eentje achteruit voor de prestatie.
De geslaagde eerste editie werd afgesloten met een surprise act van Ex-RZ. Neen, Peter Slabbynck, we kunnen nog altijd niet in een woonkamer wonen en volgens woordvoerster Marie-Laurence Opsommer is dat ook niet nodig. In een interview met Het Nieuwsblad verklaarde ze dat het festival de verwachtingen overtrof, en dat er zeker een tweede komt!
Didier BECU
11/12/2016
---