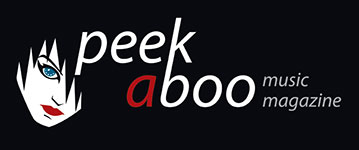 like this cd review
---
WAI-KEUNG LAU & ANDREW LOO
Revenge of the Green Dragons
Music
•
CD
Crime
Dutch FilmWorks
02/04/2015, Didier BECU
---
The main attraction of this crime film is of course the fact that it was produced by Martin Scorsese. When you know Marty a little bit, you are aware of the fact that the filmmaker has a brilliant taste in film, often with an emphasis on gems of world cinema. The reason why his name is on this poster is obviously because Scorsese has a very special relationship with director Wai-keung Lau. The Departed was indeed a remake of his Internal Affairs. You don't have to be a big movie connoisseur to see that Andrew Lau Loo has attempted to make a Good Fellas in Chinatown.
The film is based on an old article by journalist Frederic Dannen and reminiscent of De Palma's Scarface. In the 80's the US was invaded by Chinese immigrants. As one character puts it, a Chinese fisherman realizes that he will remain a fisherman forever in China, but in America he can achieve more. In their case, it is almost automatically a ticket to the mafia world. Sonny and Steven are also immigrants and from childhood on they are enlisted in the Green Dragons, who are known for their violent, disgusting practice.
Revenge of the Green Dragons actually looks a lot like a twisted Cannon-action movie from the 80's In principle there is nothing wrong with that, it just isn't good enough to score high points with. The story is an accumulation of violence (he who wants to see how Chinese people fight will certainly be amused), the performances are too standard and especially it doesn't dig deep enough. To make it all seem a bit more as Good Fellas, Ray Liotta was given the role of an agent, but he seems lost in the tangled story. In terms of mindless (good) action Revenge of the Green Dragons is definitely recommended, just don't be fooled by the Scorsese factor. Now out on DVD and Blu-ray via Dutch Film Works.
Didier BECU
02/04/2015
---
Het grootste winstpunt van deze misdaadfilm is natuurlijk het feit dat hij is geproduceerd door Martin Scorsese. Wie Marty een beetje kent weet dat de cineast over een briljante filmsmaak beschikt, met vaak de nadruk op pareltjes uit de wereldcinema. De reden waarom zijn naam op deze affiche prijkt is natuurlijk omdat Scorsese een zeer speciale band heeft met regisseur Wai-keung Lau. The Departed, waarmee Scorsese een Oscar binnenhaalde, was immers een remake van diens Internal Affairs. Je moet geen grote filmkenner zijn om te zien dat Lau samen met Andrew Loo een poging deed om een Good Fellas in Chinatown te maken. Een opzet waarin hij zeker niet is geslaagd en je vraagt je af wat Scorsese in zijn binnenste van deze productie moet denken.
De film is gebaseerd op een oud artikel van journalist Frederic Dannen en doet sterk denken aan De Palmas Scarface. In de jaren 80 werd de VS overspoeld door Chinese immigranten. Zoals een personage het zelf zegt, een Chinese visser beseft dat hij in China voor eeuwig een visser zal blijven, maar in Amerika kun je meer. In hun geval is dat bijna automatisch een ticket naar de maffiawereld. Sonny en Steven zijn ook zulke immigranten en van kindsbeen af worden zij ingelijfd bij de Green Dragons, die bekend staan om hun gewelddadige, walgelijke praktijken.
Revenge of the Green Dragons lijkt eigenlijk verdraaid veel op een Cannon-actiefilm uit de jaren 80. In principe is daar niets mis mee, alleen niet genoeg om er goede punten mee te scoren. Het verhaal is een ophoping van geweld (wie wil zien hoe Chinezen elkaars knokken verbrijzelen komt zeker aan zijn trekken), de vertolkingen te standaard en vooral graaft men niet diep genoeg. Om het allemaal nog wat meer op Good Fellas te laten lijken heeft men ook nog Ray Liotta een rol als agent gegeven, maar die lijkt eerder verloren te zijn gelopen in het warrige verhaal. Qua hersenloze (goede) actie is Revenge of the Green Dragons beslist een aanrader, laat je alleen niet misleiden door de Scorsese-factor. Nu uit op dvd en Blu-ray via Dutch Film Works.
Didier BECU
02/04/2015
---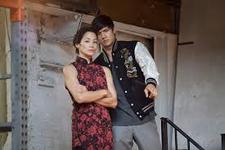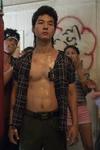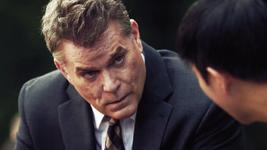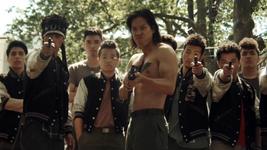 ---