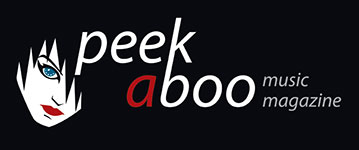 like this movie classics review
---
WALTER HILL
The Driver
Movie
•
Movie classics
Action
[82/100]

20th Century Fox
22/02/2015, Didier BECU
---
Walter Hill may have made ​​some inferior movies lately, in the 70's and 80's his films were an example of great American action. His best one is undoubtedly The Driver, that captures the same atmosphere as those majestic crime movies by Sidney Lumet. Today, The Driver is almost forgotten (the film is only available through expensive American import), but many contemporary filmmakers see the movie as a classic. Nicolas Winding Refn never admitted it, but just look at The Driver and judge how much it looks like the (sublime) Drive.
Ryan O'Neal plays an anonymous driver who is hired by thugs from Los Angeles who want to rob a bank or a casino. He is a master in getting rid of police cars during chases, which makes the (also unnamed) police inspector (Bruce Dern) mad. During 90 minutes you will enjoy a sublime cat-and-mouse game, while Isabelle Adjani (as an unnamed gambler) is an irresistible femme fatale.
Hill admitted that he was inspired by Le Samourai of Jean-Pierre Melville, nevertheless this is American cinema at its best. Ryan O'Neal who almost says nothing (indeed, think again of Ryan Gosling in Drive) is acting at his best, even though the producers initially wanted Steve McQueen for the leading role. Isabelle Adjani made ​​her American debut in this movie, but she was not satisfied with the role. In later interviews, she even claimed that she hatee the film simply because The Driver was an obstacle for her further American career (that almost ended after The Driver). Although we want to believe everything the French beauty says, she is perhaps just too good for Americans. The film is packed with thrilling chases, insightful (rare) dialogues and it contains a dark atmosphere that Hill would later repeat in masterpieces as The Warriors, the action musical Streets Of Fire, the highly underrated Southern Comfort and the western The Long Riders. Right, he also made Brewster's Millions and Stallone-vehicle Bullet To The Head.
Didier BECU
22/02/2015
---
Walter Hill mag dan de laatste jaren heel wat inferieure films hebben gemaakt, toch waren zijn producties in de jaren 70 en 80 het voorbeeld van de betere Amerikaanse actiefilm. Zijn beste is ongetwijfeld The Driver, die dezelfde sfeer ademt als de majestueuze misdaadprenten van Sidney Lumet. Tegenwoordig is The Driver een beetje in de vergeethoek geraakt (de film is zelfs alleen maar via Amerikaanse peperdure import beschikbaar), toch beklemtonen heel wat hedendaagse cineasten het belang van deze klassieker. Nicolas Winding Refn heeft het nooit toegegeven, kijk toch maar eens hoe veel The Driver op zijn (sublieme) Drive lijkt.
Ryan O'Neal speelt een anonieme chauffeur die wordt ingehuurd door boeven uit Los Angeles. Hij is een meester in het afschudden van politiewagens, en dat tot grote woede van een (ook naamloze) politie-inspecteur (Bruce Dern). Het is anderhalf uur genieten van een overheerlijk kat-en-muisspel, terwijl Isabelle Adjani als (naamloze) gokster de femme fatale van dienst is.
Hill liet zich inspireren door Le Samourai van Jean-Pierre Melville, desalniettemin is dit Amerikaanse cinema op zijn best. Ryan O'Neal zegt bijna geen woord (denk inderdaad aan Ryan Gosling in Drive) en acteert hier op zijn best, ook al wilden de producers aanvankelijk Steve McQueen voor de hoofdrol strikken. Isabelle Adjani maakte in deze film haar Amerikaans debuut, maar was zelf helemaal niet tevreden over de rol. In latere interviews zou ze zelfs beweren dat ze de film haat omdat die een rem bleek op haar verdere Amerikaanse carrière (die trouwens meteen na The Driver verdween). Ofschoon we alles willen geloven van de Franse schone, is Adjani wellicht te Frans (of gewoon te mooi) voor de Amerikanen. De film zit boordevol spannende achtervolgingen, pientere (zeldzame) dialogen en heeft een donker sfeertje dat Hill nadien in meesterwerken als The Warriors, de actiemusical Streets Of Fire, het sterk onderschatte Southern Comfort en de western The Long Riders zou herhalen. Juist, hij heeft ook Brewster's Millions en zelfs het Stallone-vehikel Bullet To The Head gedraaid.
Didier BECU
22/02/2015
---
---