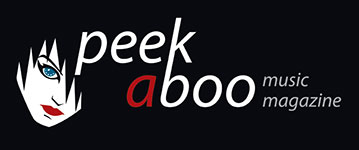 like this cd review
---
WARHAUS
We Fucked A Flame Into Being
Music
•
CD
Indie
[93/100]

PIAS
11/12/2016, Didier BECU
---
If this summer one Belgian band was in the spotlight then it had to be Faces On TV. After the debut EP of Jasper Maekelberg's band, he is also involved with Maarten Devoldere of Balthazar in his new project Warhaus. Actually it's a small super band, because Balthazar drummer Michel Balcaen and the sensual Sylvie Kreusch of Soldier's Heart are also part of this very unique group.
You already read it elsewhere, but if there are two artists who defined the sound of Warhaus than it has to be Leonard Cohen (that voice!) and Serge Gainsbourg (the decadent atmosphere). Warhaus puts the bar very high on its debut We Fucked A Flame Into Being (these difficult words come from the scandal novel Lady Chatterley's Lover by D. H. Lawrence).
This was not without risk, but after a few spins (although the record is addictive from the first second) you notice that every detail (and there are many of them!) is well thought out. The music is sultry, sexy and incredibly touching.
The ten songs have a jazzy atmosphere, but it never becomes jazz. There is something menacing hidden in those sugar-sweet songs. The songs are set in your head, and that is mainly because Devoldere knows very well know how to write the perfect pop song.
You might know the single The Good Lie, but once you heard I'm not Him (including the memorable words You want Jesus, well I'm not him), the anarchist Against The Rich, Beaches which is dominated by the powerful guitar work by Jasper or the brilliant Memory, you know Warhaus made a record that will haunt you for a long time.
Besides a pack of Gauloises and a bottle of wine, you might add the debut of Warhaus on the tomb of Gainsbourg. Gainsbarre will whistle along somewhere in heaven.
Didier BECU
11/12/2016
---
Als er deze zomer één Belgische band in de kijker liep was het toch Faces On TV. De ene dienst is natuurlijk de andere waard. De helft van Balthazar (Maarten Devoldere) hielp mee aan Jaspers band, en Jasper werkt op zijn beurt ook aan zijn nieuwe project Warhaus mee. Een kleine superband eigenlijk, want ook Balthazar-drummer Michiel Balcaen en de sensuele Sylvie Kreusch van Soldier's Heart maken deel uit van deze toch wel unieke groep.
Je hebt het ondertussen al eens elders gelezen, maar als er twee artiesten zijn die het geluid van Warhaus hebben bepaald dan zijn het Leonard Cohen (die stem!) en Serge Gainsbourg (dat decadente sfeertje). Op hun debuut We Fucked A Flame Into Being (deze moeilijke woorden komen uit de schandaalroman Lady Chatterly's Lover van D.H. Lawrence) maakt Warhaus het zichzelf moeilijk door de lat enorm hoog te gaan leggen.

Dat was niet zonder risico, maar na een aantal draaibeurten (ook al werkt de plaat vanaf de eerste seconde verslavend) heb je door dat er over ieder detail (en dat zijn er heel wat!) goed is nagedacht. De muziek is zwoel, sexy, verterend en ontzettend ontroerend.

De tien songs hebben een jazzy sfeertje zonder dat het ooit jazz wordt, en altijd zit er wel iets dreigends in de zeemzoete songs verborgen. De songs zitten in je hoofd gebeiteld, en dat komt vooral omdat Devoldere zeer goed weet wat te doen om die perfecte popsong te schrijven.

Je kent ondertussen de grijsgedraaide single The Good Lie, maar eens je I'm not Him (inclusief de memorabele woorden You want Jesus, well I'm not him), het anarchistische Against The Rich, Beaches dat wordt gedomineerd door het krachtig gitaarwerk van Jasper of het geniale Memory hoort, weet je dat Warhaus een plaat heeft gemaakt die je nog lang zal blijven achtervolgen.

Leg voortaan naast het pak Gauloises en de fles wijn ook maar dit het debuut van Warhaus op het graf van Gainsbourg, Gainsbarre zal in de hemel tevreden meefluiten.
Didier BECU
11/12/2016
---