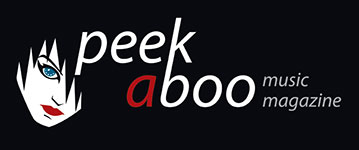 like this cd review
---
WATCH THEM FADE
Welcome To My Void
Music
•
CD
Metal
•
Metalcore
•
power metal
[90/100]

MASSACRE RECORDS
22/11/2015, Jurgen BRAECKEVELT
---
The core of Watch Them Fade goes back to 2011. Bassist Marc Fisher and guitarist Jürgen Bischoff formed a band that was later complemented by Christoph Aggou vocalist and drummer Daniel Maier. In early 2015 guitarist Maximilian Schmitt joined, and the group was complete.
Describing their sound is another matter! Their inspiration is wide, but metalcore is probably the right description, although there are also influences from many other metal genres as well. You hear some Sepultura, but there is some Slayer too. In one song we suddenly hear break beats with rap, that makes it sound like crossover. In any case, it a solid album with a great production that will touch and fascinate many metal fans, not in the least because of the variation of the songs.
The End Is Nigh is metalcore that immediately grabs you: heavy riffs, thunderous drums and aggressive grunts. Welcome To My Void is in the same style, and ends with a piano, topped with an electric drum sound.
Horzion is more accessible, while Isochronism is again very hard metalcore with a varying guitar riffs and played at high speed. This clearly shows the musical skills of these boys. So Cold and Nothing Remains are also played fast!
Cheerless Everything is a little calmer and has a more hardcore sound. I Am Alive contains a very slow, lingering guitar sound that is halfway interrupted by epic synths, but then suddenly the menacing guitars turn up again!
The title My Heart is Dying In Your Dead Rotten Hands suggests that this isn't a happy song. It is one of the hardest songs on this varied disc. In Tread Your Path, you can hear some punk vocals, along with some grunts.
If we realise that this is their first album, made with limited resources, then we can only have lots of respect for Watch Them Fade. For metal fans who prefer the harder work!
Jurgen BRAECKEVELT
22/11/2015
---
De basis van Watch Them Fade gaat terug tot 2011. Bassist Marc Fisher en gitarist Jürgen Bischoff vormden een band die later werd aangevuld met vocalist Christoph Aggou en drummer Daniel Maier. Begin 2015 kwam gitarist Maximilian Schmitt erbij en daarmee was de groep compleet.
Hun geluid typeren is heel wat moeilijker. De inspiratie waaruit dit vijftal z'n muziek put is breed, maar wellicht is metalcore de juiste omschrijving, ofschoon er ook invloeden uit heel wat andere metalgenres aanwezig zijn. Hier en daar hoor je wat Sepultura, en dan is er weer een vleugje Slayer. In één song krijgen we plotseling breakbeats met rap, waardoor het crossover lijkt. In ieder geval is het een stevig geproduceerd album dat de metalliefhebber raakt en kan boeien, niet het minst door de grote variatie in de songs.
The End Is Nigh is metalcore die je meteen vastgrijpt: stevige riffs, overdonderende drums en wat agressievere grunts. Welcome To My Void is in dezelfde stijl en eindigt in een pianospel dat is overgoten met een elektrische drumsound.
Horzion is wat toegankelijker, terwijl Isochronism snoeiharde metalcore is met een geweldig aantal variërende gitaarriffs en een hoge snelheid. Het toont overduidelijk aan wat de jongens muzikaal in hun mars hebben. So Cold en Nothing Remains gaan tevens keihard door.

In Cheerless gaat het er iets rustiger aan toe, en denk je meer aan een hardcore-sound. I Am Alive heeft een heel trage, slepende gitaarsound die halfweg onderbroken wordt door een epische synths, om dan vervolgens weer over te gaan naar dreigend gitaarwerk.
My Heart is Dying In Your Dead Rotten Hands laat door zijn titel vermoeden dat het geen vrolijke song is. Het is één van de hardste songs op dit gevarieerd schijfje. In Tread Your Path hoor je ook wat punkvocalen naast en doorheen de grunts.
Als we beseffen dat dit een eersteling is en eenn album dat met beperkte middelen is gemaakt, kunnen we niet anders dan onze hoed afnemen voor Watch Them Fade. Voor de metalliefhebbers die van het hardere werk houden zal dit album méér dan bevredigend zijn.
Jurgen BRAECKEVELT
22/11/2015
---
---