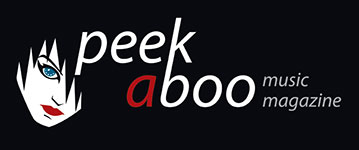 like this concert review
---
WAVE GOTIK TREFFEN
Review from WGT 2018, Leipzig, Germany
Concert
14/08/2018, Claudia BLACK
---
For the past 3 years I have had the pleasure of attending the annual Wave Gotik Treffen Festival in Leipzig and I think that this year's WGT was the best one of the three I have attended so far!!
Apart from still lodging 18 miles away from Leipzig in the small town of Bad Lausick once I had arrived at Leipzig Railway Station getting to where I needed to get to was a simple and stress free process that did a lot to enhance my enjoyment of the experience!! The first time I visited Leipzig I wasted a lot of time getting on the right tram going in the wrong direction or taking S- Bahn trains when a tram would have been simpler and thus arriving late for the band I wanted to see!! This obviously caused me no small amount of annoyance that to a degree put the dampeners on the rest of the evening!!! This time around I got to see all the things I needed to see with no drama, no confusion and no unnecessary travelling!! One thing I did skip this year though was the annual Sad Goth meet at the Bayerischer Bahnhoff. I just did not have the energy for that so my first day in Leipzig was a brief visit to the Absintheria Sixtina to meet a friend, collect my keys and then on to Bad Lausick for a needed rest!! As it turned out, I walked around 30 miles over the next 4 days so this rest was most definitely needed!!

On the Friday I went to the Agra Messepark to pick up my press passes and then had a walk around the venue taking in the atmosphere of anticipation and idle chatter along with the aromas of roasting meats, absinthe and cool beers before moving on to the Heidnisches Dorf. The Heidnisches Dorf is located just up the road from the Agra near to Goethe Park. I came here last year to see Forndom and I found the crowd and stall holders to be friendly and accommodating. No one hassles me or hustled me into parting with my money prematurely, I was free to wonder the area and take it all in in a relaxed manner to return to points of interest when I was ready. There was no change this year!! My reason to be here was to see Faroese artist Eivor but before I did that I had my relaxing walk around the stalls, where I made list in my head of all the wares to purchase, by the end of the walk I had totalled up around £3000!! There was simply too much good quality on sale for my limited budget, if I had the money though..... everything from Viking drinking horns, leather pouches, quality silver jewellery and belt buckles, incense, carved Bull horns and antlers along with Viking knives and swords were all begging me to take them home!! It's possible to spend a week in Leipzig and not spend any more than 80 euros because there is plenty do that does not involve handing over large amounts of cash but on the flip side a week at WGT can turn out quite expensive if you allow it too!! '
After experiencing the stalls I went to the stage area and prepared myself for Eivor's set. She was great!! The set was a polished affair and it sounded great especially from the back of the audience. Her voice was crisp and clear and very airy and conjured up in my minds olfactory organ the aromas of Faroese grasses, windswept interiors and the salty sea whipping at the volcanic rocks. Tonight's performance included tracks from albums ''Slor'' and ''Bridges'' such as Mjorkaflokar, Salt, Brotin and Trollabundin. I had to leave this dreamy hazy breezy trip at the point when the track I Tokuni started so I could go see Einar Selvik up at the Schauspielhaus. Eivor was a bit late onstage but it was worth the wait in my view so that she could get the sound right, but alas I arrived at the Schauspielhaus late so could not take any photos with my DSLR. My Samsung has a good camera but the photos I took from right at the back by the mixing desk were poor, very grainy!! Einar's set was a slow but thoughtful set that was interspersed with him talking about the history of Norse music and the genesis of instruments, their construction and effect when played!! For those who are not familiar with Einar or his music they probably were a bit bored with the long pauses between songs, I normally like artists to just get on with it, in fact I wrote a piece on this very theme last year when I saw Jarboe play the same venue. But on this occasion I found the chatter relevant as it made me understand the significance of these instruments and the messages they portrayed in a deeper way!! The vast majority of the audience were in agreement with me on this point!! The performance had an anchor which enhanced it's poignancy.'
''Saturday entertainment was solely had from an all evening entrenchment at the Agra Messpark where I had the pleasure of watching Oomph, Front line Assembly and Wardruna!! From opinions expressed by others I have heard that the sound at this venue is bloody awful for various reasons but I have found the sound mix last year and this to be quite good. I don't know whether the sound engineer has been changed and/or the equipment upgraded but the overall mix I found to be listenable!! Not flat or muddy or failing to reach the back of the venue but listenable!!
Oomph were a band that I had a passing interest in back in the 1990s when they released the album ''Sperm''. Along with Rammstein they were part of the Neue Deutsche Härte (New German Hardness) style of rock music. I didn't dabble again until they brought out the album ''XXV'' in 2015. Their set was ok, a bit of a mish mash in my view and most of the set did not have that oomph factor that got me interested when I first heard ''Sperm'' The stage presence was their as was the projection but something was missing for me. They are like Rammstein but just not as good!! Frontline Assembly on the other hand were danceable, hypnotic and enjoyable!! They were uniquely bleak, desolate and introspective!! After my photo duties had been completed I spent the rest of the set standing right at the back by the mixing desk shoulder bopping as if shoulder bopping was going out of fashion. In the main the crowd enjoyed their set too although a few people around the periphery strolled out like a stream of human alopecia!! Those standing up bopped as well as those who were sitting down. People bopped as they made their way to the bar and back and one chap had to be restrained by a friend because his bopping was getting out of control. Someone was going to get an eye poked out if his arms weren't restrained!!! Tracks performed tonight included:- Prophesy, Remorse and Mindphaser.
Finally Saturday nights entertainment was wrapped up with some Norse Pagan NeoFolk from Wardruna. I've seen Wardruna at the Union Chapel in Islington London a few years ago and that was cathartic transcendental experience. This set was not as intimate or spine tingly but again I say the sound in the Agra did not let the band down in my view. Shivers did make their way down my spine but not in an intense a manner as in the Union Chapel. But there was plenty of food for mind, body and spirit which had me leaving the venue fortified and cleansed!! It's as if the knots in my muscles had been loosened without being forced!!!
Sunday I had a day off from sight seeing and gigging due to fatigue!! I just had no energy left in my tank for anything at all!!! From arriving in Germany until I landed back in the UK I walked over 30 miles, sleeping for a week was something I actively welcomed!!! I think next year I shall try and make arrangements to stay in the city as opposed to 18 miles outside, that should make a lot of difference to my energy levels and allow me to experience some of the clubs that were on during the night!!''
On the final day of this year's festival I thought I'd get up early and go and see the Monument To The Battle Of Nations and the Sudfriedhof Cemetery. It was a good day for it too, pleasantly warm and cloudless skies!! The Monument, which is 91 meters tall and consists of 500 steps was built in 1913 to commemorate the ending of the Battle Of Leipzig in 1813 where Russian, Prussian, Austrian and Swedish forces defeated Napoleon who then retreated back to France. The monument is apparently built on ground that witnessed the most bloody fighting!! The views from atop the viewing platform are stunning with flat plains to the South and Leipzig City directly North. It obviously attracted lots of Gothic visitors to the area and their sartorial efforts were more in sync with the architecture than the track suits and trainers worn by the normal folk!!! Taking a walk around the Sudfriedhof Cemetery afterwards there was no end to crinolines, corsets, frock coats and walking sticks on display. If only more people could make the effort and to attire themselves in this style I think the world would be a better place!! Track suits show human laziness and lack of adventure!!
The Sudfriedhof or South Cemetery was established in 1879 and is one of the largest park like cemeteries in Germany along with Ohlsdorf Cemetery in Hamburg and Sudwestkirchfriedhof in Berlin. The walkways are layed out in the style of a Linden leaf which reflects the name of Leipzig which is ''The Town of the Linden'' Of note, the cemetery is is kept in better repair than ones I have seen over here in London. 150 year old grave stones are left in dilapidated states with unreadable epitaphs worn down by wind and rain, they are renewed giving the dead more of a connection to the living!!
Finally I made my way do to The Volkspalast to see Author and Punisher and Trepaneringsritualen before making my way back to Bad Lausick!! The Volkpalast or Event Palast was built around 1913 as an exhibition hall and has a circular auditorium built Roman style under a dome!! I really like this venue as it is big enough to get a good crowd in but small enough to maintain an atmosphere!! There is another auditorium in a cafe just off to the side of the main arena which was used in this case to put on Trepaneringsritualen. Author and Punisher is Tristan Shone from San Diego who is the artist and mechanical engineer behind the concept!! Most of the electronics he made himself and calls them ''drone machines'' or ''dub machines'' What he creates is a cacophony of industrialized doom metal a la Einsturzende Neubauten/Throbbing Gristle/Test Dept. Not for the faint hearted this, you need to have stamina for the unconventional and appreciation of soundscapes that go beyond the normal verse chorus verse structure and you. This music is akin to standing up to a post apocalyptic body builder trying to push you through a door whilst you just about hold your ground but this assault loosens you up for Trepaneringsritualen who carry on with this aural assault relentlessly. In the word of single member TH.oth XIX:-
"The world is agony!
This is a journey of pain, ecstasy, and death. We do not seek companionship, because this prison of flesh is a solipsism. We straddle the balancing point between light and darkness, love and hate, life and death. We hide our countenance to reveal the hidden faces of the gods."
There you go!!! If you seek the solace of the deep recesses of your shadows where the beats and grooves of your own nightmares and dreams lurk then I would check out Trepaneringsritualen, otherwise I'd just stick with Bananarama!!!!
And so the end of another successful and enjoyable Wave Gotik Treffen. The festival and the city of Leipzig have melded into one beast. A mutually beneficial arrangement, a symbiosis that feeds both an enhances the life blood that courses through interconnected veins!! WGT may be over on the surface for another year but when you visit Leipzig at other times that pedigree is there, under the surface but there reminding you not to forget because it will be back as strong if not stronger!!'

LINKS:
http://www.wave-gotik-treffen.de/english/info/info.php
http://www.de-za-kh-a-da-sh-ba-a-ha-v.se/
http://www.tristanshone.com/
http://www.wardruna.com/
http://www.frontlineassembly.com/
http://www.oomph.de/
http://www.eivor.com/
https://www.sadgoth.com/
Claudia BLACK
14/08/2018
---