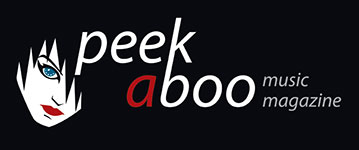 like this cd (ep) review
---
WE ARE THE WAY FOR THE COSMOS TO KNOW ITSELF
Flashbacks
Music
•
CD (EP)
Electro Pop
•
Electronics
•
Techno
[70/100]

05/11/2018, Kevin BURKE
---
The eagerly awaited EP by the Danish band with the huge name and huge talent We Are The Way For The Cosmos To Know Itself is both appealing and perfectly constructed. A nostalgic synth-pop exploration with a twist on the old format, from the opener "Sky" the short but fruitful song-cycle sets a clear vision of their exploration.
A very dream-like vocal by Julie Møller Christiansen croons effortlessly over the trance flow of music which pulls you in, indeed, this is very appealing music which is the right side of commercial not threading too far onto the ground if pop.
The title track "Flashbacks", a spin on the standard love song, with the synth duo of Mads Kinnerup Jørgensen and Martin Brunbjerg Rasmussen compliment each other perfectly as Christiansen delivers emotionally charged lines of precision beauty;
"Still think of you from time to time All the nights i spent with youI dont even have a clue 'bout how i feel about it"
With "Don't Bother" you get the surge of minimalist techno that dips and soars whereas "Out Of Doubt" leads you into a more straightforward beat, this style can lose its appeal very quickly and become stagnant beneath a wave of beats but, here it is stylishly delivered which makes this a worthwhile journey for the listener.
The closer "Indigo" is the highlight of the short set, it is also worth noting that the lack of phasing on the vocal works well as Christiansen's natural voice is the key to the success of WATWFTCTKI, a very strong release with the only downside being that it is not a full length release.
Kevin BURKE
05/11/2018
---