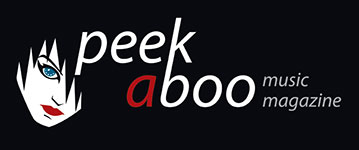 like this cd review
---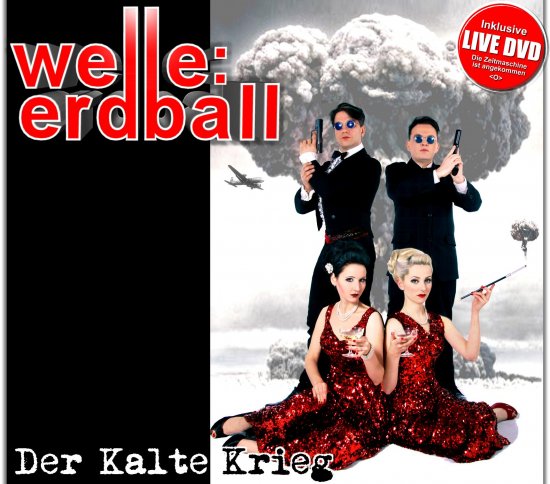 WELLE:ERDBALL
Der Kalte Krieg
Music
•
CD
Analogue Synth
•
Pop
•
Synth Pop / Electro Pop
[83/100]

SPV
01/11/2011, Dennis OHRT
---
Welle:Erdball fans surely can't complain about a lack of activity of the band in the last 2 years after releasing 'Operation Zeitsturm'. Be it members of the bands in different projects (The Girl & The Robot, Homo Futura) or as part of a collective (Funkhausgruppe) besides lots of concerts. And in the closing months of 2011 a new tour is going to start as well as this brandnew studio effort 'Der Kalte Krieg'.
As you can guess from the title already, it is a travel back in time and space - very appropriate as the building of the Berlin Wall took place 50 years ago in 1961. A trip back to the time of a fear uf nuclear war; SS20 and pershings. This album is a collection of new songs, lots of cover versions and 2 remakes of Welle:Erdball classics by The Girl & The Robot and Hertzinfarkt. The first edition offers a best-of live-dvd as well, so be quick!
The album itself offers another nice overview of the capabilities of the band and fans surely won't be disappointed by the release, everything you loved before, you'll easily fall in love again with 'Der Kalte Krieg'. New song 'Der Kalte Krieg' starts as a moodier piece and includes legendary, historically important voice samples (Kennedy, Ulbricht). For the second new song, the trusted Commodore 64 is turned on again working so well, especially if used in combination with the vocals of Plastique and Frl. Venus.
The choice of cover versions is particularly interesting, mostly from the early to mid 1980's. I was really surprised by the Cat Stevens cover, the closest the band will probably every get to a campfire song. Nicole's Eurovision winning song is even listenable in the hands of Welle:Erdball and I was pleased the band offered us a cover of Stephan (Remmler of Trio fame) & Nina's masterpiece 'Feuerwerk'. The C-64 is in best use again for one of the most underrated songs of the decade, 'Karl Der Käfer' by Gänsehaut. The heartbreaking story of the beetle Karl, who has no place to live anymore, cause a world in concrete offers just space for cars and no space for animals anymore.
Dennis OHRT
01/11/2011
---