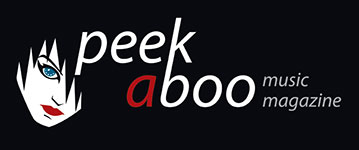 like this cd review
---
WENDY JAMES
The Price Of The Ticket
Music
•
CD
Indie
•
Punk
[79/100]

Self-released
08/12/2016, Didier BECU
---
In the 80s, Wendy James was as the front woman of Transvision Vamp, surely the candy of the day. The glorious glam rock sold well and during the 80s every young guy studied the album cover in one way or the other. Unfortunately, the tale stopped after three years (and as many albums) and the band was soon classified as a one hit wonder. At least for some, because Transvision Vamp actually was the female version of T. Rex, even though not everyone understood that.

Two years later, Wendy tried it with a solo album, but even though Now Ain't The Time For Your Tears (with the cooperation of Elvis Costello) wasn't that bad, the recorded ended up in the sale bins. It finally took Wendy fourteen years before she made her comeback, although only a few people have Racine in their record collection.
The Price Of The Ticket is the third album of Wendy's second career and the handsome blonde got the help of Lenny Kaye (guitarist of Patti Smith), Glen Matlock (the Sex Pistols bassist) and James Sclavunos (drummer of Nick Cave).
Indeed three names that make you dizzy, and The Price Of The Ticket has become the most raucous punk album of the year. Wendy still has her beautiful little face, but she also saw the darkest dungeons of life. The thirteen songs sound decadent, they remind you of the unapproachable rock diva who sits alone staring at a television screen in her hotel room. Famous, but alone. It may seem strange, but little remains of the bubblegum pop of Transvision Vamp. Wendy still has a sugar-sweet voice, but this is very dark punk rock. Funny, challenging, but very hard. The Price Of The Ticket is one of the best punk rock albums of the year, made by that pretty chick of Transvision Vamp, yes, you read that right!
Didier BECU
08/12/2016
---
In de jaren 80 was Wendy James als frontvrouw van Transvision Vamp het snoepje van de dag. De heerlijke glamrock van haar band ging er als zoete koek in en iedere jonge kerel heeft in de jaren 80 meer dan één keer de lp-hoes van naderbij bestudeerd. Helaas was het sprookje na drie jaar (en evenveel albums) afgelopen en werd de band in de categorie onehitwonder gestopt. Ten minste door sommigen, want eigenlijk was Transvision Vamp de vrouwelijke versie van T.Rex, ook al had niet iedereen dat door.

Twee jaar later probeerde Wendy het met een soloplaat, en ook al is Now Ain't The Time For Your Tears (met de medewerking van Elvis Costello) allesbehalve slecht, belande ze toch zonder pardon regelrecht in de uitverkoopbakken. Het duurde uiteindelijk veertien jaar vooraleer Wendy terug van zich liet horen, ofschoon er maar weinig mensen Racine in hun platenkast hebben.

The Price Of The Ticket is de derde plaat uit Wendy's tweede carrière en de knappe blondine kreeg meteen de prestigieuze steun van Lenny Kaye (gitarist van Patti Smith), Glen Matlock (de Sex Pistols-bassist) en James Sclavunos (drummer bij Nick Cave).

Het zijn inderdaad drie namen die je doen duizelen en The Price Of The Ticket is dan ook de meest rauwe punkplaat van het jaar geworden. Wendy heeft nog steeds haar mooie snoetje, maar door allerlei omstandigheden heeft ze ook de meest donkere kerkers van het leven gezien. De dertien songs klinken dan ook stuk voor stuk decadent, ze doen je denken aan de ongenaakbare rockdiva die eenzaam op een hotelkamertje naar een televisiescherm zit te staren. Beroemd, maar eigenlijk verschrikkelijk alleen. Het lijkt misschien vreemd, maar van de bubblegumpop van Transvision Vamp blijft weinig over. Wendys zeemzoete stem blijft, maar dit is zeer donkere punkrock. Grappig, uitdagend, maar vooral treffend hard. The Price Of The Ticket is één van de beste punkrockplaten van het jaar…gemaakt door die knappe griet van Transvision Vamp, jawel!
Didier BECU
08/12/2016
---