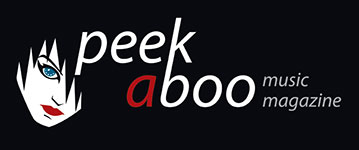 like this concert review
---
WHISPERS IN THE SHADOW / CHRISTIAN DEATH
Music Club B52, 22.10.2016
Concert
Death Rock / Batcave
•
Gothic Rock
[80/100]

11/12/2016, Ruben SAEY
---
Yet another attractive evening in the West-Flemish Music Club B52. The Austrian band Whispers In The Shadows and the American Christian Death were on stage for an unadulterated goth rock evening. The concert started at 20.00 hrs. I was a bit disappointing because I had expected to find a well-stocked B52, but the truth is that it was quite calm in Music Clube B52. Just after eight, Whispers In The Shadows started playing after a final adjustment of the instruments. That was apparently a part of the sound check because the song was interrupted before it ended. The band left the stage without any comment. I saw how the lead singer of Whispers In The Shadows was talking to the crew of Christian Death. It was clear that the band would not return quickly. Maybe the small attendance had something to do with it as most of the fans would probably come later for the Christian Death performance. My suspicion was soon confirmed, because by nine o'clock the venue was crowded. The light went out and Whispers In The Shadows was back on stage to fill the room with its typical goth rock sound.
The vocals and the music were very nicely in balance and the sound was pretty full. The band kept the audience in its grasp from the first to the last song of the concert. Whispers In The Shadows is not the hardest goth rock band, and so a a trippy doom and gloom atmosphere was created at the beginning of the set and that was appreciated by the audience. Here and there someone started a psychedelic dance. The setlist of this End-of-Era Tour - in honor of the 20th anniversary of the band - was nicely built. This very strong performance was ended with The Departure, the last track of the album Beyond The Cycles Of Time. With lingering guitars, great deep bass lines and trippy synths a stronfg concert was created. A very successful start of the evening.
After a break of about three quarters of an hour it was time for Christian Death. On November 11, 2016, these controversial American goth rockers were also on the stage of this little Music Club. The concert was like a second chance for those who missed the previous passage, and maybe it was a second chance for the band too, because last year the sound was much too loud to really enjoy the concert. But this band has nothing in common with the Christian Deathband from the Rozz Williams period. Nowadays the band sounds very different and the music is laced with ethnic influences and tribal rhythms. Those of you who know the latest album Root of All Evilution will understand what I mean.
The start of the show was a kind of parlando on a tribal rhythm, more a performance than a real concert, which was not always well received the audience. Valor and Maitri alternated the vocals and drummer Jason supported them in an exceptional way. The anti-religion and anti-political opinions of the band leave no room for doubt. Valor tried to involve the public in his performance and his ideas, supported by Maitri who sang Weave My Spell from the album Pornographic Messiah. The public reacted pretty tame. It's nice when band members try to make contact with the audience, but when it doesn't work, the pace diappears from the set. At the end the atmospheere cleared again when the band returned to the early days and played deathrock songs like Heresie and a song that was never released. The audience responded well, In contrast to the previous passage, the sound level was better and the mix between vocals and music was good. All in all a successful evening in nice company.
Ruben SAEY
11/12/2016
---
Alweer een aantrekkelijke affiche in de West-Vlaamse Music Club B52. Niemand minder dan het Oostenrijkse Whispers In The Shadows deelde de affiche met het Amerikaanse Christian Death. Een goeie coctail voor een onvervalste gothrockavond. Het startsein was voorzien om 20.00 uur, dus kwamen we even voor achten de Club binnen. Mijn eerste gevoel was wat teleurstellend. Ik had een goed gevulde B52 verwacht maar niets was minder waar. Het was er behoorlijk kalm. Even na achten bestegen de leden van Whispers In The Shadows het podium. Na nog een laatste bijstelling van de instrumenten ging de band van start. Dat was blijkbaar een deel van de soundcheck want de song werd voortijdig afgebroken en na wat gefluister verdwenen de bandleden zonder enige uitleg weer van het podium. Het publiek bleef wat verweesd achter en ik zag hoe de zanger van Whispers In The Shadows stond te praten met de entourage van Christian Death. Al gauw werd duidelijk dat de band niet vlug zou terugkomen. Misschien had het weinige publiek voor het podium er iets mee te maken. Waarschijnlijk kwamen de meesten wat later voor Christian Death. Mijn vermoeden werd bevestigd toen tegen een uur of negen de zaal wel behoorijk gevuld was.
Even later ging het licht uit en de spots aan en verscheen de band weer op het podium. Deze keer was het niet voor eventjes. De zaal vulde zich meteen met het typische gothrockgeluid dat heel mooi was afgesteld met muziek en zang mooi in balans, waarvoor de band bekend staat. Hij had het publiek van bij de eerste track mee en hield het gedurende de hele set vast. Whispers In The Shadows is nu niet de meest harde gothrockband. Er werd eerder een zweverige, bij wijlen Doom And Gloom-sfeer gecreeërd, wat de aanwezigen duidelijk wisten te waarderen. Hier en daar werd dan ook een danspasje ingezet. De setlist was mooi gevarieerd opgebouwd en pastte perfect bij hun End Of Era Tour ter gelegenheid van hun twintigjarig bestaan. Dit heel verzorgde optreden werd passend afgesloten met The departure,de slottrack uit het laatste album Beyond the Cycles of Time uit hun vierdelige conceptalbumreeks. De slepende gitaren, de geweldig diepe baslijnen en zweverige synths zetten dit Doom And Gloom-gevoel nog eens extra in de verf. Dit was alvast een zeer geslaagde start van de avond.
Na een kleine 45 minuten pauze was het tijd voor die andere klinkende naam op de affiche. De Amerikaanse controversele gothrockers van Christian Death. Deze band stond bijna exact een jaar geleden op 11 november op hetzelfde podium van deze kleine Music Club. Op die manier was het een herkansing voor wie er toen niet bij kon zijn, en volgens mijn ook een beetje voor de band zelf. Die speelde vorig jaar veel, maar dan ook veel te luid en deed dan ook vele bezoekers afdruipen naar voor de oren veiliger oorden. Ook in het publiek waren de verwachtingen wat wisselend. Eén ding wil ik hier wel duidelijk stellen: je mag deze band niet vergelijken met het Christian Death ten tijde van Rozz Williams. Deze band volgt een heel andere koers. Het blijft wel gothrock maar dan doorspekt met etnische invloeden en toch net iets experimenteler. Wie het recentste album Root Of Evilution al heeft beluisterd, zal begrijpen wat ik bedoel.
Er werd, zeker in het begin van de set, heel wat verteld, als een soort parlando op een bijna tribaal ritme. Op die manier was dit optreden meer een performance dan een echt concert, wat mijns inziens niet altijd door het publiek even goed begrepen werd. Valor en Maitri wisselden als vanouds de vocalen af en drummer Jason ondersteunde alles op een voortreffelijke manier met zijn tribale drums. Wel nog steeds een constante is bij Christian Death is de thematiek van het songmateriaal. De antireligieuze en antipolitieke overtuigingen steken de bandleden niet onder stoelen of banken en die laten ook geen ruimte voor twijfel. Valor probeerde het publiek echt in zijn performance te betrekken en zijn overtuiging op hen over te brengen en ook Maitri deed op dat vlak haar duit in het zakje. Zo bezweerde ze het publiek met Weave my spell uit het album Pornographic Messiah. Het publiek daarentegen reageerde vrij tam op al hun pogingen en dat kwam de sfeer niet altijd ten goede. Het is leuk als er enige interactie is tussn band en publiek maar als dat niet werkt houd je daar volgens mij beter mee op. Het haalt alleen het tempo uit de set. Dat tempo keerde tegen het einde terug met de klassieker Heresie en een nooit eerder op plaat verschenen track. De groep greep even terug naar de beginperiode in de hoogdagen van de deathrock, waarop het publiek wel weer positief reageerde, wat voor mij ook een bewijs is dat het publiek eerder voor deze periode van Christian Death was gekomen.
In tegenstelling tot hun passage vorig jaar, was het niveau van het geluid deze keer wel goed afgesteld. Dat kwam het geheel zeker ten goede. Ook de mix tussen muziek en vocals zat goed. Ik ben blij dat ik me niet heb laten leiden door de vooroordelen die ik had na hun optreden van vorig jaar en ik heb er dus deze keer wel van genoten. Een jammere vaststelling was wel dat enkele onbenullen het nodig vonden beide optredens te pas en te onpas te verstoren en op die manier enige wrevel bij het publiek opwekten. Maar dit was alles in acht genomen een heel geslaagde en onvervalste gothrockavond.
Ruben SAEY
11/12/2016
---