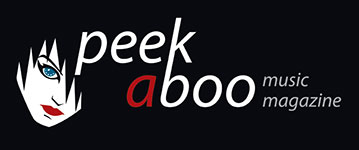 like this concert review
---
WHITE LUNG + COCAINE PISS
Antwerp, Trix (05/06/2016)
Concert
10/12/2016, Didier BECU
---
" We heard that Cocaine Piss is the new promise in Belgium. Is that true? Thanks Cocaine Piss", the eccentric Mish Way murmured. The White Lung singer has understood it well. Cocaine Piss is not the next big thing, but certainly one of them!

Cocaine Piss is a fresh band that caught the attention of Steve Albini after just two singles. The forthcoming debut is described by music connoisseurs as an album that has to be in your collection. Though it has been done before, you will be stunned by the energy of this quartet, because you get the feeling that this Liège band offers you something completely new.
In a record time (was it fifteen or twenty minutes?), Cocaine Piss played almost as many songs. The noise consisted of powerful statements that took less than a minute, but the way it is done is impressive. Singer Aurélie Poppins is like a madman. She roar and she doesn't stand still, she moves among the audience, she gives the microphone to the public, she falls, she screams out her demons... a front woman every band would dream of. You think it's only noise? Perhaps you're right, but you do not know what you're missing. It was short, even very short, but nonetheless a quickie which you'll never forget.
White Lung was at least as remarkable. This Canadian punk band is often compared to Hole, which is more than correct. Mish Way not only sounds like Courtney Love, she resembles Courtney Love. Even before the band played one note, it was clear that White Lung is different from the rest. The musicians came on stage in a nonchalan t way, and from the beginning Mish Way acted as a front woman you will not easily forget. Between arrogance and nerves, these four played a set of about 45 minutes (without an encore), with tracks that were mostly taken from their last LP (Paradise) on Domino.
Below was, according to Mish Way, the only pop moment. For the rest, we heard compelling Riot Grrrl that sounds as dirty as Bikini Kill, the early days of Babes In Toyland and of course the band with the widow of Kurt Cobain. Mish Way did not need to do a lot to attract the attention, throwing the leather jacket of the guitar player over her head was enough for the audience to go wild. Despite the fact that the music of White Lung is hardly known over here (change that!), White Lung was the master of the Trix. The recipe? Just rock'n roll!
Didier BECU
10/12/2016
---
"Wij hebben gehoord dat Cocaine Piss de grote belofte in België is. Is dat waar? Bedankt Cocaine Piss", mompelde de excentrieke Mish Way. De zangeres van White Lung heeft het inderdaad goed begrepen. Cocaine Piss is misschien niet de belofte, weliswaar één van de beloftes.
Cocaine Piss is een frisse band die na amper twee singles meteen de aandacht van Steve Albini trok. Het debuut dat zeer binnenkort uitkomt, wordt dan ook door menig muziekkenner getipt als een plaat die absoluut in je kast moet. Hoewel het allemaal al eens eerder door anderen is gedaan, ben je toch verbouwereerd door de energie die het viertal uitstraalt. Je krijgt zelfs het gevoel dat deze Luikenaars iets nieuws brengen.
In een recordtempo (was het nu vijftien of twintig minuten?) speelde Cocaine Piss bijna evenveel songs. Het zijn loeiharde noise-statements die amper een minuut duren, maar het is vooral de manier waarop het gebracht wordt die indruk maakt. Zangeres Aurélie Poppins gaat als een waanzinnige tekeer. Terwijl ze haar (heerlijke) gebrul door de microfoon schreeuwt, staat ze geen seconde stil. Ze beweegt zich tussen het publiek, ze geeft de microfoon door, ze laat zich vallen, ze kotst haar demonen uit… een frontvrouw waar iedere band van droomt. Je vindt het niet meer dan gewoon wat lawaai? Dat kan best, maar je weet niet wat je mist. Kort, zelfs ontzettend kort, maar desalniettemin een vluggertje waarover je nog lang zal nadenken.
Minstens even opmerkelijk was White Lung. Deze Canadese punkformatie wordt vaak vergeleken met Hole, en dat is meer dan juist. Mish Way klinkt niet alleen als Courtney Love, ze lijkt er ook sprekend op. Nog voor er ook maar één noot werd gespeeld, was het duidelijk dat White Lung anders is dan de rest. De muzikanten kwamen het podium op met een zekere nonchalance, en vanaf het begin gedroeg Mish Way zich als een frontvrouw die je niet vlug zal vergeten. Zwevend tussen arrogantie en zenuwen, speelde deze band een set van zo'n 45 minuten (zonder toegift) met tracks die vooral uit de laatste lp (Paradise) op Domino kwamen.

Below was, volgens Mish Way, het enige popmoment. Voor de rest hoorden we onweerstaanbare Riot Grrrl die even vuil klonk als Bikini Kill, de begindagen van Babes In Toyland en natuurlijk die band met de weduwe van Kurt Cobain. Veel had Mish Way niet nodig om de aandacht te trekken, gewoon de lederen jack van de gitarist over haar hoofd gooien was voor het publiek genoeg om uit de bol te gaan. Ondanks het feit dat de muziek van White Lung nauwelijks bekend is (verander dat!), was White Lung heer en meester over de Trix. Het recept? Gewoon rock'n roll, mijnheer!
Didier BECU
10/12/2016
---