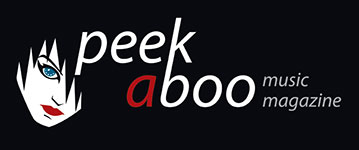 like this cd review
---
WILD NOTHING
Life of Pause
Music
•
CD
Dreampop
•
Pop
•
Rock
[65/100]

Bella Union
09/12/2016, William LIÉNARD
---
Wild Nothing is the solo project of the American musician Jack Tatum. He debuted in 2010 with the dreamy album Gimini, which he wrote when he was a student at Virginia Tech University (2012), followed by the disarming Nocturne and several EPs on which he tried out new ideas or refined others. Life of Pause is released on the Bella Union label and contains 11 songs.
The tracks on Life of Pause can be situate between pop and rock. The compositions need some time to get used to, but it ensures that they are stronger than the average pop and rock tune. Moreover, Wild Nothing is not afraid to add saxophones and a marimba to the sound palette. Reichpop is a good example, because it starts with atmospheric guitars, a repetitive marimba for a pretty long intro, complemented with drums later on, over which Wild Nothing spreads its dream pop vocals. If you are fond of this slightly syrupy and innocent genre, then you may be charmed by Lady Blue and A Woman's Wisdom, because in terms of structure, instrumentation and implementation, both tracks are very similar to what Reichpop has to offer. It all sounds great, we won't deny it...
Japanese Alice sounds emphatic as a well-crafted pop song with a nice chorus, while title song Life of Pause ties in with what we have heard earlier. Alien starts with an attractive instrumental intro, but once the vocals are added, the track sounds just like the rest. Track 7, To Know You, is the first to really draw our attention: a hurricane of guitars and drums, topped by a somewhat firmer dream pop voice. Adore has a piano in the intro, the voice is more at the fore and it weaves a transparent and attractive soundscape. TV Queen is more robust too and musically, the song is of excellent quality.
Whenever I is a dream pop ballade with saxophones in the intro and an easy soundscape for the rest of the track. The last track, Love Underneath my Thumb, is a similar trifle. Conclusion: not bad, but too few catchy melodies to convince us permanently.
William LIÉNARD
09/12/2016
---
Wild Nothing is het soloproject van de Amerikaanse muzikant Jack Tatum. Hij debuteerde in 2010 met het dromerige album Gimini, dat hij schreef toen hij student was aan de Virginia Tech Universiteit, in 2012 gevolgd door het ontwapenende Nocturne en een aantal ep's tussendoor waarop hij nieuwe ideeën uitprobeerde of oude op punt stelde. Life of Pause verschijnt op het Bella Union-label en bevat 11 composities.
Het materiaal op Life of Pause kunnen we situeren tussen pop en rock. De composities hebben tijd nodig zich in je oor te wurmen, maar dat garandeert je ook dat ze qua compositie sterker zijn dan de gemiddelde pop- en rockdeun. Bovendien schrikt Wild Nothing er niet voor terug om saxofoons en marimba aan het geluidpalet toe te voegen. Reichpop is meteen een goed voorbeeld, want het begint met sferische gitaren, aangevuld met repetitief marimbageluid voor een vrij lange intro die vervolgens nog drums en bas krijgt en waarover Wild Nothing z'n dreampopvocalen legt. Als u van dit lichtjes stroperige en onschuldige genre houdt, dan kunnen u wellicht ook Lady Blue en A Woman's Wisdom bekoren, want die wijken qua structuur, instrumentarium en uitvoering nauwelijks af van wat Reichspop te bieden heeft. Het klinkt allemaal uitstekend, dat zal u ons niet horen ontkennen…
Japanese Alice klinkt een flink stuk nadrukkelijker, maar eigenlijk horen we niet meer dan een goed gemaakte popsong met een aantrekkelijk refrein, terwijl titelsong Life of Pause opnieuw aanknoopt bij wat we al eerder te horen kregen. Alien krijgt een zeer aantrekkelijk instrumentaal intro, doch eens de vocalen zijn toegevoegd, klinkt die track precies zoals de rest. Het is wachten op track 7, To Know You, vooraleer we de oren echt een beetje spitsen: een orkaan van gitaren en slagwerk met bovenop een minder wollige dreampopstem. Adore krijgt pianogeluid in de intro, de stem zit meer vooraan en weeft een doorzichtig en aantrekkelijk soundscape. We kunnen ermee leven. TV Queen is opnieuw forser en ook muzikaal zit de track uitstekend ineen.
Whenever I is een dreampopballade met saxofoons in de intro en een eenvoudig soundscape voor de rest van de track. Afsluiter Love Underneath my Thumb is een gelijksoortig niemendalletje. Conclusie: niet slecht, maar te weinig pakkende melodieën om ons blijvend te overtuigen.
William LIÉNARD
09/12/2016
---