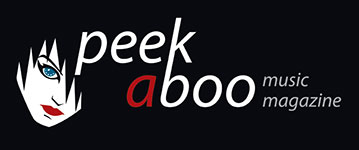 like this article review
---
WILLIAM WESTWATER (FEAR INCORPORATED, VOODOO BIBLE,...)
Ten Albums That Changed My Life
Article
27/07/2015, Wim GUILLEMYN
---
In our series of albums that changed someone's life, we invited William Westwater.
Please see my top ten albums (which really aren't in any particular order as I like them all very much). The ten albums below all had an important impact on my life and influenced my song writing and also my attitude and perspective on elements within my life as I grew up. I do listen to many genres and types of music from different eras, however these ten albums I hold close to my heart and have got me through some difficult times as well as some very enjoyable periods of my life.
1. Magazine - Secondhand Daylight
I First listened to this album when I was 9 years old when my older brother bought this in 1979. A fantastic release and no other album of this kind captures the mood or atmosphere such as this. Great lyrics by Howard Devoto and brilliant keyboards from Dave Formula and of course the rest of Magazine that make up a cold, driving and intelligent ensemble of songs
2. The Residents - Demons Dance Alone
Another avant-garde masterpiece from this band. This one in particular is a favourite due to the great tune smythery and sheer avant-garde feel of it, not to mention the disconcerting, surreal and eerie sound that goes hand in hand with all of the Residents albums.
3. Hawkwind - Quark Strangeness and Charm
One of Hawkwind's better albums in my opinion. Thanks to the addition of Bob Calvert during this period, done in true cyber sci-fi fashion and a great selection of post-apocalyptic and futuristic songs.
4. Wall of Voodoo - Grandma's House
A compilation of their earlier work whilst Stan Ridgeway was on vocals, which I think was the best material this band produced. Songs like 'Ring Of Fire' and 'Long Arm' are very good. Wall Of Voodoo had a very unique and original sound in their earlier period.
5. David Bowie -Lodger.
One of Bowie's underrated albums ( fantastic) featuring, Brian Eno, Adrian Belew and Simon House adding their varied talents which I found to be a very influential album on my song writing with music and bands I have been involved in.
6. The Cramps - Songs The Lord Taught Us
Again another release I was listening to from an early age and the Cramps first album, which I never tire of hearing. An original pummelling rockabilly punk sound and I have had many copies of this on cassette, vinyl and CD due to constant playing.
7. Virgin Prunes - If I Die I Die
A wonderfully dark collection of songs, possibly the best Virgin Prunes album they released All songs on the album capture a great atmosphere and with a very alternative and original sound. The songs by Dave-Id add a surreal twist to it, and incidentally I am working with him on an album at present which we will release in the future.
8. Bill Nelson - Quit Dreaming And Get On The Beam
Bill Nelson is a favourite artist of mine as has been since my teenage years. This album was written before his 'Red Noise' project but not released until later. 'Do You Dream In Colour', the single from the album, was immense and the album is more like a piece of musical art than anything else embracing new wave and experimental sounds. I found this album very influential.
9. Talking Heads - Fear Of Music
This album is another best loved release, featuring Brian Eno who gave Talking Heads a different sound during the late seventies and early eighties. All great songs and possibly their darkest and atmospheric album.
10. CrassStations Of The Crass
I have always been a fan of Crass and their associated projects. This album I prefer to their others, but they are all magnificent. A completely different sound that stood out from the rest of the punk (if you want to call Crass that) bands at the time and their approach to song writing was different. I never tire of listening to this and 30 odd years later the album still has some very important messages about the state of our society and the world we live in.
Thanks to William for his contribution. For the followers of his work: soon we may expect the release of 'Black Tarot' by 'Voodoo Bible' via the 'Venus Aeon' label.
Wim GUILLEMYN
27/07/2015
---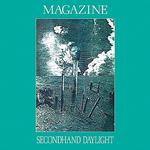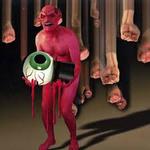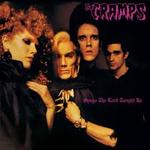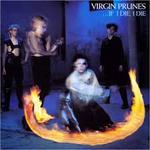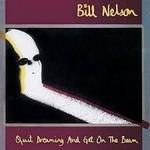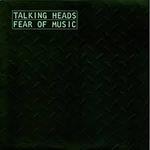 ---