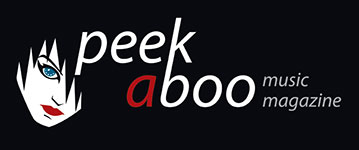 like this cd review
---
WIM MERTENS
CLASSICS: A Starry Wisdom
Music
•
CD
Classical
[70/100]

EMI
15/11/2014, Paul PLEDGER
---
Wim Mertens began releasing music in 1980 when he issued an album of loops generated and composed with arcade gaming machines under the nom-de-plume Soft Verdict. Not your average sort of beginning for a creator who went on to write a book about American Minimalist Music, sound-track art-house movies such as Peter Greenaway's Belly Of An Architect and release what feels like a new album every six months or so.
If you're a UK fan, keeping up with Mertens has been something of a trial. His music rarely crosses the channel these days, unlike during the '80s and early '90s when his Les Disques du Crepuscule output at least filtered through to British distributors (APT, Pinnacle, Discovery etc). The annoying thing is this - most of his sweeping majestic modern chamber-music would probably sell consistently, perhaps even emulating the success of say, Italian export Ludovico Einaudi, who operates in a similar though far more commercially-aligned field. Perhaps the most comparable British artist is another previous Greenaway collaborator Michael Nyman, who relies heavily on strings and nods to Purcell, Mozart and, well, Mertens it has to be said.
For A Starry Wisdom (out now), Mertens has returned with an album of ensemble pieces written for the Ghent Festival, mostly with varying results. The opening piece From A Nethermost Point Of View is a grandiose instrumental that sounds perfect as a theme for a British period-drama or romantic Western - the rather pleasing assemblage of piano, brass and harp works a treat, although as a melody it doesn't reach the cyclical heights of Struggle For Pleasure or No Testament.
In fact, very little of this specially-commissioned work fits in anywhere with his earlier releases, sounding similar instead to recent CDs Zee Versus Zed and Series Of Ands. There's playful (More Than a Genre, The Custom Of Amok), there's sombre (Contemporaneousness - now that's a word!) and there's a touch of the epic (At The Edge Of The Void at almost 12 minutes long). Ausgedehnt recalls the slow intro to Lir before building into a percussion-filled militaristic piece that, for Mertens, almost rocks. There's a guitar, an electric one - shock, horror but not awe - I fast-forwarded it I'm afraid. Much, much lovelier is the album's final piece The Scene Of Two, a kind of pastoral lament with woodwind and keyboards plus, mercifully, an acoustic guitar this time.
It's difficult to assess whether this example of Wim Mertens' oeuvre would be the album to cross him over to a UK audience and one wonders if there is any point trying, certainly after over 30 years of blissful British ignorance. Perhaps it's better this way - perhaps we don't deserve his descriptive lyrical tones, his falsetto vocals, his mysterious song-titles or his fabulous sleeve-art. We've got Nyman, after all. No, you're wrong. We all need a bit of Wim in our lives, maybe not A Starry Wisdom, but certainly something of his. Head to A Man Of No Fortune or the 30th anniversary release of Struggle For Pleasure or even the Integer Valor 3-CD box-set.
This review also appeared on Flipside Reviews
Paul PLEDGER
15/11/2014
---