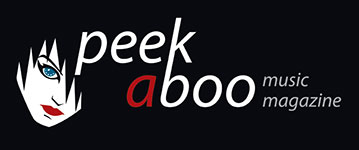 like this concert review
---
WIM MERTENS
Diest, Live @ CC Diest (16/02/2016)
Concert
Classical
[95/100]

17/02/2016, Peter HESELMANS
---
On Tuesday, 16th February, CC in Diest (Belgium) had the pleasure to welcome Wim Mertens. This composer and pianist, who is often compared with Michael Nyman and Philip Glass, composes tracks for almost forty years. In Belgium, this minimalist is best known for Struggle For Pleasure that is used as a promotional song for the Proximus network. Outside Belgium Mertens made name with his soundtrack for Peter Greenaway's masterpiece The Belly Of An Architect.
Meanwhile, this creative workaholic made 45 creations, always with his own recognizable sound, and with the same high quality. Without any airplay or press coverage, Wim Mertens always sells out the venues he plays in. Also his gig in Diest was almost completely sold out. Mertens - now 62 years old - presented his brand new CD Charaktersketch.
The set consisted of two parts, the first contained mostly work from the new CD. Most of these titles are in German, and that is no coincidence, Wim refers to the dominant position of Germany in today's European society and the economic crisis in some countries.
Mertens conjured beautifully layered melodies from his Steiner piano, with a sublime interplay by Dirk Descheemaker (clarinet, soprano saxophone) and Lode Vercamp (cello), who performed a rare combination of classical minimal perfection.
The amazing thing about this Wim Mertens is that he can induce certain emotions with piano tones. Just as Vivaldi can describe the four seasons with his music, this musician does the same with emotions. From sadness to euphoria, and especially love, the love for his music, his unique sound repeatedly causes goose bumps moments.
The end of the concert had a pop twist. The audience was applauding and the trio came back for the fantastic crowd pleaser Struggle For Pleasure, breathtaking music for special magical moments. (See the video)
This night was more than fantastic, mesmerizing classic tones with a majestic atmosphere. I even heard some pop and danceable rhythms. One thing is certain, Wim Mertens rocks!
Peter HESELMANS
17/02/2016
---
Op dinsdag 16 februari had het CC Diest het genoegen om Wim Mertens te ontvangen. Deze componist en pianist, die vaak vergeleken word met Michael Nyman of Philip Glass, is ondertussen al bijna veertig jaar bezig. In België is deze minimalist vooral bekend van Struggle For Pleasure dat wordt gebruikt als het reclameliedje voor de netwerkoperator Proximus. Internationaal brak Mertens door met zijn soundtrack voor Peter Greenaways meesterwerk The Belly Of An Architect.
Ondertussen heeft deze creatieve workaholic al meer dan vijfenveertig releases op zijn naam staan, steeds met zijn eigen herkenbare geluid en met dezelfde hoogstaande kwaliteit. Zonder noemenswaardige airplay of aandacht in de pers blijft Wim Mertens keer op keer volle zalen trekken. Ook zijn passage in Diest was bijna helemaal uitverkocht. Mertens – inmiddels 62 - kwam er zijn gloednieuwe cd Charaktersketch voorstellen.
De set was opgebouwd uit twee delen, het eerste was merendeels werk uit deze cd. Dat de meeste titels in het Duits zijn is geen toeval, Wim verwijst ermee naar de dominante positie van Duitsland in onze huidige Europese samenleving en de economische crisis waarin sommige landen zich bevinden.
Mertens toverde prachtig gelaagde melodieën uit zijn Steiner-piano, die perfect tot hun recht kwamen door een sublieme wisselwerking met zijn tweekoppige bezetting: Dirk Descheemaker (klarinet, sopraansaxofoon) en Lode Vercamp (Cello) die een zeldzame combinatie van klassieke minimale perfectie brachten.
Het wonderbaarlijke aan deze Wim Mertens is dat hij met enkele pianotonen bepaalde emoties kan opwekken. Zoals Vivaldi de vier jaargetijden kan beschrijven in zijn muziek, doet deze muzikant hetzelfde met emoties. Van verdriet tot euforie, en vooral liefde, de liefde voor zijn muziek, zijn uniek geluid brengt gevoelens naar boven tijdens het luisteren die meermaals resulteren in kippenvelmomenten.
Het repetitief bezwerende geluid kwam nog meer tot zijn recht tegen het einde van de show. Op het einde van de set kreeg het concert zelfs een kleine popachtige wending. Het publiek bleef applaudisseren en het trio kwam nogmaals het podium op voor de fantastische crowdpleaser Struggle For Pleasure, adembenemende muziek voor speciale magische momenten. (Zie de bijgevoegde video)
Deze avond was meer dan fantastisch, de bezwerende klassieke tonen, de magistrale sfeer die Mertens uitstraalt, en toch hoor ik hier en daar wat pop en zelf aarzelende dansbare ritmes. Maar een ding is zeker, Wim Mertens rocks!
Peter HESELMANS
17/02/2016
---