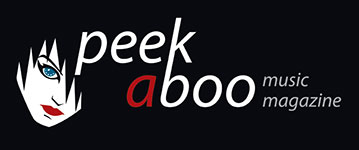 like this concert review
---
WIM MERTENS
Live @ OLT Rivierenhof

Antwerp, 22.07.2015
Concert
Classical
[90/100]

26/07/2015, Ward DE PRINS
---
In the sold-out open-air theater Rivierenhof, Wim Mertens and Ensemble presented his new CD "Charaktersketch". Two thousand lucky souls could enjoy his extra long concert in the unique setting of this open-air theater.
The first part focused on the new album, based on the crisis that Europe is currently experiencing (and the dominant role of Germany in the EU). How dreary the theme, the music was often bright and cheerful. Rock solid compositions were performed brilliantly, thanks to the five-member ensemble.
The repetitive compositions by Wim Mertens are gems, and if you expand that with his high, surprising voice and a wonderful interplay with his current ensemble, you get pure class and musical delight that radiates from the musicians to the audience.
The interplay between clarinet and piano in the more upbeat "Unwillen-nichtwollen" was a highlight and proved (once again) the genius of the Belgian master of contemporary classical music. The more melancholic "Earmarked" from the same album, was the second highlight of the strong first set.
After a short break the group returned to treat the audience to a selection from the extensive works of Wim Mertens. During this set, classics such as "Close Cover" or "Time Passing" were played brilliantly and this also led to visibly satisfied musicians and audience. As the ultimate encore there was a stunning version of "Struggle For Pleasure."
After two and a half hours of entertainment of the highest level, I could go home completely satisfied, but not without first acquiring his latest CD at the merchandise stand (which has been playing already several days, nonstop – what a strong album!).
Ward DE PRINS
26/07/2015
---
In het uitverkochte openluchttheater Rivierenhof kwamen Wim Mertens & ensemble de nieuwe CD "Charaktersketch" voorstellen. Tweeduizend gelukkige zielen mochten van zijn extra lange concert genieten in het unieke kader van het openluchttheater.
Het eerste deel focuste op het nieuwe album, gebaseerd op de crisis die Europa momenteel doormaakt (en de dominante rol van Duitsland in de EU). Hoe zwaarmoedig ook het thema, de muziek was vaak licht en vrolijk. IJzersterke composities werden live briljant vertolkt, mede dankzij het vijfkoppige ensemble.
De repetitieve composities van Wim Mertens zijn pareltjes, en als je die dan combineert met zijn hoge, bevreemdende stem en de prachtige wisselwerking met zijn huidig ensemble, dan krijg je pure klasse en muzikaal genot dat afstraalt van de muzikanten op het publiek.
Het samenspel tussen klarinet en piano in het meer uptempo "Unwillen-nichtwollen" was een eerste hoogtepunt en toonde (nog maar eens) de genialiteit van deze Belgische meester in de hedendaagse klassieke muziek. Het meer melancholische "Earmarked" uit datzelfde album, was het tweede hoogtepunt van de ijzersterke eerste set.
Na een korte pauze kwam het gezelschap terug om het publiek te trakteren op een bloemlezing uit het uitgebreide oeuvre van Wim Mertens. Tijdens deze set mochten klassiekers zoals "Close Cover" of "Time Passing" niet ontbreken en dit leidde dan ook tot zichtbaar tevreden muzikanten en publiek. Als ultieme uitsmijter was er een schitterende versie van "Struggle For Pleasure".
Na tweeëneenhalf uur entertainment van de bovenste plank kon ik tevreden huiswaarts keren, doch niet zonder mij eerst nog even de nieuwste cd (die overigens al enkele dagen non-stop opstaat – ijzersterk album!) aan te schaffen bij de merchandise stand.
Bezetting:
Dirk Descheemaeker, klarinet, sopraansax
Bert Van Laethem, viool
Liesbeth De Lombaert, altviool
Lode Vercampt, cello
Ruben Appermont, kontrabas
Wim Mertens, piano, stem
Mooie foto-reportage via :
http://musiczine.lavenir.net/nl/fotos/wim-mertens-22-07-2015/wimmertens-0/
Ward DE PRINS
26/07/2015
---