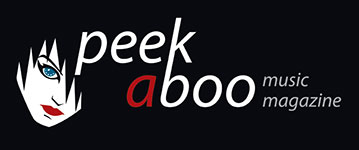 like this album classics review

---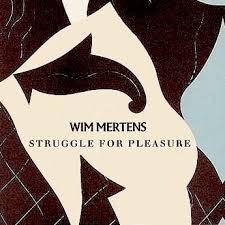 WIM MERTENS
Struggle For Pleasure
Music
•
Album Classics
[90/100]

Les Disques Du Crépuscule
09/07/2015, Paul PLEDGER
---
As contemporary-classical and minimalist composers go, Britain's Gavin Bryars and Michael Nyman are perhaps our most successful exports while the U.S. can cite Philip Glass and Steve Reich as pioneers of the same brand of cyclical systems-music. Flemish composer Wim Mertens is, in comparison to those old boys, a newer kid on the block having been actively recording similar material since the late '70s, some ten years past his peers. But, despite writing a book about the subject - American Minimal Music - Mertens remains largely untapped outside Europe and perhaps hasn't had the recognition he deserves for his vast body of influential work - prolific isn't the word, obsessive might be and anyone with a habit of collecting his music will, by now, have had to mortgage their house AND family in order to fund it - I know the feeling.
For his first few releases, Mertens originally recorded with other musicians under the name Soft Verdict, causing mild interest with the debut-album, For Amusement Only, a set recorded using pinball-machines and arcade-games. Hardly the stuff of commercially lucrative returns, the short collection did at least hint at the Belgian's continued search for new sounds without limiting himself to orchestras all the time, unlike other minimalists. Both Struggle For Pleasure and Vergessen followed the debut in 1982 and, despite being short mini-albums, have become an example of Mertens' key works for many reasons. Struggle For Pleasure's six short pieces, tagged as 'modern chamber music' on the original vinyl issued on nifty Belgian indie, Les Disques du Crepuscule, are a mixture of the sublime and the vigorous, ranging from lush cult chill-out classic Close Cover to the frenetic electronically-charged Salernes (named after the French district where the piece was conceived). You also get the title-track which, along with Close Cover, resurfaced in the '90s as a trance-anthem for remix-outfit, Minimalistix. The original is obviously far superior and displays Mertens' relentless ability to pound out a riff on a bank of pianos, electric or otherwise.
Vergessen is also included here, originally released just prior to Struggle For Pleasure and a rather less accessible, varied and altogether more challenging listen, though no less essential. Standout pieces are many including the fidgety Mildly Skeeming, jammed with buzzing insistent electric pianos that test speakers and mesmerize listeners, before evolving gradually into a swirling vortex of multi-layered piccolos and woodwind - the resultant effect is one of orchestrated disorientation. Similar arrangements are applied to Inergys and the pretty Multiple 12, the latter of which recurs as a theme throughout Mertens catalogue. Double piano vignette, 4 Mains, will be familiar to fans of Peter Greenaway films - like much of Struggle For Pleasure, this piece featured in his often-derided but architecturally-blessed tragedy, Belly of an Architect, released in the late '80s. Gluing both albums together is nothing new (both were conjoined by Crepuscule for the compilation Usura) but makes sense once again since both mini-albums are musically compatible.
For me, the extra disc is just as essential and fields an array of must-have rarities and archive pieces that were developed, unrecorded, unfinished and shelved during the same sessions as the preceding albums. Many tracks embody the practice that Mertens indulges in to this day - the reformulation of previously-aired musical passages, often unrecognizable from the originals, with new titles assigned and subtly re-arranged with different instruments. Line Bundles is Circular Breathing slowed down and assigned more 'wind' rather than harp, Rings of Invariants is the same but with added piano, Chordal Graphs and Suite Exacte are short exercises that reveal original themes used in The Whole (from Motives For Writing) and Families of Characters is a xylophone-cum-musical-box version of Multiple 12 that evokes images of snow-swept landscapes and eddying rivers - it is, quite simply, one of his best arrangements and should never have remained in a vault for such a long time. You also get the Mertens' vocal experience on Sieve Coverings, Unwinding Nests and Simple Repose, it being a curious, but often appealing, fusion of falsetto and choirboy that divides some listeners, although you shouldn't deny the man his right to use the one instrument he was born with. For the most part throughout his career, his tonsils have added emotional character and dimension.
Two tracks from Struggle For Pleasure are given a 2012 overhaul with Gentlemen of Leisure carrying a Mike Oldfield-esque guitar riff throughout and Salernes being governed by a more organic arrangement with pianos, guitar and accordion. Again, this is Mertens revisiting and forever tweaking previous phrases and passages - it all works a treat, of course. In fact, this entirely satisfying package is thoroughly worth investing in, whether you are an aficionado of classical, new-wave or Wim Mertens' depth of product (I make this album-release number 63). To that end, a sorry lack of sleeve-notes is perhaps the release's only notable Achilles-heel.
This review also appeared also on Flipside Reviews.
Paul PLEDGER
09/07/2015
---