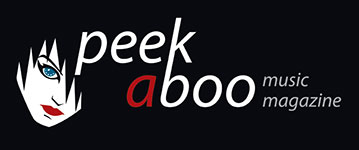 like this concert review
---
WOLF IN THE WOOD
Mechelen, Jazzzolder (10/06/2016)
Concert
Jazz
10/12/2016, Mark VAN MULLEM
---
Friday June 10th, Brussels jazz pianiste Anne Wolf presented Wolf in the Wood, her new band and album at the Jazzzolder in Mechelen. For Wolf in the Wood, Wolf joined hands with percussionist Chris Joris, flautist Stefan Bracaval and contrabassist Sal La Rocca. A match made in heaven with top musicians. And the gig was a true feast of virtuosity with a band that clearly enjoyed it.
Wolf in the Wood brings jazz standards and other compositions, stepping out of the comfort zone, playing with freer structures, providing a whole new, exiting and groovy approach to the songs. And: getting away with it! It's not like they're just another cover band (thank God for that!). As was proven Friday in the Jazzzolder, with compositions such as Sonny Rollins' Saint Thomas, Growling Face by Charles Loos, Steve Swallow's Ladies in Mercedes and an absolute stunning rendition of Stevie Wonder's Overjoyed. Wow!
During the two sets by Wolf in the Wood, the whole of the recently recorded self titled album was played. Great choice of compositions and perfectly brought to life. It was a very enjoyable and relaxing musical journey which ended way too soon, although two full sets where played.
Anne Wolf's excellent piano virtuosity, the subtle conga's by Chris Joris, the tight contrabass by Sal La Rocca and those fantastic flutes by Stefan Bracaval: four top musicians giving their best! With this quartet, Anne Wolf offers a particular sound: warm and groovy and festive. It's music that makes you utterly happy!
It was no big surprise that most of the gig attendees bought the album Wolf in the Wood, recorded live at the Jazzstation in Brussels. This album could be the savior on dull, cold or rainy evenings. So, I dare suggest to buy this album.
(The album Wolf in the Wood is released on the Mogno Music label (March 2016), featuring renditons of Steve Swallow, Stevie Wonder, Wayne Shorter, Bronislau Kaper, Fred Lacey, Sonny Rollins, Charles loos,...)

Picture by Lejo Vanhaelen
Mark VAN MULLEM
10/12/2016
---
Met de band Wolf in the Wood, treedt de Brusselse jazzpianiste Anne Wolf bewust buiten haar eigen repertoire in een queeste naar meer vrije structuren. Vrijdagavond 10 juni speelde Wolf in the Wood in Mechelen; een goedgevulde Jazzzolder was de dankbare getuige van een erg fijn concert. Samen met percussionist Chris Joris, fluitist Stefan Bracaval en contrabassist Sal La Rocca presenteerde Wolf een avond vol spelplezier en virtuositeit, maar dat kan ook moeilijk anders met een dergelijke monstercoalitie aan talenten.
Wolf in the Wood haalt jazzstandards en andere composities uit hun comfortzone en maakt zich de songs op geheel eigenzinnige wijze eigen, een warme klankkleur wordt toegevoegd. Zo ook vrijdag in Mechelen. Met ondermeer fraaie rendities van Sonny Rollins' Saint Thomas, Charles Loos' Growling Face, Ladies in Mercedes van Steve Swallow én een absoluut fenomenaale versie van Stevie Wonder's Overjoyed.
De twee sets van Wolf in the Wood vlogen veel te snel voorbij en voor je het goed en wel besefte zat het concert er al weer op. Het publiek liet zich gewillig meevoeren, niet dat dat veel moeite vergde. Het was genieten van a tot z.
Anne Wolf speelt al zo'n tien jaar samen met de Mechelens percussieheld Chris Joris. Toen ze hem voorstelde - en de andere muzikanten even in petto hield - vulde Joris aan:...en er zijn nog muzikanten!. Hilariteit. Uiteraard werden Stefan Bracaval en Sal La Rocca nadien wél voorgesteld. De ene muzikant introduceerde de andere en er werd volop gedold zodat de voorstellingsronde bleef duren...

Natuurlijk ging er veel aandacht naar het geniale en vinnige pianospel van Anne Wolf, het was ook weer een feest om fluitist Stefan Bracaval aan het werk te horen en ook het subtiele congaspel van Chris Joris en de strakke bas van Sal La Rocca waren niet te versmaden. Een geweldige match deze vier topmuzikanten en een erg mooi en warm totaalgeluid. Muziek om blij van te worden en te blijven!
Ongeveer de hele cd Wolf in the Wood, live opgenomen in The Jazz Station in Brussel, werd uitgevoerd. Wie erbij was die avond, kocht wellicht ook de cd, meteen na het optreden. Terecht, want het is prachtige muziek en dus een absolute aanrader (uitgebracht op Mogno Music, maart 2016). Haal die cd in huis als remedie voor regenachtige of koude dagen, doe het!

Foto: Lejo Vanhaelen
Mark VAN MULLEM
10/12/2016
---