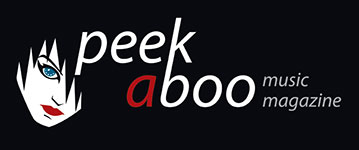 like this cd review
---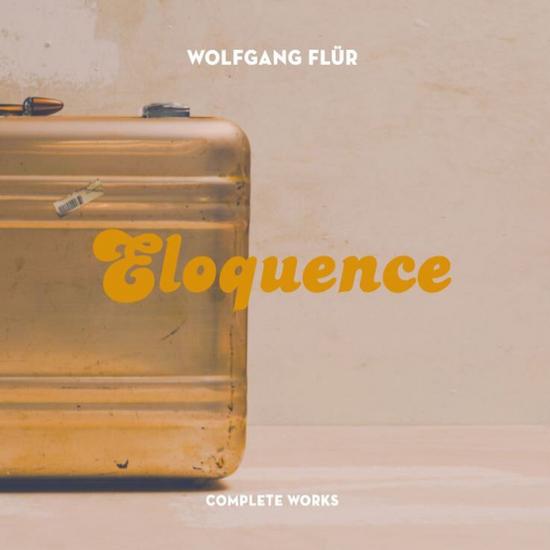 WOLFGANG FLUR
Eloquence-Complete Works
Music
•
CD
Electronics
[81/100]

Cherry Red Records
29/10/2015, Didier BECU
---
Even though not everyone knows the name Wolfgang Flür, he still is one of the most important musicians ever. After all, as a member of Kraftwerk he was the first electronic drummer ever. Flur played with the German electro pioneers between 1973 (Autobahn) and 1986 (Electric Café), but he was mainly important on stage and less on the records as they used sequencers. That led to a lot of quarrelling between him and Ralf Hütter because he felt that Flür only was entitled to a salary and could not benefit from the massive sales of the Kraftwerk albums. Eventually, Wolfgang Flür left the band in 1987 and he subsequently worked with new acts such as Mouse on Mars or Pizzicatto Five, and he tours as a DJ around the world under the pseudonym Musik Soldat. The few tracks that Wolfgang Flür composed, were either not findable or unreleased, but today they are all reunited on one CD: Eloquence-Complete Works on Cherry Red.

Don't be misled by the opening track I Was A Robot (a title based on his book Ich war ein Roboter) in which he sounds as an (ironic) blueprint of the band he left. "I'm coming from the Autobahn, I was a radioactive man" sings Flür, but he does not follow the example of Karl Bartos who keeps on playing (genius) Kraftwerk melodies. Eloquence is a varied trip through the electronic landscape, sometimes it's brilliant pop (Cover Girl which could have been made by Vive La Fête), sometimes dark (Staying In The Shadow, that sounds a bit like Terence Fixmer) and at other times a tad experimental (On The Beam). Blue Spark is lovely pop, while Moda Makina (a collaboration with Ramon Amecuza of the Mexican band Nortec Collective) has a jazzy atmosphere.

There are a lot of famous names with whom Flür has worked. The most famous (and now for the first time available) is Axis Of Envy with Bon Harris of Nitzer Ebb, but you also hear Jack Dangers of Meat Beat Manifesto in Staying In The Shadow, or Nomiya Maki Pizzicatto Five on the Japanese version of On The Beam.

In total you find 18 songs on this CD, a beautiful collection of a genius (and almost forgotten) composer.
Didier BECU
29/10/2015
---
Ook al kent niet iedereen de naam Wolfgang Flür, is hij toch één van de allerbelangrijkste muzikanten. Hij was immers als lid van Kraftwerk de allereerste electronische drummer ooit. Flür speelde bij de Duitse electropioniers tussen 1973 (Autobahn) en 1986 (Electric Café), maar hij was vooral op het podium van belang en minder op de platen (men gebruikte sequencers). Dat leidde tot heel wat gekibbel tussen hem en Ralf Hütter omdat die vond dat Flür daardoor alleen maar recht had op een salaris, en dus niet mee mocht profiteren van de massale verkoop van de Kraftwerk-platen. Uiteindelijk verliet Wolfgang Flür in 1987 de band en werkte hij nadien samen met nieuwe acts zoals Mouse on Mars of Pizzicatto Five, en toert hij als DJ de wereld rond onder het pseudoniem Musik Soldat. De weinige tracks die Wolfgang Flür componeerde waren ofwel onvindbaar of onuitgebracht, maar vanaf vandaag zijn ze allemaal op één cd herenigd: Eloquence-Complete Works op Cherry Red.
Laat je echter niet beet nemen door de openingstrack I Was A Robot (een titel gebaseerd op zijn boek Ich war ein Roboter) waarin hij als een (ironische) blauwdruk klinkt van de groep die hem in de steek liet. "I'm coming from der Autobahn, I was a radioactive man" zingt Flür, toch volgt Flür niet het voorbeeld van Karl Bartos door ook Kraftwerk-melodietjes te spelen. Eloquence is een gevarieerde trip doorheen het elektronische landschap, soms is het briljante pop (Cover Girl dat van Vive La Fëte kon zijn), dan weer donker (Staying In The Shadow dat wat op Terence Fixmer lijkt) en op andere momenten een tikkeltje experimenteel (On The Beam). Blue Spark is heerlijke pop , terwijl Moda Makina (een samenwerking met Ramon Amecuza van de Mexicaanse band Nortec Collective) een jazzy sfeertje heeft.
Er zijn een heleboel beroemde namen die mee hebben gewerkt aan nummers van Flür. Het meest bekende (en nu voor het eerst uitgebracht) is Axis Of Envy met Bon Harris van Nitzer Ebb, maar je hoort ook Jack Dangers van Meat Beat Manifesto in Staying In The shadow, of Nomiya Maki van Pizzicatto Five op de Japanese versie van On The Beam.
In totaal vind je 18 nummers op deze cd, een schitterende verzamelaar van een geniale (en bijna vergeten) componist.
Didier BECU
29/10/2015
---