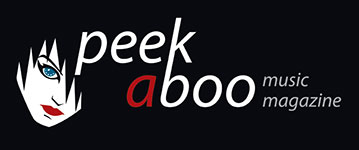 like this cd review
---
WOLJAGER
Van T Liewen Un Stiäwen
Music
•
CD
Dark Folk
•
Neofolk
[90/100]

Prophecy Productions
10/12/2016, Wim GUILLEMYN
---
This is the debut of Marcel Dreckmann, and it is very different from what he does with his band Helrunar (extreme metal), although the acoustic intros show some similarities.
The album is a tribute to the Münster region and Freckmann sings in local dialect. The music is a kind of neo-folk or dark folk with acoustic guitars, violin and strings. Along with the warm, dark voice of Dreckmann, we hear some nice songs. Vüörgeschicht opens the album. The strings (and lyre?) give the music a wistful atmosphere and when the acoustic guitar appears at the end, it opens the way for Van t Lieuwen un Stiäwen (which means something like about life and death). This track contains folk elements and it sounds melancholic and nostalgic. A top track. Simple and from the heart.
The album contains some instrumental songs like Magdalene and Aolle Schwatters Foërt To'n Deibel, songs without words that have a lot to say. Kuem To Me is an uptempo track that sounds brighter and more cheerful, with a sing-along chorus. Junge Dään is accessible and sounds lighter than most songs. Also worth hearing are tracks like Glass Löp Rask (pure folk) and Vettainachtain (dark folk).
In thirteen songs, Marcel Dreckmann takes us on a folk trip through the 'old' Münster. Sometimes it sounds dark, sometimes nostalgic, narrative or conversational. It certainly is a very impressive debut, available on CD with beautiful artwork.
Wim GUILLEMYN
10/12/2016
---
Dit is het debuut van Marcel Dreckmann en heel andere koek dan wat hij met zijn band Helrunar doet (extreme metal), alhoewel de acoustische intro's wel gelijkenissen vertonen.
Het album is een ode aan de regio Münster, gezongen in een plaatselijk dialect. De muzikale omlijsting is een soort van neofolk, darkfolk met uit akoestische gitaren, viool en strijkers. Samen met de warme en donkere stem van Dreckmann horen we sfeervolle en warme songs. Vüörgeschicht is een lang uitgesponnen intro die het album opent. De strijkers (en lier?) geven het muziekstukje een weemoedige sfeer en als op het einde de akoestische gitaar verschijnt, maakt die de weg vrij voor Van t Lieuwen un Stiäwen (dat zoveel betekent als Over Leven en dood). Deze track bevat naast de folkelementen ook de nodige melancholie en nostalgie in de zang. Een toptrack. Eenvoudig en uit het hart.
Het album bevat een aantal instrumentale liedjes zoals Magdalene en De Aolle Schwatters Foërt To'n Deibel, songs die toch zonder woorden veel lijken te vertellen. Kuem To Me is een uptempo track die lichter en opgewekter klinkt met een heel meezingbaar refrein. Ook Junge Dään is toegankelijker en klinkt lichter dan de meeste songs. Andere tracks stralen een soort verlangen uit naar een voorbije tijd. Ook de moeite zijn tracks zoals Dat Glas Löp Rask (pure folk) en Vettainachtain (darkfolk).
Zo neemt Marcel Dreckmann ons in dertien songs mee op een folktrip doorheen het 'oude' Münster. Soms donker, nostalgisch en dan weer verhalend of gemoedelijk. Zonder meer een heel indrukwekkend debuut dat verkrijgbaar is op CD voorzien van mooi artwork.
Wim GUILLEMYN
10/12/2016
---
---