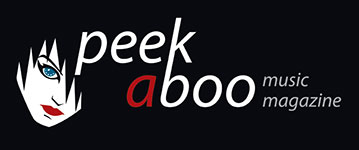 like this movie review
---
WOODY ALLEN
To Rome With Love
Movie
[66/100]

19/02/2013, Didier BECU
---
Those who saw the excellent Woody Allen: A Documentary know how the famous cinematographer works like. He releases every year a movie and he doesn't care if he goes flat on his face from time to ime as he's convinced that you'll find at least one masterpiece among the rubbish. To Rome with Love is his 42th movie and the truth is that it balances between garbage and the work of a real genius.
In his previous movie (Midnight In Paris) Woody chooses the French capital city for the decor and this time it's all set in Rome. The ingredients are as always the same: people who are looking for the love of their life. As usual it are strange weirdos who urgently need a talk with a shrink. In his well known way he portrays the story of some lovers and even if they never met, they have a lot in common with each other.
We don't have to convince anyone that Allen is a great director, but it still it would have been much better if he wasn't trying to intimate his great idol Federico Fellini. After all, it are only the Italians who can mix absurdism with drama. Allen rarely succeeds in that. The story of Jack (Jesse Eisenberg) and Monica (Ellen Page) is the best one. It graces Allen that once again he could count on the biggest stars of today's cinema, but somewhere we wish he would have skipped the name of Roberto Begnini as he really works (as always) on our nerves. It was great to see Allen back in action and there's even the retour of the magnificent Italian filmdiva Ornella Muti. We still can't believe we're saying this, but even Alec Baldwin was watchable and of course there's no denying that Ellen Page is the most gorgeous actress of this moment.
To Rome With Love might be the weakest Allen-movie since years and sadly enough, it's because there's too many absurd humor included which isn't funny at all. Luckily enough the cast saves a bit the movie, but still we're hoping that Allen chooses London for his next project as we can't wait to see another Match Point.
To Rome With Love is released through Paradiso and is available in both dvd and Blu-rayversion.
Didier BECU
19/02/2013
---
Wie Woody Allen: A Documentary kent ondertussen de denkwijze van de neuroot. Hij maakt er een sport van om jaarlijks een film uit te brengen. Het zal hem een zorg wezen als hij daardoor soms op zijn bek gaat, want tussen rommel zit er af en toe wel iets geniaals, aldus de New Yorker. Zijn laatste (en ondertussen 42e (!) film schippert tussen genialiteit en troep.
In zijn vorige prent (Midnight In Paris) was de Franse hoofdstad het decor en deze keer is het de beurt aan Rome. Het recept is zoals bij iedere Woody Allen-film hetzelfde: verliefden die in twijfel raken. Ook in From Rome With Love maakt Allen van zijn personages gekke zonderlingen die dringend een afspraak bij de psychiater nodig hebben. Allen schetst het relaas van vier koppels in een mozaïekfilm en alhoewel zij elkaar nooit zullen ontmoeten, hebben ze zeer veel gemeen.
Dat Allen een groot cineast is, moet niet herhaald worden. Doch was hij beter uit het kielzog van zijn grote voorbeeld Fellini gebleven, want het zijn blijkbaar alleen de Italiaanse grootmeesters die burleske situaties met goede cinema kunnen combineren. Bij Allen lukt dat slechts zelden. Het verhaal van de studenten Jack (Jesse Eisenberg) en Monica (Ellen Page) is wellicht het mooist. Het siert de New Yorkse filmmaker dat hij opnieuw kon uitpakken met een indrukwekkende sterren, desalniettemin had hij beter de Italiaanse lolbroek Roberto Begnini uit zijn cast geschrapt. Het is wel leuk om zowel Allen als de Italiaanse filmdiva Ornella Muti nog eens aan het werk te zien. Zelfs Alec Baldwin werkt niet op de zenuwen. En jawel, Ellen Page is zonder meer de heerlijkste actrice van het moment.
Waarschijnlijk is To Rome With Love één van de zwakste Allen-films sinds jaren en dat is grotendeels te wijten aan het feit dat er te veel een beroep wordt gedaan op burleske (vaak niet grappige) humor. Gelukkig maakt de cast zeer veel goed, ofschoon we toch hopen dat Allen voor zijn volgend project opnieuw Londen kiest, want we hebben echt wel zin in nog eens een topper als Match Point.
To Rome With Love is nu uit op dvd en Blu-ray. In de Benelux uitgebracht door Paradiso.
Didier BECU
19/02/2013
---