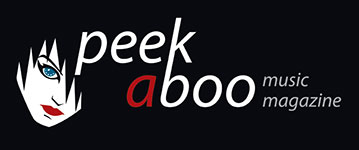 like this album classics review

---
WORLD OF TWIST
Quality Street
Music
•
Album Classics
Indie
[80/100]

3 Loop Music
15/08/2015, Paul PLEDGER
---
From the same stable of Manchester nearly-dids as Paris Angels, Mock Turtles, Stockholm Monsters, Northside and The High, Tony Ogden's swirly-pop outfit World Of Twist were perhaps the most-likely, given the music, the label and the looks.
Originally formed in Sheffield, they moved back to Manchester and released this in 1991 to largely indifferent reactions from both the public and the press. 'Quality Street' is equal parts paisley pastiche, flare-trousered ravers' come-down and eccentric Englishness straight out of the Pearl and Dean-cum-Rolling Stones (Satanic Majesties era, mind) image-bank. The sleeve features the band donning Victoriana and swanning around Tunbridge Wells in comedic attire and dressed in faux boxing-promoter gear, perched on mopeds. All of which proves one thing - it was impossible to pigeon-hole World Of Twist then, as it is now.
With a balanced penchant for soft drugs and knocking out pretty ditties on modern synths and analogue jangly guitars, the band created a decent album - it was to be their only one, sadly. From the blaze of mariachi-style horns heralding the start of 'Lose My Way', the acid-rock overtones of the Hawkwind/MC5 homage 'Sons Of The Stage' and the e-addled rendition of the Stones 'She's a Rainbow' (produced by Martin Hannett close to his death), 'Quality Street' might initially sound like an advert for a bag of blues and a knee-trembler on the bonnet of a Lotus in the Roxy car-park on a wet Saturday night, but after a few listens, depth of character begins to take hold.
There are some lovely touches on 'Speed Wine' and 'This Too Shall Pass Away' (another cover but a goody), while 'Sweets' is perhaps the most contemporary song here, a bitter love-song that radio ignored 22 years ago. Even A Certain Ratio's Martin Moscrop puts his producer's head on for two tunes, one of which is the trippy 'Jelly Baby' and the forgettable 'On The Scene' - the former might have made a decent hit, who knows.
The extras include unreleased and rare session tracks, live recordings and b-sides from the era, including remixes by The Grid, plus sleeve-notes a-plenty. Interestingly, the live renditions of 'She's a Rainbow' and 'Kick Out The Jams' reveal what the band might have sounded like if someone in the recording studio had turned the bloody guitars up a bit.
If you thought that Manchester had little to offer after 'Madchester', this reissue might change your mind. It had so much more in the tank. Quality Street indeed.
This review also appeared also on Flipside Reviews.
Paul PLEDGER
15/08/2015
---