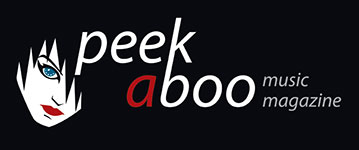 like this movie review
---
XAVIER DOLAN
Mommy
Movie
Drama
[95/100]

Homescreen
12/04/2015, Didier BECU
---
You can say a lot about Xavier Dolan, for example that the Canadian is a pretentious guy who loves to be called a prodigy. In all fairness, Dolan is indeed one of the best directors of his time, and perhaps the most innovative. Although we know by now how a Dolan-movie looks like, the filmmaker continues to surprise us. That is also the case in his fifth masterpiece Mommy, that (how could it be otherwise) got the Jury Prize at Cannes. Dolan is this time just behind the camera, and although Mommy again contains contradictions (he constantly changes the 1.85: 1 image with 2.35: 1, considered by opponents as a rather pompous attitude), it is also his most accessible film to date.
As in his debut I Killed My Mother, we witness a strange mother-son relationship. Diane Després (Anne Dorval) has the onerous task to educate her son Steve (Antoine Olivier Pilon). The teenager suffers from a personality disorder which changes him within a few seconds into a dangerous monster. The whole neighborhood encourages the woman to put her child in an institution, but she refuses to do so. Steve is the only thing she has, and even though she loses all her friends by the behavior of her son, she bites the bullet. The only one who can calm down Steve is neighbor Kyla (Suzanne Clement), who suffers from depression.
The curious thing is that Dolan can do things that others can not do. Admit it, which filmmaker is able to conjure cinematic splendor with a song by Celine Dion and Andrea Bocelli? Nobody. At first glance you would think that everything is relaxed at a Dolan-set, but if you look closely, you will see that the director demands the utmost of his actors. That pays off, because this strong drama shows that arthouse can be entertaining. Because of the similar topic, you think of We Need to Talk About Kevin, but thanks to Dolan it is a... well... a Dolan experience! An element that we just missed too much in his previous film Tom A La Ferme,
Tip, now out on Homescreen and already stigmatized in our top of 2015. Mommy might well be the best film of the year!
Didier BECU
12/04/2015
---
Over Xavier Dolan kun je veel vertellen, bijvoorbeeld dat de Canadees een pretentieus ventje is dat zichzelf maar al te graag een wonderkind waant. Eerlijkheidshalve moet je daar ook tegenoverstellen dat Dolan één van de beste regisseurs van het moment is, en misschien ook wel de meest vernieuwende. Alhoewel we ondertussen al een tijdje door hebben hoe een Dolan-film eruit ziet, blijft de cineast ons toch keer op keer verrassen. Dat is ook het geval met zijn vijfde meesterwerk Mommy dat (hoe kan het ook anders) in Cannes de juryprijs mocht in ontvangst nemen. Dolan staat deze keer alleen maar achter de camera, en ook al is Mommy tegendraads (hij wisselt voortdurend het 1.85:1-beeld met 2.35:1 af, iets wat tegenstanders als tamelijk pompeus beschouwen), is het ook zijn meest toegankelijke film tot nu toe.
Net zoals in zijn debuut J'ai tué Ma Mère gaat het ook hier om een vreemde moeder-zoon relatie. Diane Després (Anne Dorval) heeft de loodzware taak op zich genomen om haar zoon Steve (Antoine Olivier Pilon) op te voeden. De tiener lijdt aan een karakterstoornis waardoor hij in enkele luttele seconden een gevaarlijk monster kan worden dat alles kort en klein schopt. De hele buurt raadt de vrouw aan om haar kind in een instelling te laten opnemen, maar zij weigert. Steve is het enige wat haar nog rest, en ook al verliest zij alle vrienden door het gedrag van haar zoon, bijt zij door de zure appel heen. De enige die Steve enigszins kan bedaren is buurvrouw Kyla (Suzanne Clèment), die zelf aan een depressie lijdt.
Het merkwaardige aan Dolan is dat hij weg komt met dingen waarmee anderen op hun bek zouden gaan. Zeg nu zelf, welke cineast is in staat om cinematografische pracht uit zijn mouw te toveren met een nummer van Céline Dion of Andrea Bocelli? Niemand dus. Op het eerste gezicht zou je denken dat alles er relaxt aan toe gaat op een Dolan-set, maar wie goed kijkt, ziet dat de regisseur het uiterste van zijn acteurs vraagt. Dat loont, want dit ijzersterke drama toont aan dat arthouse ook entertainend kan zijn. Wegens het gelijksoortige onderwerp denk je natuurlijk aan We Need To Talk About Kevin, maar dankzij Dolan wordt het een…tja…Dolan-ervaring! Een kenmerk die we net iets te veel misten in zijn vorige Tom A La Ferme, ofschoon ook hier het genie geregeld om de hoek kwam loeren.
Dolan zal dit soort woorden maar al te graag horen, maar met Mommy versterkt hij alleen maar zijn imago van uitzonderlijk cineast. Tip, nu uit op Homescreen en nu al gebrandmerkt in onze top van 2015. Mommy kon wel eens de beste film van het jaar zijn!
Didier BECU
12/04/2015
---
---