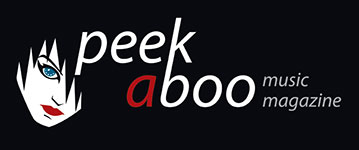 like this movie review
---
XAVIER DOLAN
Tom A La Ferme
Movie
Arthouse
•
Thriller
[83/100]

Homescreen
21/10/2014, Didier BECU
---
Lots of things have already been said about Xavier Dolan. Many critics see him as a genius who walks away at several festivals with the most important prices. Thing is of course that Dolan behaves like that, and that automatically also creates some enemies.
Currently the Canadian film maker released two movies in short time. One of them is Mommy which is already included in many 2014-lists from critics. Another one is his 4th film Tom A La Ferme that is described as a thriller and quite different from his previous material. Well, it's a thriller on paper. Perhaps a psychological thriller is a better description as you won't see any tension or blood, but just characters who are twisting with their own minds. Ooops, so a real Dolan-subject!
Just like you expect with pompous dandies, Dolan plays for another time the main part in his movie. He performs the P&R-guy Tom from Montreal who travels to a desolate farm where nothing ever happens. The reason why he's there is because his friend died and he wants to make a speech on his funeral. Mother Agathe (Lise Roy) is quite pleased that someone wants to come over to say a last hello to her deceased son, but soon Francis (Pierre-Yves Cardinal) finds out that his brother had a relationship with Tom. Francis is homophobic, but in a way he's attracted to Tom.
Tom A La Ferme is a tip, but nevertheless a very atypical Dolan-movie. His style is mostly characterized by bombastic scenes like only Sofia Coppola or Gregg Araki can. This movie is slow, and perhaps a bit too slow for the fans as somewhere the genius never comes out of the bottle.
Tom A La Ferme is now out on DVD on Homescreen.
Didier BECU
21/10/2014
---
Xavier Dolan is zonder twijfel één van de meest besproken regisseurs van dit moment. Een wonderkind dat door heel wat critici als een genie wordt bestempeld en die op de allerbelangrijkste festivals met de mooiste trofeeën gaat lopen. Het moet worden gezegd: Dolan gedraagt er zich ook zo naar, en dat levert hem uiteraard niet alleen vrienden op.
In vrije korte tijdspanne bracht de Canadese cineast twee films uit. Eentje daarvan is Mommy die nu al gebrandmerkt staat in de top van 2014 van heel wat journalisten, en zijn vierde film Tom A La Ferme die je eigenlijk een heel klein beetje een atypische Dolan-prent kan noemen. Op papier staat thriller als genre vermeld. Nou ja thriller, laat het ons houden op een psychologische thriller houden met protagonisten die met zichzelf in de knoop liggen omdat er van bloed of spanning geen sprake is.
Zoals ijdeltuiten dat wel vaker doen nam nu ook Dolan de hoofdrol voor zich. Hij vertolkt de reclamejongen Tom uit Montreal die naar een afgelegen boerderij komt. Zijn vriend is overleden en wil een toespraak houden op diens begrafenis. Moeder Agathe (Lise Roy) is in de wolken, want zo komt er ten minste één iemand op de plechtigheid van haar overleden zoon. Francis (Pierre-Yves Cardinal) heeft het echter snel door dat Tom een verhouding had met zijn broer. En jawel, Francis is homofoob, maar voelt zich tegelijkertijd aangetrokken door Tom.
Normaal kan Dolan zich nooit echt beheersen en maakt hij van zijn films bombastische meesterwerken zoals alleen Sofia Coppola of Gregg Araki dat kan, maar Tom A La Ferme is een zeer trage (bijna ingetogen) film. Misschien net iets te traag voor Dolan-fans die op zoek zijn naar het genie in deze prent, want alhoewel Tom A La Ferme zeker een aanrader is, heb je toch het gevoel dat de voorspelde geest nooit uit de fles komt.
Tom A La Ferme is nu uit op dvd via Homescreen.
Didier BECU
21/10/2014
---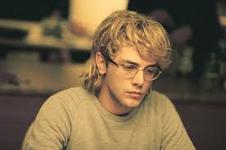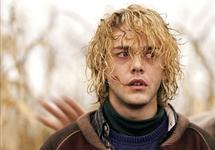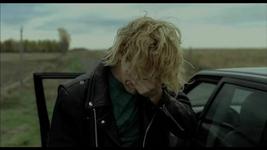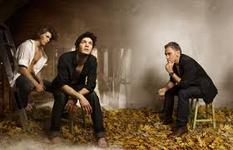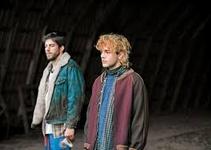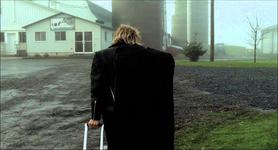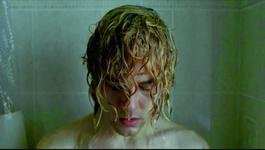 ---