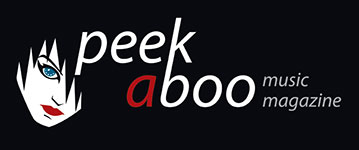 like this vinyl review
---
XENO & OAKLANDER
Sets And Lights
Music
•
Vinyl
Minimal
•
Synth Wave
[70/100]

30/12/2011, Chris KONINGS
---
Minimal or analogue synth music became more popular in the past few years. One of the main bands and in my opinion, one of the catalysts of this rediscovered genre, are Xeno & Oaklander, the main project of Sean McBride and Miss Liz Wendelbo. Both have also worked with other Wierd Records bands like Xeno And Staccato and Three To Forgotten.

Sean's solo project is the more productive Martial Canterel, but most of these releases had a less cohesive structure, being more a collection of songs than an "album", so to speak. Something Sean managed to ascent with the latest MC offspring "You Today", for the first time creating a true (and great) album. Only six months later and two years after "Sentinelle", there is new X&O output. "Sets & Lights" is more fluent than "Sentinelle", but also less adventurous... The more positive sound takes you almost to the disco age and there are some very danceble tracks here like "Sets & Lights", "Corrupt" and "Autumn's Edge".

At first you'll probably think it's a whole lot of the same but there are subtle differences in the songs. X&O play with vocals, loops, drums and strings, but overall monotony reigns. They could have broken that monotony with Liz's ability to sing in a few different languages like french and german, apart from obvious english. But none of that here unfortunately.

I must admit that I still play "Sentinelle" and "You Today" regularly, I can't promise that for "Sets & Lights". The previous ones had a bit more to offer, better idea's, different languages (greatly missed here), some very catchy melodies and a few browlifting surprises. Aaah, some amazing songs spring to mind like "Preuss", "Toho Picture", "Still A Part", "Don't Let Me Go"... No underground hits here though. Maybe this new album came too quickly, conjuring compelling songs can't be rushed... and it shows here, hence the lower score. A bit disappointing, Sean and Liz, I know you can do better! For sale at the Wool-E-Shop.
Chris KONINGS
30/12/2011
---