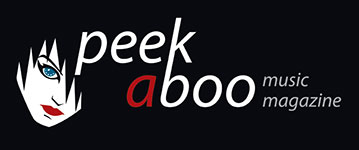 like this article review
---
XIAN AUSTIN (HARDWIRE)
Ten Albums That Changed My Life
Article
Industrial Metal
11/08/2015, Britta Tabrit
---
HARDWIRE is a US Industrial band and the 4 guys decided to be part of peek-a-boo's latest column "Ten albums that changed my life". And last but not least, Xian Austin (drums, synths, vocals) tells us how music changed his life:
1. Depeche Mode – Black Celebration
I was introduced to this band in 1984, shortly after the Some Great Reward album was released. Blasphemous Rumors was the first DM song I ever heard and it blew me away. I instantly fell in love with the dark, moody and very catchy atmosphere of this record. I purchased Black Celebration on cassette the day it was released and had the privilege to see them live at an amazing outdoor venue, Park West amphi-theatre, which was located just a couple miles outside of Park City, UT. Book of Love was the supporting act on that tour, an added bonus for sure! Aside from the unfortunate fatality that took place before the show and the long delay before DM hit the stage, that event will stick with me forever. That show set the tone for the rest of the 80s for me and the album will always remain a timeless classic. Little did I know Depeche Mode would become one of my all-time favorite and inspirational bands to this day.
2. Front 242 – Front by Front
Back in 1988-89, I had a friend who happened to have a friend who was a DJ in New York City. Every couple of weeks he would mail us mixtapes of the music that he was spinning. Front 242's Headhunter, Circling Overland, Quite Unusual and Masterhit were on the first tape he sent. This was a very exciting time. It was through these mixtapes that I was exposed to bands like Insekt, DAF, Klinik, Clock DVA, Front Line Assembly, Kode IV, Bigod 20, Meat Beat Manifesto and A Split Second, to name a few. Listening to this music for the first time, I remember feeling overwhelmed with a newfound respect, energy, and excitement. This music was similar to the synthpoppy, new wave music that I had grown to love and follow for the majority of my youth, but this music was a lot heavier, darker and edgier. I was so intrigued with the complexity of the percussion sounds and the use of samples. Ironically around this time, I joined my first Industrial band as a standup drummer. 242's percussion style and the way they delivered their live performances always influenced my playing techniques and it still does to this today when I break out my old stand up kits. It was difficult to pick a favorite. I had to go with Front by Front for most iconic.
3. AMX – Volatile Times
What is there not to love about Chris Corner's work? The guy is a musical genius! Not too many bands in this genre of music can sit down, break out an acoustic guitar, and play any song from their catalogue upon request. From the early days of Sneaker Pimps through everything he's done as IAMX, the music speaks for itself and it speaks loudly. Again, the hard part was picking one favorite album. I love them all but having to pick one, I would have to choose Volatile Times. The musicianship on this particular album is nothing short of stellar. When I first laid ears on the tracks "Oh Beautiful Town", "Fire and Whispers", "Avalanches" and "I Salute You Christopher", I was left speechless. It certainly would not be far fetched to say that Corner's work and artistic personality is comparable to that of Prince. Recently, my wife and I had the chance to see them perform in Los Angeles in a small intimate setting. I would definitely rate that show in the top 5 best shows we've ever seen.
4. Skinny Puppy – Too Dark Park
The Rabies LP was my initial introduction to Skinny Puppy in 1989. As a junior in High School, I remembered my head damn near exploding while I tried to figure out what exactly I was listening to, but yet I'd come to a rapid conclusion that I was digging the hell out of this new hard Industrial sound. In 1990-91, friends and I began our ventures in to the local Industrial club scene. It was here that I hear the new tracks from Skinny Puppy's Too Dark Park album. I'll never forget "Tormentor" glaring through a huge P.A., which included four massive sub-woofers in a fairly small venue. The song writing was outstanding and the production quality was equivalent to a nuclear bomb! More than half of the album became our dance anthems through most of the 90s. Though Too Dark Park reflects a very dark period of my life, it never failed to raise my spirits. In my opinion, this album remains the band's greatest work and certainly upholds the test of time.
5. Yazoo – Upstairs at Eric's
1985. I remember walking home from school with some friends who's much older brothers were just getting into the new wave scene and were playing this record as we stepped into the house. "Bring Your Love Down (Didn't I)" was the first song I ever heard by Yazoo and I was not disappointed! I was so curious to find out more about this band as the sound was very familiar to me. I'd been listening to Depeche Mode for about a year at this point and had just purchased a copy of Speak & Spell. I was happily surprised to discover that Vince Clark was an original member of DM and that Yazoo was his continued work. Alison Moyet's vocal tone was so piercing and so unique and mixed with the music in beautiful perfection. Upstairs at Eric's was a huge motivator in my youth to discover new artists and music. I knew in this moment that I didn't want to miss out on anything. Over the years, as much as I've listened to both Yazoo's records, I can say neither of them ever gets old and both bring back so many good memories from many stages of my life.
6. Nitzer Ebb – That Total Age
I must have been 16 years old around the time I found this gem. I was browsing through the vinyl section at the record store when I came across this album with an odd cover, but it was the band name that really caught my attention. I had no idea who they were or what they sounded like. I bought the album solely off the cover art and the name. Nitzer Ebb was about to become one of my all-time favorite bands. I couldn't get home fast enough. I was so excited to hear if what I found was bunk or something totally cool. I remember quickly throwing the album on the record player. "Fitness to Purpose" started in and I cranked up the volume. When the beat dropped, I was floored! Eventually I realized every track that pumped through the speakers would inch me closer to a full brain melt-down. When I first heard the "Belief" album, I was instantly sold on this band. I'd have to say, there were two most memorable concerts in my life and this was one of them. Back in 1990, Nitzer Ebb was direct support for Depeche Mode's Violator tour. Honestly, I think I was more excited to see Nitzer Ebb than DM. I'd seen DM three times at this point and was a huge fan of Nitzer at the time. I always figured they were super underground and never thought I would get to see them perform in the States, let alone with DM on the same stage. The day of the show comes, and to my surprise, I was invited by a friend who worked at a local radio station to meet and have pizza with B. Harris and D. McCarthy of Nitzer Ebb. I was so nervous when I showed up at the station. Turned out, they ended up being some of the coolest guys I'd ever meet. We all laughed and joked, and yes, I even remember some soupy fart jokes! It was so much fun watching them take phone calls and answer questions from people who were calling in. That night when they took the stage, I remember thinking how cool it was to have been able to hang out with them earlier that day. They opened the show with an extended intro to "Fun to Be Had". The sound quality was beyond awesome. They played a killer set that night and I'll never forget that day.
7. Nine Inch Nails – Pretty Hate Machine
Well, here's a band that came outta nowhere. I scored a promo copy of the CD weeks before it's release in 1989. My initial thoughts upon the first listen was that it sounded a bit main stream for my liking. At the time, I was really getting deep into the more harsh and dark Industrial music and Electronic Body Music that was coming out. Just before the release of "Pretty Hate Machine", my friends and I heard through the grapevine that Nine Inch Nails would be opening for The Jesus and Mary Chain on the "Automatic" tour. They were to perform at a local favorite, a very small venue in Salt Lake called Speedway Café. I don't think anyone knew what they were in for the night of the show. NIN came out and simply destroyed the place with sound, appearance, and energy. Thinking back, I'm actually surprised the venue didn't spontaneously combust! They were so tight and their live sound was amazing. I certainly had a newfound respect for this band and the album. The album was released and it must've been a month or two later when NIN returned as headliners and played a sold out concert at the State Fairgrounds Coliseum. The show was astonishing. The life changing event came shortly thereafter. At age 16, I was involved in a serious relationship (Not recommended). We were out driving around late one night and "Pretty Hate Machine" was on repeat in the CD player. We eventually ended up in the aisles of a corn field in the middle of nowhere. One thing leads to another and well, let's just say my first experience happened and "Pretty Hate Machine" played a roll. Said no one ever, I'm sure. Haha!
8. Ministry – The Mind is a Terrible Thing to Taste
Ministry's another prime example of finding by sheer luck. I was a young lad in a music store, browsing for something new, when I came across the Twitch album. I noticed the record label was Sire and thought, well it's gotta be good. Most of the music that I was into at that time was a product of that label. Needless to say, I ended up back at the record store and purchased "Everyday is Halloween" and "With Sympathy". The "Land of Rape and Honey" LP had just been released, so I bought it as well. I listened to the albums in order and was really getting into these guys. My first listen to "Land of Rape and Honey" was disappointing. The music had changed, and I was very confused about what happened to the edgy synthpop sound. The funny thing is that I had no idea what musical ventures lay directly in front of me. Shortly after, I would find the music of Front 242, Front Line Assembly, Nitzer Ebb, Skinny Puppy and all the other bands that would help shape my future music endeavors. By the time the "Land of Rape and Honey" album grew on me and became a master piece, "The Mind is a Terrible Thing to Taste" record was then released. Again, at first listen I was completely frustrated. I just couldn't figure out why this great band was sounded more and more metal. Seems strange but in the town I grew up in back in those days, you were either New Wave, Punk Rock, Metal, Country, Jock, Hippy or total Dweebo. Everything was divided and there were no mingling these music genres together unless you wanted to open a can of whoop ass. 1990/Speedway Café. Ministry comes to town with KMFDM as the supporting act. It's "The Mind is a Terrible Thing to Taste Tour" and I had to go see what these guys were all about. KMFDM completely blew me away and the Ministry show was like nothing I'd ever experienced before. There was so much testosterone in that building, you needed night vision goggles to find the bar. I was fascinated with the "I don't give a fuck" attitude and imagery and how loud and raw the music was delivered. The show was incredibly intense with the dual drummer action, the electronics mixed with acoustic instrumentation, the fence in front of the state, and the mosh pit. It was truly an unforgettable experience. Funny how over the years, that tour became an historic event, and I'm glad that I happened to be there to witness it for myself. "The Mind is a Terrible Thing to Taste" ultimately broke the tunnel vision and closed mindedness about music that I had been so brainwashed into. That same year, Slayer released "Seasons in the Abyss". I became a fan instantly and my views on Metal changed forever. In fact, Slayer's Reign in Blood will be played in its entirety and will end with the oldie but goodie "Hell Awaits" at my funeral someday. LoL!
9. Meat Beat Manifesto – 99%
As little skate punk hellions back in 1986, "Licensed to Ill" by the Beastie Boys was our go to music when it came time to hit the half pipe. Oh, those were the days and this is where it all began. If you were shredding it up on a skateboard in those days, it was acceptable to jam out to bands like DRI, The Accused, Metallica, Run DMC, Agent Orange, NWA and the Beastie Boys. By the time 1989-90 approached, a good friend who I mentioned earlier who had a DJ buddy in New York City sent a compilation tape that contained a couple Meat Beat tracks from "Storm the Studio". The track "God O.D." was the first Meat Beat song I had ever listened to and I really dug on it. By the time 99% was released, we were dancing like fools in the Industrial clubs of Salt Lake City. One night in particular, the DJ dropped the track Psych-Out from 99% and it made a huge impact. I remember for weeks, all we would request at the club was Meat Beat songs. We used to roll around town in my friend's car who had just installed a bumpin' Alpine stereo system listening to 99%. We thought we were so gangsta cause of all the bass that would blow up the neighborhood streets. This album would lead me to discover other greats like consolidated and MC900FT Jesus, then later became a huge fan of Ice Cube, Easy-E, Cypress Hill, Ice T, Public Enemy, Snoop and Dr. Dre and the whole gangsta rap thing.
10. Front Line Assembly – Gashed Senses & Crossfire
The original Wax Trax Records era was truly a revolution, a historic music industry staple in my book. "Gashed Senses & Crossfire" fell under some of the first of this genre of music that I had been exposed to. The first song I heard was "Digital Tension Dementia". It was everything I had been searching for as far as beats and basslines. Bill Leebs vocal tone was so obscure and so far out in left field, I was immediately drawn in. There were few albums that I could listen to from start to finish and this was one of them. The Noise Unit project was brought to my attention around the same time. Bill Leebs collaboration with Marc Verhaeghen of "Klinik" was like a stroll through the Celestial Kingdom. At this point, I was just getting into the early works of the Klinik during the Antler Subway days. My friends and I grew very curious about the whole Wax Trax Records thing. We were fond of bands like Front 242, Ministry, Pankow, My Life with the Thrill Kill Kult, Clock DVA and KMFDM. All had Wax Trax releases so of course this sparked an investigation to see what the hell was going on. It was as if we stumbled across a music gold mine at the time. Not only were the bands and music fantastic, it was all new, refreshing and very exciting – just like the music back in the 80's. Wax Trax Records would later become legendary. I'm grateful to have experienced the last half of the labels existence.
Hardwire on Facebook: https://www.facebook.com/hardwirehardcore?pnref=lhc
Britta Tabrit
11/08/2015
---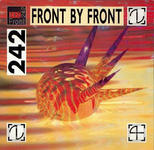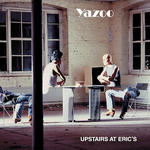 ---