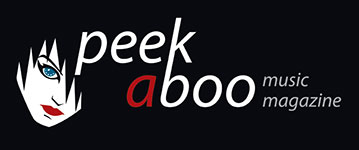 like this cd review
---
XMH
In Your Face
Music
•
CD
Dark Electro
•
EBM
•
Electro
•
Future Pop
•
IDM (Intelligent Dance Music)
•
Synth Pop / Electro Pop
•
Techno
•
Trance/Rave
[99/100]

Alfa-Matrix
13/02/2014, Filip VAN MUYLEM
---
XMH already offered us a a great EP on their new label A. Matrix! 'The Business' (coming from that EP) is an incoming bomb, a real dance floor filler! After the great path they took this is another step forward and let's hope they are launched for good! The happy tune, nice slashing, screaming, and the great voices (Isa and Benjamin)...
'Product' sounds very nice with Europop sound, some cool break beats, nicely mixed with the harsh voice and the nice voice (Isa did a great job). This one is yet again a dance floor filler! I hope a lot of DJ's will play it! I love the lyrics, this song sounds so true, so real! XMH got you by the balls with this song! These 2 passed songs where real hitters during their last gig at the Terra Gottha!
'Snakes' was already a big hit, for sure live! It's worth to get this song, with a high 'La la la' sound, magical beats that make you dance and jump around! This song is like snakes targetting you, they will only let you go if you fall for it! Great song, a real pearl!
'Forever' is again a great footstomping hitter where Isa and Benjamin join forces and lift the song to a higher level, asking not to hold them back and for sure don't make them stop when they are hard hitting the dance floor! Full throttle and dance until the sweat makes the floor slippery!
'Great and Unfortunate Things' has a nice soft side, for sure on the vocals of Benjamin. It's great to hear his softer side. The sound is a bit floating on a Europop level, thou it explodes a bit after a while. It sounds a bit more like a retro song and a bit like VNV nation... It's a great song to catch some breath after all these hard hitters!
'The Blind' starts with a nice piano before changing into a very energetic song, again with the voices nicely blending in (all 3). Great synths, great beats, great sound, great mixing! The future is XMH, even a blind one can hear that! The piano break is a nice interlude too, making us ready for the last bomb! This one is truely a great song!
'Failing Technology' has a nice intro, with even a classical music touch (synth violins)! I absolutely love the lyrics, as indeed: what would happen if technology fails? It's for sure a more phylosophycal song!
'In Your Face' is the titletrack and is the kind of song to play at maximum volume (almost like a botsauto song)! Stumping and roaring beats, a high tempo, something that sounds like a guitar, firing vocals and a great techno sound! Love the shouting! This is indeed a bomb! The sampled voices are well choosen for this one! The rave has started! Is there any DJ who wont play this song, is my only question?
'System Collapse' has great - once again - great lyrics and dito theme! The lyrical content is at same level as the music! It's clearly a song that comes from their hart, fuelled with emotions and rage! A jewel!
'Stiere Und Schwule', first thing that pops up into my head is: in German? But the few words and lines are sampled. It's a IDM or should I say a real techno orientated and techno driven song. Sounds like a great clubber!
'Lay You To Waste' has the same vibe as on the latest Funker Vogt and if you count in the lyrics my toughts are simply logical. I simply love the roaring techno sound! Yet another clubber!
'The One That Ends It All' is an instrumental piece, to end it all... not the kind of song I would end of as a closing song. At least it's something different from the rest of the album and shows off their other talent: creating a great sound and athmosphere. Here we get the more theatrical side of XMH! It's all in all a good song!
I'm doubting to give it a total of 100 points... but it's very close to it! XMH is the future and the future looks bright! Now go and sweat it off! Haven't you already bought the cd?
Most of the remixes have already been reviewed on the EP, and I loved them:
http://www.peek-a-boo-magazine.be/en/reviews/xmh-the-business-ep/
The Terra Gotha review:
http://www.peek-a-boo-magazine.be/en/reviews/firemen-of-death-xmh-implant-k-bereit-synthetica-terra-gotha-xxi-vlissingen-the-netherlands-25-01-2014/
Our interview:
http://www.peek-a-boo-magazine.be/en/interviews/xmh-297/
TRACK-LISTING
CD1
1 The Business
2 Product
3 Snakes
4 Forever
5 Great And Unfortunate Things
6 The Blind
7 Failing Technology
8 In Your Face
9 System Collapse
10 Stiere Und Schwule
11 Lay You To Waste
12 The One That Ends It All
CD2
01 Product (HEIMATAERDE remix)
02 Great And Unfortunate Things (ASHBURY HEIGHTS remix)
03 The Business (LEAETHER STRIP remix)
04 Forever (THE DREAMSIDE remix)
05 Failing Technology (BEYOND VIOLET remix)
06 The Blind (CONSUMER JUNK remix)
07 Snakes (GRENDEL remix)
08 Product (TYSKE LUDDER remix)
09 Failing Technology (IMPLANT remix)
10 The Business (DECODED FEEDBACK remix)
11 Snakes (HELALYN FLOWERS remix)
12 Failing Technology (LA LUNE NOIRE remix)
13 Snakes (JUNKSISTA remix)
Videotrailer for the album:
Pre-order your copy at alfa-matrix now
XMH wil perform in Berlin, 31/5/2014 at Synthage Festival, here's the hyperlink: Synthage Festival
Filip VAN MUYLEM
13/02/2014
---