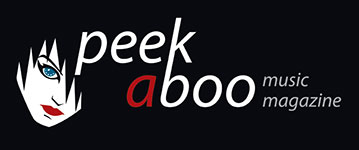 like this album classics review

---
XTC
Drums And Wires
Music
•
Album Classics
New wave
•
Post Punk
[100/100]

Idea Records
08/12/2014, Paul PLEDGER
---
Following on from the geek-fest that was the CD/Blu-ray edition of the band's final Virgin album Nonsuch, XTC's legacy continues to grow with a similar revisit of key crossover album Drums and Wires. Comprised of no less than four versions of the original album, including Steven Wilson's respectful surround-sound and stereo remixes, plus a raft of previously unreleased demos, sessions, outtakes and rare b-sides (on the blu-ray edition), Drums and Wires stands up as a masterly and majestic record some 35 years after its original release.
Although very much a 1979 sound, Drums and Wires remains an iconic album far beyond its eye-catching Jill Mumford sleeve - it saw an inspired line-up change from Barry Andrews to Dave Gregory and heralded XTC's transition from spunky young art-punks to an accomplished songwriting force. Not least in bassist Colin Moulding's case - he won the silver with the fresh-faced stomper Life Begins At The Hop (a sort of Wiltshire new-wave take on Motown, anyone?) but grabbed gold with the band's first Top Of The Pops hit Making Plans For Nigel. Along with the superlative Day In Day Out, US strum-and-hum-a-long single Ten Feet Tall and a hit-in-the-making That Is The Way, Moulding was proving to be just as capable of joined-up songwriting as this series curator Andy Partridge, when it came to crafting a nifty, whistleable tune. Terry Chambers certainly takes top prize for that drum pattern on Nigel, a veritable percussive powerhouse.
Ultimately though, Partridge once again delivered potential hit after potential hit on here - that's if they'd been selected for singles in the first place. Quite how Virgin failed to even gamble on When You're Near Me I Have Difficulty, Real By Reel, Helicopter and Outside World will remain a mystery - Difficulty is ridiculously catchy yet complex in equal measure and would surely have improved upon actual Nigel follow-up Wait 'Til Your Boat Goes Down (included several times here) had it been sent to radio.
In the end, somewhat surprisingly, Nigel was the only single taken from Drums and Wires but there was still a welter of material recorded at the time, as the extras list ably demonstrates. Highlights include Sleepyheads, Limelight, I Overheard and the truly remarkable Cheap Perfume, taken from the so-called Saucy Plate Session (all unheard songs, XTC fans). It's a testament to a band's unerring talent to turn a tune on a penny when you consider the quality of most of the unissued songs gathered for this release. You also get the first couple of Homo Safari offerings - the title-track is a be-bopping jazzy tub-thumper (boom-dada-boom indeed), Bushman President sports a sub-African shuffle-beat and solemn synth hook - plus the entire original album in instrumental form.
Hours of pin-sharp frenetic fun and the beginning of XTC's forthcoming faultless run of great albums.
Just don't call them 'quirky'.
This review also appeared on Flipside Reviews
Paul PLEDGER
08/12/2014
---