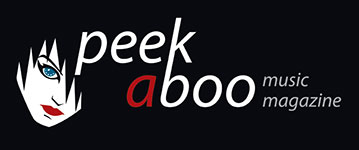 like this movie classics review
---
YASUJIRO OZU
Tokyo Story
Movie
•
Movie classics
Drama
[88/100]

LumiŤre
27/07/2015, Didier BECU
---
This year Japan's Yasujiro Ozu would have been 110 years old. To celebrate this anniversary the Amsterdam EYE organizes a retrospective and many of his works were recently restored and will appear later this year on DVD on Lumière. The first in the list is Tokyo Story from 1953, that is seen by many critics as a supreme work of art. What Ozu did, today's cinema doesn't anymore: take time. A classic in his films are the so-called pillow shots: images that offer the viewer the ability to better absorb the content of the story.
Ozu is a classic director, but also an outsider. He rarely shows close-ups, he likes long shots that are static and puts his camera 90 centimeters above the ground so it seems as if you're in a theater. That may seem boring, but Ozu is a master at creating masterful compositions and so each frame feels almost like a cinematic painting of a genius. Of course Tokyo Story is primarily stuff for cinephiles, but it is more than that, simply because Ozu likes to tell stories that are true to life. Our western society is perhaps miles away from the Japanese, still every elderly couple experiences that universal feeling when the time comes that it is redundant. The children are happy to know that the old Shukishi (Chishu Ryu) and Tomi (Chieko Higashiyama) are still alive, but when the couple travels from the countryside to Tokyo to see its children, there is hardly time for them. The children see their old parents more as an obstacle in their everyday lives. It is only when death occurs that people know what they are missing.
Ozu made a film of 130 minutes, and yet it is never tedious (at least not if you can appreciate the cinematic beauty), because generational conflicts occur everywhere. Tokyo Story is generally regarded as one of the most accessible films by Ozu and provided with some good will, you can even see a Hollywood scenario in it, but luckily enough it never looks as such. Maybe Mark Cousins is right when he states that Yasujiro Ozu is one of the greatest filmmakers in cinema history.
Didier BECU
27/07/2015
---
Dit jaar zou de Japanner Yasujirô Ozu 110 zijn geworden. Om deze verjaardag te vieren organiseert het Amsterdamse EYE een retrospectieve en worden ook heel wat van zijn werken vertoond die onlangs zijn gerestaureerd en die in samenwerking met Lumière later dit jaar op dvd zullen verschijnen. De eerste in het rijtje is Tôkyô Monogatari, of indien je de Engelse titel prefereert: Tokyo Story. Deze film uit 1953 wordt door menig critici als een ultiem kunstwerk beschouwd en over iedere seconde van de film zijn er tientallen bladzijden geschreven. Wat Ozu deed is wat de cinema van vandaag niet doet: tijd nemen voor de beelden. Klassiek in zijn films zijn de zogezegde pillow shots: beelden die de kijker de mogelijkheid bieden om de inhoud van het verhaal beter te absorberen. Inderdaad, leg dat maar eens uit aan de Avengers-generatie van vandaag!
De regie van Ozu kan bijna niet klassieker, ook al is hij een buitenbeentje. Deze Japanse regisseur toont zelden of nooit close-ups, maar filmt alles statisch met lange opnames en dit 90 centimeter boven de grond zodat het net lijkt alsof je naar een theaterstuk aan het kijken bent. Dat lijkt misschien saai, maar Ozu is een meester in het scheppen van meesterlijke composities en zo wordt ieder beeldje bijna een cinematografisch schilderij van een genie. Natuurlijk is Tokyo Story in de eerste plaats voer voor cinefielen, toch is het meer dan dat, omdat Ozu graag verhalen vertelt die uit het leven zijn gegrepen. Onze Westerse maatschappij staat misschien mijlenver af van de Japanse, maar ieder ouder echtpaar ervaart het universele gevoel als het ogenblik aanbreekt dat zij overbodig zijn geworden. De kinderen zijn blij dat de oude Shukishi (Chishû Ryû) en Tomi (Chieko Higashiyama) nog in leven zijn, maar als het echtpaar van het platteland naar het verre Tokyo afreist om hun kinderen te zien, blijkt dat er nauwelijks tijd voor ze is. De kinderen zien de oudjes als een last, een hindernis in hun dagelijkse leven. Het is pas als de dood intreedt dat men weet wat men mist.
Ozu doet daar 130 minuten over, en toch is het nooit langdradig (ten minste niet als je de cinefiele schoonheid ervan kan appreciëren) omdat generatieconflicten zich overal voordoen. Tokyo Story wordt doorgaans als de meest toegankelijke film van Ozu beschouwd en mits wat goede wil zie je er zo een gedroomd Hollywoodscenario in, maar dat is het gelukkig nooit geworden. Misschien heeft filmkenner Mark Cousins toch nog gelijk als hij Yasujirô Ozu als de grootste cineast uit de filmgeschiedenis ziet.
Tokyo Story is cinematografische pracht van een genie. Traag, doordringend en vooral pakkend. Gewoon zo'n titel die zijn plaats in de geschiedenis meer dan verdient!
Didier BECU
27/07/2015
---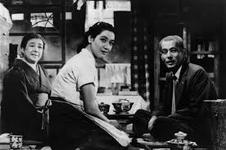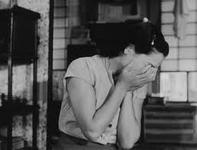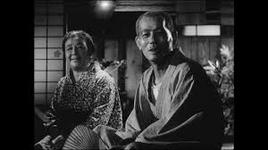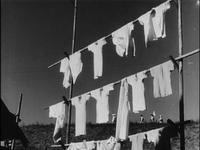 ---