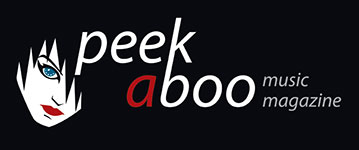 like this cd review
---
YEASAYER
Amen & Goodbye
Music
•
CD
Indie
•
Synth Pop / Electro Pop
[90/100]

Mute
09/12/2016, Wim GUILLEMYN
---
An album titled Amen & Goodbye, it sounds like the announcement of the end of a band. Hopefully that's not the case. Indeed, it took a while before the new album was released. In 2012, when Fragrant World was released, the band announced that it was working on a new album. Eventually, it lasted another three years before Amen & Goodbye saw the light of day. Many know Yeasayer's music without realizing it. Compositions such as O.N.E. and Do not Come Close were used in games as Fifa and Grand Theft Auto.
But what about the album? It is a continuation of the previous one: a mix of indie and alternative rock. Slightly less dance influences and a lighter tone. The short opening track Daughters of Cain has Beach Boys influences. It is just a prelude to the next song I Am Chemistry. This track was a single and you hear (electro) pop and melancholy, with a children's choir in the bridge. Gorgeous!

It is characteristic for the rest of the material on this album. Everything is ingenious and clever. Sometimes it sounds simple, like for instance Silly Me, but the songs have more to offer than most mainstream pop songs. Everything is very well balanced: the layers, timbre, details...
Sometimes a song gets darker, like Half Asleep, which is defined as explicit on Spotify (probably because of the word fuck). Vera's singing is beautiful on this track. Divine Simulacrum floats between art and kitsch. Only Child Prodigy (an instrumental piece of one minute) seems a bit unnecessary. Also worth mentioning is Gerswin Whistle, which has a bit of a Kasabian feel.
This album is more pop than rock, but pop as Beck makes it: quality and slightly more alternative than what you usually hear on the radio. Also available in yellow and black vinyl.
Wim GUILLEMYN
09/12/2016
---
Je album Amen & Goodbye noemen, lijkt een beetje op het aangekondigd einde van je band. Hopelijk is dat niet zo. Het heeft trouwens wel even geduurd vooraleer het album tot stand kwam. In 2012 kwam Fragrant World uit en een jaar later kondigde de band z'n werkzaamheden aan een nieuw album aan. Het duurde uiteindelijk nog drie jaar vooraleer Amen & Goodbye op 1 april (geen aprilvis) het daglicht zag. Velen zullen Yeasayer kennen zonder dat ze het zelf beseffen. Composities zoals O.N.E. en Don't Come Close verschenen op games zoals Fifa en Grand Theft Auto.
Allemaal goed en wel, zal je zeggen, maar het album? Het ligt in het verlengde van de vorige: een mengeling van indie en alternatieve rock. Iets minder dance-invloeden en wat lichter van klankkleur. De korte binnenkomer Daughters of Cain heeft Beach Boys-invloeden. Het is niet meer dan een prelude voor de volgende song I Am Chemistry die haast naadloos aansluit. Deze track was al een single (terecht) en je hoort (electro)pop en melancholie, met een kinderkoor in de bridge. Het lijkt eerst wat speels, maar het is echt op zijn plaats en het zorgt voor een verbreding van de song. Prachtig! Hij is overigens kenmerkend voor de rest van het materiaal op dit album. Alles zit vernuftig en slim ineen. Soms klinkt het wat eenvoudig, zoals bijv.Silly Me, maar de songs hebben telkens meer te bieden dan de meeste reguliere popsongs. Alles lijkt heel goed afgewogen te zijn: de laagjes, de klankkleur, de details…
Soms klinkt een song wat donkerder, zoals Half Asleep dat op Spotify als explicit omschreven wordt (waarschijnlijk omdat het woord fuck erin voorkomt). Prachtige zang van Vera in deze track. Andere songs, zoals bijv. Divine Simulacrum, zitten op de dunne lijn tussen kunst en kitsch. Gelukkig blijven ze langs de goede kant van de lijn. Laatstgenoemde is zelfs een sterke song met fijn electrowerk. Alleen Child Prodigy (een instrumentaal stukje van een minuut) lijkt overbodig. Ook het vernoemen waard is Gerswin Whistle, dat een beetje een Kasabian-feel heeft.
Dit album is meer pop dan rock, maar dan pop zoals bijv. Beck die maakt: kwaliteit en iets alternatiever dan wat je meestal op de radio hoort. Een heel geslaagd album waarin veel te ontdekken is en waarvan we hopen dat de titel geen waarheid bevat. Ook verkrijgbaar op geel en zwart vinyl.
Wim GUILLEMYN
09/12/2016
---