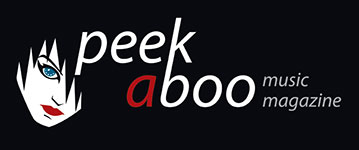 like this cd review
---
YELLOW6
No Memories, Only Photographes
Music
•
CD
Ambient
•
Drone
[85/100]

Silber Records
04/11/2015, William LIÉNARD
---
The American guitarist Jon Atwood uses the moniker Yellow6. No Memories, Only Photographes is his most recent release, for which, according to the press release, he was inspired by the passage of time. This leads to compositions in which he evokes a dreamy and at times romantic atmosphere with electric guitar and effects pedals, inviting the listener to introspection and self-reflection.
In Flaming June, a quiet guitar drone creates a fairytale atmosphere, complemented by some noise, while the sound pattern in Only Photographes is complemented with elongated and buzzing drones and the sound of bells. Seal Beach radiates a romantic atmosphere, with a hopping pace and short bell-like interventions, and The Fifth sounds more emphatic with a whining guitar intro, percussion and rumbling organ drones, again with a quietly rippling and dreamy atmosphere of good sounding guitars, reminiscent of Pink Floyd. Very nice. Return of the Saucers sounds more industrial with singing and whistling synths against a background of profitable percussion, gently throbbing drones and a nice electric guitar on top. More Photographes is a long string of warm and dreamy guitar drones, while Summer's Past is adorned with the darkest drones that we have heard so far, albeit with a peaceful and poetic atmosphere. No Memories begins with a Pink Floyd-like guitar and gets cautious drones as a companion: measured and elegant, dreamy and peaceful. Beat Them at Their Own Game is minimalist with a range of warm atmospheric guitar drones and Photographes on a Piano floats on a combination of gently humming drones and beautiful piano chords.
A quiet, restful and introspective collection of instrumental compositions in which careful guitar drones create a dreamlike and sometimes romantic atmosphere. Music for a quiet evening while the sun slowly sets.
Tracklist:
1 Flaming June
2 Only Photographes
3 Seal Beach
4 The Fifth
5 Return to the Saucers
6 More Photographes
7 Summer's Past
8 No Memories
9 Beat Them at Their Own Game
0 Photographes on the Piano
https://www.youtube.com/watch?v=PPw3m-Ncg5I
https://www.youtube.com/watch?v=pG9ENHe6PQY
William LIÉNARD
04/11/2015
---
De Amerikaanse gitarist Jon Atwood brengt z'n albums uit onder de schuilnaam Yellow6. No Memories, Only Photographes is zijn meest recente release, waarvoor hij zich volgens het persbericht liet inspireren door het verstrijken van de tijd. Dat leidt tot composities waarin hij met elektrische gitaar en effectpedalen een dromerige en bij momenten romantische sfeer oproept die uitnodigt tot introspectie en zelfbezinning.
In Flaming June creëert een rustige gitaardrone een sprookjesachtige sfeer, aangevuld met wat noise, terwijl het geluidspatroon in Only Photographes wordt aangevuld met langgerekte en zoemende drones en later het geluid van bellen, zonder dat de intimistische sfeer verbrokkelt. Seal Beach is romantische van sfeer, met een huppelend tempo en korte belachtige interventies, en The Fifth klinkt opnieuw iets nadrukkelijker met een jengelende gitaar voor de intro, slagwerk en galmende orgelachtige drones, rustig kabbelend en dromerig van sfeer, met nadien atmosferische gitaarinterventies die herinneringen aan Pink Floyd oproepen. Heel mooi.
Return of the Saucers klinkt meer industrieel met zingende en fluitende synths tegen een achtergrond van profijtelijk slagwerk, zacht ronkende drones en een goed klinkende elektrische gitaar bovenop. More Photographes is een lange sliert van warme en dromerige gitaardrones, terwijl Summer's Past wordt aangekleed met de donkerste drones die we tot nog toe gehoord hebben, zij het opnieuw rustig en poëtisch van sfeer. No Memories begint met een Pink Floyd-achtige gitaar, krijgt voorzichtige drones als metgezel: afgemeten en elegant, dromerig en gemoedelijk. Beat Them at Their Own Game is minimalistisch met een waaier van warme atmosferische gitaardrones en Photographes on a Piano drijft op een combinatie van zacht zoemende drones en prachtige pianoakkoorden.
Een rustige, rustgevende en introspectieve collectie instrumentale composities waarin voorzichtige gitaardrones een dromerige en soms romantische sfeer creëren. Muziek voor een rustige avond terwijl de zon langzaam ondergaat.
William LIÉNARD
04/11/2015
---
---