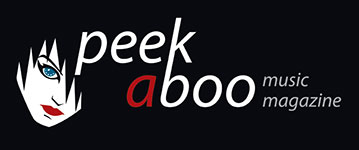 like this movie review
---
YOLANDE MOREAU
Henri
Movie
Arthouse
•
Drama
[80/100]

O' Brother Distribution
20/05/2014, Didier BECU
---
Life in the industrial part of Wallony isn't exactly fun. That's definitely an image we got from the various classic dramas that are made by the brothers Dardenne, and this view gets only stronger with the second movie by Yolande Moreau. The actress from Brussels was with her second movie in 2013 part of the Quinzaine des Réalisateurs in Cannes. Anyone who stands there and has the luck on his or her side can become a big player. Just ask Martin Scorsese or Werner Herzog! If Moreau will follow their league remains a question, but whatever the answer is, one thing is sure though: Henri impresses the viewer.


Henri (Pippo Delbono) and Rita Salvatore (the still handsome Lio) are running the local pub La Cantina. Out of a sudden Rita dies and Henri is left alone. He's going through a difficult time. Not only does he like the bottle, he also can't manage running alone the pub. Henri's daughter Laetitia has found a solution: hiring a "white butterfly" (that's a mentally handicapped person). According to Laetitia (Gwen Berrou) they're cheap and they know how to work! Rosette (Miss Ming) gets the job. An ideal choice as the young woman is tired of sitting the whole day in the institution. Just like every other woman she's dreaming of a happy life with a man. And yes, your guess is right....Rosette falls in love with the man.


Yolande Moreau who is in the first place known as an actress (Sans Toit ni Loi, Le Fabuleux Destin d'Amélie Poulain, Dans la Maison and Séraphine) didn't choose the easiest subject for her second film. Is it allowed that a man who is addicted to alcohol starts a relationship with a younger woman who is mentally handicapped? It's indeed the sort of question that is perfect fodder for those who want to condemn the man. They will accuse him of taking profit from the situation, but is that really so? Has the society the right to judge a love like this one? What's the alternative anyway? A man who is lost in solitude and a woman who can no longer bear her stay in the institution?


Moreau hasn't chosen the most original way (as the spirit of the Dardenne-brothers is never far away), but certainly the best one. By making her drama in such a realistic way, it's like the viewer is sucked in the process that's going on: is this love justified or not? The performances are excellent too. In the Dutch part of Belgium, this movie didn't get the attention it deserved to have and just another proof that French film making definitely needs its coverage over here. For us, it's all clear: this movie gets the maximum of points. Something to discover!


Henri is out on both DVD and Blu-ray on O' Brother Distribution.
Didier BECU
20/05/2014
---
Dat het leven in de Waalse Borinage niet bepaald een pretje is, zagen we ondertussen al in talrijke Dardenne-klassiekers, maar Yolande Moreau doet daar met Henri zo waar nog een schepje bovenop. Met haar tweede film was de Brusselse vorig jaar genomineerd met een plaats in de befaamde Quinzaine des Réalisateurs in Cannes. Wie daar staat en het geluk aan zijn zijde heeft, kan groot worden. Vraag het maar aan Martin Scorsese of Werner Herzog! Of het met haar ook zo'n vaart zal lopen is de vraag, desalniettemin heeft de regisseuse met Henri een film gemaakt die diepe indruk nalaat. Maar neen, vrolijker word je er niet van.


Henri (Pippo Delbono) en Rita Salvatore (een nog steeds knappe Lio) baten al ettelijke jaren de buurtcafé La Cantina uit. Geheel onverwacht sterft Rita aan een hersenbloeding en blijft de ontredderde Henri alleen achter. Hij kan het leven nauwelijks de baas. Rita zorgde voor alles, het enige waar hij zich zorgen moest om maken waren zijn duiven. Er moet echter brood op de plank komen en het café moet verder blijven draaien. Henris dochter stelt hem voor om een "witte vlinder" (een verstandelijk gehandicapte) in dienst te nemen. Ze zijn goedkoop en kunnen zelfs nog werken ook, aldus Laetitia (Gwen Berrou). De keuze valt op Rosette (Miss Ming). Een ideale keuze, want de jonge dame is totaal uitgekeken op de muren van de psychiatrische instelling en droomt ervan om net zoals iedere vrouw verliefd te worden op een man. En jawel, Rosette raakt verliefd op de drankzuchtige, naïeve maar eerlijke Henri.



Yolande Moreau die vooral bekend is als actrice (Sans Toit Ni Loi, Le Fabuleux Destin d'Amélie Poulain, Dans la Maison en Séraphine) koos voor haar tweede film zeker geen gemakkelijk onderwerp. Een man die aan de fles zit en zijn troost zoekt bij een verstandelijk gehandicapte vrouw roept immers vragen op. Moraalridders zullen de oudere man zonder pardon aan het kruis nagelen. Profiteren van de omstandigheden, weet je wel! Maar Moreau doet net het omgekeerde. Zij schetst het portret van twee eenzame zielen die op zoek zijn naar slechts één ding: geluk. Het is dan ook een moeilijk te beantwoorden vraag of de maatschappij door zijn wetten wel het recht heeft om deze mensen hun liefde te ontzeggen. Het idee doet wel menig kijker kokhalzen, maar wat is het alternatief? Een man die vergaat van eenzaamheid en een jonge vrouw die de opsluiting in een inrichting moe is.


Moreau koos misschien wel geen originele weg (de broertjes Dardenne blijven steeds in je hoofd rondzweven), wel de goede! Door haar drama zo realistisch te maken sleurt zij de kijker mee in het proces of deze liefde mag bestaan of niet? Ook de vertolkingen zijn meer dan uitmuntend. In Vlaanderen ging deze film vrijwel onopgemerkt in de bioscoopzalen voorbij en dat is nog maar eens een bewijs dat Waalse (of zelfs Franse) cinema een grotere ruggensteun verdient. Van ons hebben ze, zeker met films als deze, de volle punten.


Henri is uit op zowel dvd en Blu-ray en dit via O' Brother Distribution.
Didier BECU
20/05/2014
---
---