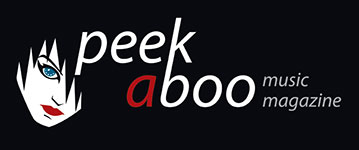 like this movie review
---
YVAN ATTAL
Do not disturb
Movie
Comedy
[69/100]

Filmfreaks
29/12/2013, Didier BECU
---
Yvan Attal will probably be forever remembered as the lucky guy who could marry Charlotte Gainsbourg, but he still is a director and an actor as well. Ten years ago he already directed a movie with his wife (Ma Femme Est Une Actrice), and in this remake from the 2009 movie Humpday by Lynn Shelton he once again gets the help from Charlotte. Even if the French actress plays a small role, it looks like the movie certainly can use her presence as Do Not Disturb doesn't bore one minute, but a masterpiece it ain't.
Despite all this, the subject is perfect to score a French hit. The two friends Ben (Yvan Attal) and Jeff (François Cluzet) are already in their 40's. Through the years they lost contact with each other. When out of the blue Jeff is knocking on Bens door, it doesn't take that long before the two pick up their old friendship. It soon is clear that some things have changed. Ben has become a wallflower who's obeying the commands of his wife Anna (Laetitia Casta). Jeff is still the party animal he used to be. During a night out Jeff proposes Ben to take part of the Humpfestival in Seattle, this is a filmfestival at where they show artistic porn movies. As the idea has to be original, Jeff and Ben who play the role themselves will perform two hetero guys who want to have for the first time sex with men. When Bens spouse discover their plans, she's not amused by it.
Do Not Disturb is a mixture from the typical French boulevard comedy and arthouse. You can compare it with the nice Huppert-hit Mon Pire Cauchemar. Good performances, but a dumb story. At least Attal has avoid to come up with a disaster like say, La Cage Aux Folles. The real problem is that you might be amused by it, but as soon it's over you won't remember a sole thing from it. Well, except that one glorious moment when Charlotte Gainsbourg is wearing a dildo around her waist!
Do Not Disturb is now out on DVD. In the Benelux it's released on Filmfreaks.
Didier BECU
29/12/2013
---
Yvan Attal zal wellicht het meest bekend blijven wegens het feit dat hij de geluksvogel is die de hand van Charlotte Gainsbourg heeft kunnen krijgen. Een mens zou daardoor inderdaad wel eens kunnen vergeten dat hijzelf ook nog acteur en regisseur is. Zo'n tien jaar geleden regisseerde hij al een film met zijn echtgenote in de hoofdrol (Ma Femme Est Une Actrice), en ook voor deze remake van Humpday van Lynn Shelton riep hij opnieuw de hulp in van Charlotte. Ook al speelt de Française een klein (maar zeer opmerkelijk!) rolletje in deze komedie, kan Do Not Disturb haar aanwezigheid best gebruiken. De film verveelt geen seconde, van een meesterwerk kun je evenwel niet spreken.
Nochtans is het domme onderwerp ideaal om er toch nog een geslaagde Franse komedie van te maken. De twee vrienden Ben (Yvan Attal) en Jeff (François Cluzet) zijn ondertussen al in de veertig en zijn elkaar in de loop van de jaren een beetje kwijtgespeeld. Als op een nacht Jeff plots onverwachts bij Ben aanklopt, duurt het niet lang vooraleer de twee elkaar terugvinden. Ben is ondertussen wel een muurbloempje geworden die zonder pinken naar de wetten van vrouwtje Anna (Laetitia Casta) luistert. Jeff heeft zijn uitzinnig kunstenaarsbestaan nog lang niet opgegeven. Tijdens een avondje stappen stelt Jeff Ben voor om deel te nemen aan het Humpfestival, dat is een filmfestival waar artistieke pornofilms worden vertoond. Het idee moet wel zo origineel mogelijk zijn. Jeff en Ben willen zelf de hoofdrol spelen en vertolken twee hetero's die voor het eerst de mannenliefde willen bedrijven. Bens echtgenote is helemaal niet opgezet met dat plan.
Do Not Disturb eet van twee walletjes tegelijk, want je zou de film best als een boulevardkomedie met een arthouselaagje kunnen omschrijven. Een beetje als de Huppert-hit Mon Pire Cauchemar dus. De vertolkingen vallen best mee, met natuurlijk (hoe kan het ook anders!) Charlotte Gainsbourg in eerste positie. Gelukkig verlaagt Attal zich nooit tot de onderbroekenhumor van La Cage Aux Folles. Neen, Do Not Disturb glijdt anderhalf uur aan je ogen voorbij. Achteraf hou je er wel een fijn gevoel aan over, maar een dag nadien ben je alles vergeten. Behalve dat ene beeld met Charlotte Gainsbourg die om haar middel een dildo heeft bengelen natuurlijk!
Do Not Disturb is uit op dvd op Filmfreaks.
Didier BECU
29/12/2013
---
---