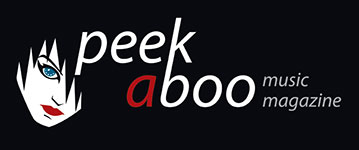 like this article review
---
YVES SCHELPE (PSY'AVIAH)
Ten Albums That Changed My Life
Article
10/12/2016, Didier BECU
---
Recently, Psy'Aviah released its newest album Seven Sorrows, Seven Stars, which was rewarded with 89 out of 100 on our pages. Time to ask brainchild Yves Schelpe which ten albums changed his life...
1. PRAGA KHAN – Mutant Funk
At the time the record came out, I was about 16, and I was listening to a lot of trance music and popular dance music from that time, as well as some popular rock stuff. Nothing really connected, until I saw Praga Khan performing The Power Of The Flower at the TMF Showcase at the then mega-dancing Zillion. It was an eye and ear opener for me. What fascinated me – and still does to this day – is the sound of the whole album, cohesive, but mixing different genres and having a rock attitude towards dance music. It changed my life, as from that point on I wanted to make music.
2. MOBY – Animal Rights
I'm cheating a bit here, as I just wanted to list all the Moby albums, because his entire ouevre shows that it doesn't matter how you look, what you do, what genre you play, as long as you stay true and make music from the heart. I did chose Animal Rights because it was released at a point whennhe was relatively popular with Go and Next Is The E in the rave scene – then to release an album that was heavily influenced by rock/electro was a big shock to everyone – and it flopped in a way. Yet in some countries, as in Belgium, it was a success. And for me, apart from the great songs, the album is a reference point due to being innovative and exploring new genres, not standing still. Also doing your own thing, making the music you want to make.
3. ROYKSOPP & ROBYN – Do It Again
An EP actually, I followed both Röyksopp and Robyn separately for a long time – and always liked what they did. But every time they release a collaboration, something magical happens. My favourite track on that EP (which was released in a remixed version called The Inevitable End Version later on) is called Monument. It's difficult do describe, but it's both the atmosphere Röyksopp creates here and Robyn's glommy/sad vocals, plus the excellent production work.
4. UNDERWORLD – Everything, Everything (Live)
Difficult to pick an album by Underworld, as they all have some nice tracks. I decided to make it easy and pick this excellent live album, which captures the experience you have when they play live. It also contains landmark tracks like the (in)famous Born Slippy, Push Upstairs, Juanita mixed in with Kiteless and of course Rez/Cowgirl with that awesome synth line of Cowgirl. I played this album over and over and over… And to this day It doesn't bore me at all.
5. DELERIUM – Poem
As for many, this and the previous album marked a change of direction to a more commercial sound for the Delerium project. I discovered that electronic music could be so much more with all sorts of influences, and most of all, downtempo and ambient influences and great songwriting and lyrics with emotion. Landmark songs everyone will know (and I'm not talking about the dance remixes of those tracks) are Terra Firma, Innocente, Underwater and Aria. It's too difficult to choose, from start to end this album, each track, holds my attention – with so much detail and so much guest vocals that really match the sound and emotion of a track.
6. THE CRYSTAL METHOD – Legion Of Boom
One of the better bands in the big beat and breakbeat genre for me, at least on this album. Songs like True Grit, Realizer, Acetone, Weapons of Mass Distortion and Starting Over have such interesting synth sounds, little riffs or melodies, danceable, and defining their own sound in the "breakbeat"/"big beat" genre. Apart from me liking The Prodigy and Fatboy Slim a lot for their excellent tunes in that genre, I feel this album has had more influence on me, and I do spin it a lot more.
7. LUNASCAPE – Innerside
It was not my first introduction to triphop, but it was an album that caught my attention and kept me interested from the first track to the last. Is it because of Kyoko Baertsoen's vocals, or is it because of the songwriting and the excellent production? Probably both – there isn't a track on this album that bores me, it has this defined sound, with strings, trip hop vs poprock drums and great electronic elements, from pads to arpeggio synth squeels and great songwriting.
8. AYRIA – Flicker
Not a single where I feel tempted to press the skip button, but an excellent journey through EBM, heavier synthpop and a nice blend of genres. All songs have a choice of sounds, as well as lyrics that have true meaning, making it an outstanding work for me. It was also an eye opener for what you could do with electronic music and more classical songwriting. Jennifer (Ayria) has really showed me that in order to be a songwriter, you don't need a guitar and a microphone – you can do it with electronica as well.
9. TOVE LO - Queen Of The Clouds
I don't know what it is that attracts me to her music… It's her sweet, but sometimes dirty voice, the songwriting and the excellent production – a blend with traditional so-called kind to the ear pop instruments and more rough bassline synths. It's a very recent album, and yet, it has had an impact on me, as for a long time I was searching for music that touched me or created a spark again. This one did it for me, both in terms of lyrics, vocal sound and songwriting/production of the songs.
10. SOULWAX – Much Against Everyone's Advice
I know my selection lacks rock. I do like a lot of rock music, but generally, electronic music speaks to me more. Yet Soulwax (and Weezer and Millionaire) is an exception to that rule. I love the production, songwriting, dirty sounds and general attitude towards rock music. It doesn't have to be all traditional instruments or fit into a certain category. As with many albums in this list, there isn't a single song I skip on this album, but stand-outs for me are Flying Without Wings due to the guitar parts, vocal melody and the raw bass line that slowly comes in and builds up; My Cruel Joke because of... too difficult to explain, listen and you'll know why; Funny because of the contrasts, atmosphere, build up and an awesome raw, dark and distorted moogy synth solo. But again, the whole album is a gem.
Didier BECU
10/12/2016
---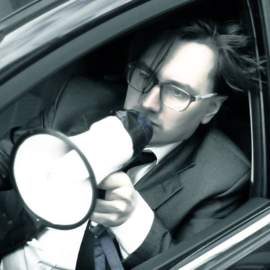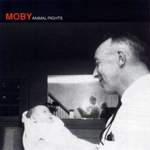 ---