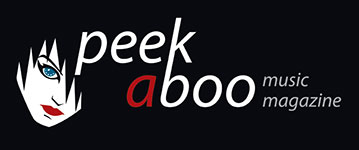 like this movie review
---
ZAK HILDITCH
These Final Hours
Movie
Drama
•
Science Fiction
[75/100]

Imagine Films
08/05/2015, Didier BECU
---
Those who follow the film news day in day out are certainly aware of the fact that These Final Hours by Zak Hilditch is becoming a quite important contemporary cult film. Sadly enough the movie wasn't in our theatres, but was nonetheless spotted on festivals like Cannes and Ghent. For those who weren't there, you can convince yourself because the release on Imagine is now available on both DVD and Blu-ray.
The title says it all, the earth is running on its final hours. We don't notice a thing, but an emotionless radio voice informs us that a meteorite has clashed with the earth and that both America and Europe are lost. Australia has still some hours left before the armaggedon starts there as well. Every citizen of Perth is spending his last hours on his own way. Some are starting to rob, others rape everything they encounter, while some hang themselves on the street lamps. Whether those people are tough, idiot or just scared, they all have one thing in common: they are all thrilling on their knees for what is coming their way. James (Nathan Phillips) is scared too. His girlfriend has just revealed that she's pregnant, but it doesn't seem like James will spend the next 90 minutes at her side. He grabs a bottle of liquor, gets into his orange sports car and heads to the centre of town. The scenes he sees there are probably not even listed in the Bible. Out of the blue James takes care of the young girl Rose (Angourie Rice), who has been kidnapped by paedophiles.
If you think that These Final Hours will be just one of those many zombie movies, then you better not start this trip. There are some violent scenes, but this movie is dominated by a doomy atmosphere and black humour. Agreed, some horror fans who only want to see blood on their screen will probably be disappointed, but in general you can say that Hilditch did a very fine job. Most actors are rather unknown. If you're a fan of the adventure series Arrow, then you might have noticed Jessica De Gouw, while Nathan Phillips once starred in the quite ridiculous Samuel L. Jackson-vehicle Snakes On A Plane. Indeed not the type of title to put on your CV if you want to impress someone. But, the whole cast does a more than fine job. Yes, you're right, we are indeed quite impressed. Let's hope that this apocalyptic trip was only meant for fun!
Didier BECU
08/05/2015
---
Wie dag in dag uit het filmnieuws op de voet volgt weet wellicht dat These Final Hours van Zak Hilditch aardig op weg is om uit te groeien tot een cultfilm zonder weerga. Dat begrepen ook de uitbaters van de grotere Belgische bioscoopcomplexen die deze horrorfilm (die er eigenlijk geen is) minstens één dag tussen de Avengers en supersnelle wagens op hun affiche hebben geplaatst. Dat kon bijna niet anders, want na een opmerkelijke beurt tijdens de filmfestivals van zowel Cannes als Gent, is het duidelijk dat deze film meer is dan zomaar opnieuw een apocalyptische vertelling.
De titel van deze film moet je zeer letterlijk nemen, want de aarde blijft nog maar een paar uur draaien. We zien er wel niets van, maar een emotieloze radiostem brengt ons op de hoogte van het feit dat een meteoriet is ingeslagen en daardoor zowel Amerika als Europa van de kaart zijn geveegd. Australië, waar alles zich afspeelt, heeft nog enkele uren te gaan alvorens het hetzelfde trieste lot zal ondergaan. Zowat iedere inwoner van Perth bedenkt zijn eigen methode om zijn laatste uren op onze planeet door te brengen. Je hebt er die aan het plunderen slaan, er zijn individuen die alles verkrachten wat ze tegenkomen en dan heb je weer anderen die het lot niet afwachten en zich aan een lantaarnpaal verhangen. Of ze nu stoer, idioot of bang zijn, iedereen staat te trillen van angst. James (Nathan Phillips) is ook bang. Zijn vriendin heeft hem net verteld dat ze zwanger is, maar het ziet er niet naar uit dat hij de komende 90 minuten aan haar zij zal doorbrengen. Hij grijpt naar de fles, stapt in zijn knaloranje sportwagen en rijdt richting stad. De taferelen die hij daar aantreft staan wellicht zelfs niet in de Bijbel vermeld. Geheel onverwachts bekommert James zich om het kindje Rose (Angourie Rice) die hij uit de klauwen van enkele op hol geslagen pedofielen weet te redden.
Mocht je hopen dat These Final Hours op een zoveelste zombiefilm vol geweld zal uitdraaien, begin je maar beter niet aan deze vreemde angstaanjagende filmtrip. Er zijn wel heel wat scènes met buitenzinnig geweld, toch primeert de doemsfeer en de krankzinnige (soms gitzwarte) humor. Dat zal misschien wel als gevolg hebben dat horrorfans die alleen maar bloed op de beeldbuis willen vroegtijdig afhaken, voor de rest werkt deze aanpak meer voor- dan nadelig. De meeste acteurs zijn vrij onbekend. Als je een fan bent van de avonturenserie Arrow zal je misschien Jessica De Gouw al hebben opgemerkt, terwijl Nathan Phillips ooit nog in het belachelijke Samuel L. Jackson-vehikel Snakes On A Plane te zien was. Niet echt dingen om een cv op te fleuren, maar de knappe vertolkingen in deze kleine Australische productie maken veel goed. Je merkt het, we zijn echt wel onder de indruk van deze apocalyptische rit. Nu maar hopen dat het allemaal om te lachen was!
Cinefielen zullen wellicht tevreden zijn met het feit dat het Belgische filmhuis Imagine dat steeds een evenwicht zoekt tussen arthouse en entertainment vanaf nu ook Blu-rays uitbrengt. These Final Hours is één van de eerste. Het is een moeilijke opgave om de kwaliteit te beoordelen. Niet dat er technisch iets niet in orde is, maar gewoon omdat Zak Hilditch opzettelijk voor een geel kleurenpalet koos waarin vale (vaak lelijke) kleuren overheersen. Dat heeft hij natuurlijk gedaan om de apocalyptische sfeer extra te benadrukken en hij is daar zelfs vrij goed in geslaagd, maar of je Blu-rayspeler daar gelukkiger van wordt is dan weer een heel andere kwestie. Maar goed, we beoordelen films in de eerste plaats op hun cinefiele meerwaarde en op dat vlak zit je met deze laatste uren op de aardbol op rozen. Het geluid is standaard met goed verstaanbare dialogen, weinig special effects, maar wel een overweldigende score van Cornel Wilczek.
These Final Hours is een terechte festivalforiet die een ruim publiek kan aanspreken. Pure arthousefans zullen wild zijn van de desolate (cinematografisch prachtige) sfeer, terwijl horrorfans eveneens een kluif zullen hebben aan deze apocalyptische mokerslag.
Didier BECU
08/05/2015
---
---