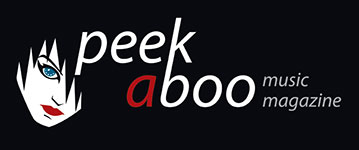 like this article review
---
ZOE ZANIAS (KELUAR)
Ten Albums That Changed My Life
Article
15/12/2015, Didier BECU
---
Peek-A-Boo is glad that Zoé Zanias (once the front woman of Linea Aspera, and now in Keluar) wanted to dig in her past. Zoé went deep and came up with the ten records that changed her life.
1.HTRK – Marry Me Tonight
"We could make it if I met you in a different headspace"
I first heard this and saw them play live in the early days of Linea Aspera, so their influence on my musical output was pretty immediate. The whole album feels like an apathetic K-hole of underground party life all wrapped up in a cold and grinding pulse; something my 21 year-old self living in London could relate to quite well. Even now in Berlin it hits very close to home; the perfect comedown album for the dead of winter, with the stand-out track 'Fascinator' continuing to repeatedly describe my every romantic encounter.

2. FEVER RAY – Fever Ray
"No tomorrow, let us stop here. We did some great things, didn't we?"
There aren't many albums I've listened to more. Again, it's one I discovered in the early days of Linea Aspera, so it takes me back to new and exciting times in my musical development. It was really an introduction to how atmospheres can be built with simplicity. It's exotic and dripping with a strange nostalgia, longing and innocence, and it's probably what I'd choose to listen to if I'm ever fortunate enough to die in a situation that allows me that choice.
3. DEAD CAN DANCE – Dead Can Dance
"All my senses rebel"
I could have written an entire 'Top 10' list consisting only of Dead Can Dance albums, so here's the self-titled which is the one I always recommend to those who haven't heard them before. The ways they've influenced me run deeper than music, to some borderline-spiritual level that's almost impossible to describe without sounding loopy. Both Brendan Perry and Lisa Gerrard possess voices with an inherent ability to bring tears to my eyes, but Gerrard in particular represents to me the ultimate goal in vocal accomplishment. She transcends her humanity and rises into something far purer and more powerful, without even the need for language to understand what she means. It's the ultimate communication.
4. CURRENT 93 – Island
"And if the universe should decide to stop… what then?"
I was 15, alone in my bedroom in the midst of my first and most powerful psilocybin experience, when 'Island' began to play and the many-layered whispers of David Tibet crept from my speakers in a synaesthetic glow of ghostly horses heads. It was the very first time my young mind was exposed to that raw and simultaneous agony and ecstasy that psychedelics can induce, creating a feedback loop of crying and laughter that never seemed to end, until it did. My life and worldview were never the same after that, and this album has continued to inspire ever since.
5. TOOL – Lateralus
"I'm reaching for the random or whatever will bewilder me"
I listened to this a lot as a teenager, but never truly appreciated it until I became familiar with psychedelics. It was then that tracks like Parabola and Lateralus became soundtracks-in-hindsight to what I'd experienced. Maynard James Keenan is another vocalist to whom I look with great admiration, both in the use of his voice and his way with language. He keeps the meter perfect, sometimes even in line with something as specific as the Fibonacci sequence, without the sentences losing any of their strength. Not enough lyricists do this.
6. PROFLIGATE– Finding the Floor
"Stop shaking: extend the self"
I only discovered Profligate this year, the day this album dropped. I was instantly blown away. It's so raw and relentless and totally unique. Like all the best music, it truly feels like it was made with no self-conscious goal in mind, just pure creativity that gains further depth with every listen. It provided immediate inspiration for my own production, which is a new, exciting and terrifying world for me as I step outside my comfort zone of vocals. And for when I'm playing other people's music at parties, tracks like Can't Stop Shaking and Girl Full of Joy convey just the kind of dancefloor chaos I seek to promote.
7. MILLIMETRIC – Expériences Modernes
Ryan (of Linea Aspera) gave me this. I wasn't so familiar with EBM or electro at the time, and this record instantly introduced me to some of the best in existence. It provides an overwhelming selection of tracks to get any dingy underground basement dancefloor moving – barely a FLEISCH party has passed without one of these making it into my setlist. And its collaborative tracks featuring the likes of Beta Evers and the Hacker opened further doors to similarly strange lands.
8. COIL– The Ape of Naples
"And then I swallowed the one you bury"
Picking just one Coil album was hard, but 'The Ape of Naples' was one of the first to reach my ears while I was in a state of altered consciousness, and its ability to transport the listener to an exotic and alternate universe was therefore immediately obvious. Coil has come to occupy a deeply precious space in my repertoire of musical influence for reasons I find difficult to articulate, because the way their music speaks to me has something to do with the ineffable aspects of the psychedelic experience, the part that lays bare the secrets of the universe that our puny ape brains can't even come close to comprehend, the part that makes you shudder under the weight of its emptiness…. No, language simply can't properly explain Balance and Christopherson's shamanic hold over me, but it remains incredibly inspirational, psychologically fascinating and ultimately so strangely comforting. It almost feels religious, and I guess that's a testament to their powerful charisma.
9. MARTIN DUPONT – Hot Paradox
"I'd rather wear my life inside out"
I guess I'd be lying if I said that coldwave wasn't the genre that changed it all for me, and my proper introduction to it was through Martin Dupont. It was so very French, managing to remain sophisticated while sampling the sounds of elephants, but still catchy enough to hold my short attention span. It's pop that goes against the grain in a very interesting way, and this record contains the only song I'd ever seriously considered playing a cover of.
10. AFI – Sing the Sorrow
"Bathed in your radiance, I melt"
It's incredibly uncool, isn't it? Or maybe I'm betraying my youth here, because when this album came out in 2003, I was still young enough to be seduced by a band's penchant for eyeliner – though my love proved to be for so much more than the image. This is the album that taught me to write my lyrics as poetry, to dig deep for metaphors for my struggles, tell stories with vivid imagery, and to consult a thesaurus in the construction of every track. The whole album is so self-indulgent, melodramatic and terribly emotional, and naturally provided the fastest route to transcendence for my adolescent brain at the height of its angst and turmoil. It left a deep and inerasable mark on me. I realised recently that despite having not listened to AFI for nearly a decade, the influence Davey Havok had on my vocal, lyrical and performance style has been perhaps greater than any other. It becomes particularly apparent during those moments on stage when my singing voice bleeds into a scream.
Didier BECU
15/12/2015
---
Peek-A-Boo is meer dan blij dat Zoé Zanias (vroeger bij Linea Aspera, en nu bij Keluar) in haar verleden wilde graven. Zoé ging diep en haalde de tien platen boven die haar leven hebben beïnvloed.
1.HTRK - Marry Me Tonight
"We could make it if I met you in a different headspace"
Ik hoorde en zag HTRK voor het eerst in de begindagen van Linea Aspera, en dus hadden ze onmiddellijk een invloed op mijn muziek. Het hele album voelt aan als een apathische ketamine-ervaring die je hebt tijdens één of ander obscuur feestje. Toen ik 21 jaar oud was en nog in Londen woonde, kon ik me daar heel goed mee associëren. Ook nu nog, in Berlijn, raakt het me nog steeds. Het is een ideaal album als je wil crashen tijdens de kille winterdagen, met als uitschieter Fascinator dat maar steeds iedere romantische ontmoeting blijft herhalen.
2. FEVER RAY – Fever Ray
"No tomorrow, let us stop here. We did some great things, didn't we?"
Er zijn niet veel albums waar ik zo veel naar heb geluisterd als dit. Het is opnieuw eentje dat ik tijdens de begindagen van Linea Aspera ontdekte, dus voert deze plaat me terug naar nieuwe en spannende momenten uit mijn muzikale ontwikkeling. Voor mij was Fever Ray echt een soort van inleiding, ik ontdekte dat er met zo veel eenvoud toch zo'n atmosfeer kon worden gebouwd. Het is exotisch, maar met een vreemde nostalgie, het is het verlangen en de onschuld. Waarschijnlijk is het de plaat die ik zou kiezen mocht ik ooit sterven, ten minste als ik in een situatie terechtkom waarin ik nog de mogelijkheid heb om nog één keer een plaat te beluisteren.
3. DEAD CAN DANCE – Dead Can Dance
"All my senses rebel"
Eigenlijk zou heel mijn top 10 uit Dead Can Dance-albums kunnen bestaan, maar ik koos uiteindelijk hun debuut dat ik iedereen aanbeveel die het nog niet heeft gehoord. De manier waarop zij me hebben beïnvloed gaat dieper dan alleen maar de muziek, het is een spiritueel niveau dat je bijna onmogelijk kan beschrijven zonder dat het geschift klinkt. Zowel Brendan Perry als Lisa Gerrard kunnen met hun stem tranen in mijn ogen brengen, vooral Gerrard is voor mij het ultieme doel als we het over vocale prestatie hebben. Ze overstijgt haar menselijkheid en stijgt naar iets veel zuiverder en krachtiger, zonder dat we eigenlijk weten wat ze wil zeggen. Dit is de ultieme communicatie.
4. CURRENT 93 – Island
"And if the universe should decide to stop… what then?"
Ik was 15, zat alleen in mijn slaapkamer en in het midden van één van mijn eerste (en meest krachtige) ervaringen met psilocybine, begon Island te spelen. Het gefluister van David Tibet kroop uit mijn luidsprekers als een synesthesie van spookachtige paardenkoppen. Het was de eerste keer dat mijn jonge geest werd blootgesteld aan de rauwe pijn, met gelijktijdige extase die genotsmiddelen kunnen veroorzaken. Het was een terugkoppeling die bestaat uit huilen en lachen en nooit lijkt te stoppen, tot op het moment dat ze dat wel deed. Mijn leven en wereldbeeld waren nadien nooit meer hetzelfde. Dit album is sindsdien een inspiratie geworden.
5. TOOL – Lateralus
"I'm reaching for the random or whatever will bewilder me"
Als tiener heb ik veel naar deze plaat geluisterd, maar ik heb die nooit echt gewaardeerd totdat ik de wereld van de psychedelische drugs leerde kennen. Plotseling werden nummers als Parabola en Lateralus soundtracks van ervaringen die ik zelf had meegemaakt. Maynard James Keenan is nog zo'n zanger waar ik met veel bewondering naar opkijk, zowel wat betreft het gebruik van zijn stem als zijn taalgebruik. Hij weet steeds hoe het moet, zelfs bij iets specifieks als de Fibonacci-reeks, en dat zonder dat de zinnen hun kracht verliezen. Er zijn te weinig tekstschrijvers zoals hij!
6. PROFLIGATE– Finding the Floor
"Stop shaking: extend the self"
Ik ontdekte Profligate pas dit jaar, net op de dag dat het album uitkwam. Ik werd meteen weggeblazen. Het is zo rauw, meedogenloos en volstrekt uniek. Net zoals bij alle goede muziek, voelt het alsof het werd gemaakt zonder dat men een doel in gedachten had, het is gewoon pure creativiteit die bij elke luisterbeurt een diepere betekenis krijgt. Het gaf me onmiddellijk inspiratie voor mijn eigen dingen. En dat is voor mij een nieuwe, spannende en zelfs angstaanjagende wereld omdat ik voor het eerst buiten de comfortzone van mijn eigen vocals stap. Als ik muziek speel op andermans feestjes, dan draai ik met plezier Can't Stop Shaking of Girl Full of Joy: kwestie van wat chaos op de dansvloer te veroorzaken!
7. MILLIMETRIC – Expériences Modernes
Ryan (van Linea Aspera) gaf me dit. Op dat moment was ik niet zo vertrouwd met EBM of elektro, maar met deze plaat kreeg ik meteen wel het beste. Deze cd zit boordevol tracks om een dansvloer in een groezelige ondergrondse kelder in beweging te krijgen. In iedere FLEISCH-show zat er dan ook een nummer in mijn setlist. En ook degenen die eraan meewerkten (Beta Evers en The Hacker) openden de deuren naar gelijksoortige vreemde oorden.
8. COIL– The Ape of Naples
"And then I swallowed the one you bury"
Zo maar één plaat van Coil uitpikken is verdraaid moeilijk, maar The Ape Of Napels was één van de eerste die ik hoorde toen mijn bewustzijn veranderde, het werd meteen duidelijk dat het de luisteraar naar een exotisch en alternatief universum bracht. Muzikaal had Coil een enorm grote invloed op mij voor redenen die ik moeilijk met woorden kan uitdrukken, omdat de manier waarop ze muziek maken ook iets met de psychedelische ervaring heeft te maken, het deel dat de geheimen van het universum blootlegt, iets wat onze nietige apenhersenen niet kunnen snappen, het deel dat je doet huiveren onder het gewicht van de leegte.... Neen, de sjamanistische greep van Balance en Christopherson kan ik niet uitleggen met taal, maar het blijft ongelooflijk inspirerend, psychologisch boeiend en vreemd genoeg ook geruststellend. Het voelt bijna religieus aan, en ik denk dat dit een bewijs is van hun krachtige uitstraling.
9. MARTIN DUPONT – Hot Paradox
"I'd rather wear my life inside out"
Ik zou liegen mocht ik zeggen dat coldwave me niet heeft veranderd, Martin Dupont was de ideale introductie. Het was allemaal erg Frans, het moest gesofistikeerd blijven ook al werden geluiden van olifanten als samples gebruikt, maar het was krachtig genoeg om mijn aandacht te prikkelen. Ik heb nooit covers willen doen, maar deze plaat bevat een nummer dat me deed twijfelen om het toch te doen.
10. AFI – Sing the Sorrow
"Bathed in your radiance, I melt"
Ik weet het, dit is totaal geen hippe keuze. Misschien vloeit het voort uit mijn jeugd, want deze plaat kwam in 2003 uit. In die periode was ik nog jong en kon ik verleid worden door een band met eyeliner. Maar toch, mijn liefde bleek meer te zijn dan alleen maar dat. Door dit album leerde ik van mijn teksten poëzie te maken, diep te graven naar metaforen voor mijn worstelingen, verhalen met levendige beelden vertellen, het raadplegen van een thesaurus bij het schrijven van ieder nummer. Het hele album is puur genot, maar het is ook melodramatisch en vreselijk emotioneel. Mijn hersenen hadden toen hun hoogtepunt van angst en onrust bereikt. Het album liet een diepe en onuitwisbare stempel na op mij. Ik realiseerde me onlangs nog dat ondanks het feit ik al tien jaar niet meer naar AFI heb geluisterd, Davey Havok toch een invloed had op mijn zang, zelfs misschien meer dan anderen. Dat merk ik vooral tijdens momenten waarin mijn zangstem in een schreeuw uitbloedt.
Didier BECU
15/12/2015
---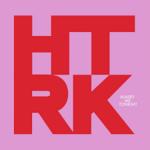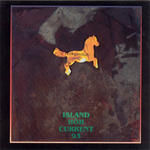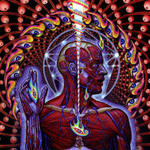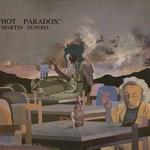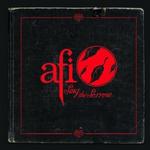 ---