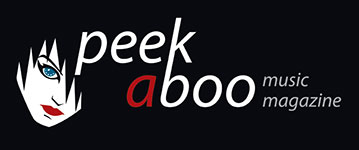 like this interview
---
51 PEG
Breaking A 14-Year Absence: An Interview With 51 Peg
11/04/2019, William ZIMMERMAN
---
It's been 14 years since the last studio release from US industrial/rock band 51 Peg. Why the absence? Call it "life events," internal/external elements causing erosion. Whatever. Why return now? We wanted to find out more from this criminally underrated group. They've now returned with their latest release, AVOID. We'd like to thank them for their time.
For the new readers, would you guys be so kind as to give us a bit of a background/bio on 51 Peg and the meaning behind the name?
Carlo- We got together in 1998, the band started out as more of a "rock" band but with the intent of incorporating electronic and synth sounds. Through trial and error we eventually figured out how to make that happen.
As for the name, 51 Peg was the first main sequence star discovered with exoplanets orbiting it.
Brian: Back when we were first experimenting with electronics in 98ish I went and traded in my "real" drums for a Vdrum kit that I knew nothing about at the time, and things kind of morphed quickly from there. Jeff had some keyboards laying around and next thing you know we were writing the songs which became our first album Strange Appointments.
It's been 14 years since your last studio release. Can you take us through the journey that led to the new AVOID album?
Tim: A few years ago, I was already working with Carlo and Brian with another project when they asked if I'd want to work on new 51 Peg music with Jeff. Being a friend and fan of their music before, I jumped at the chance to be a part of the creative process. Out of that, we wrote and tracked 3 songs that we released as an EP. From that point forward, we just kept going until we had a full album
Brian: As Tim mentioned, the 3 of us minus Jeff were already in another band together. Jeff was/is in Arizona so I think it was really the technology advancing to the point where we could trade tracks remotely that allowed this to all come together. I don't think any of us wanted 51 Peg to be done in the first place, so it was always in the back of our minds to make more music.
Carlo: After we decided to fire up the machine again we weren't quite sure what new material would sound like but once we started trading ideas it just kept building and building into something new but still sounding like us. We didn't feel the need to stick to any formula, some songs have a more traditional structure and some are just different.
You guys worked from different sides of the country, right? Can you talk about your technical evolution which allowed you to compose/mix/record via the net? What I mean is… what's different technologically now as opposed to 14 years ago?
Carlo: Well since the last studio record ESC/CTRL everything has changed. We no longer need a big studio to get big drums, we no long need actual loud guitar cabs to get those big guitar sounds.
Tim: File sharing and home studios are definitely the biggest differences. We can get ideas down and then share with the group to get feedback or even build upon. Another advantage we had was being able to have Jeff record vocal ideas into his phone, message them to me, and then drop into an arrangement to push the writing process forward.
Your bandcamp page states that "lyrics of loss, change, heartache and self-reflection provide an homage to an imperfect past." Talk about that as it relates to the new album if you don't mind.
Jeff: For my part of this album, thematically, I drew heavily from the fact that I wound up being smack dab in the middle of a crisis that many of us are going through these days. For the most part, I have always been lucky enough to avoid direct contact with the kinds of tragedies that make the evening news. I have always been very lucky in that respect. To make it this far into my life before I ran into something so soul sucking and life destroying in my own home was a profound slap in my face. I was writing lyrics about what I was observing happening to a person who I loved while that person was in the next room. I suppose that adds to the overall intensity of what you hear on the album.
Brian: while Jeff writes all the lyrics, I think the years gone by and all the things you go through weighed heavily on what came out of us. A sense of unfinished business as well.
You have a whopping 16 tracks on the new release. How many had you actually recorded before choosing these?
Tim: With the creative forces still flowing after the release of our 3-song EP, we just kept going and writing more and more ideas. We abandoned about a dozen other unfinished ideas and eventually wrote and tracked 13 songs we were all happy with. Even though that alone would've been enough for a full album, we really liked the original EP and decided to re-mix and include them on A/VOID, giving them a proper release.
Can you take us inside the lyrics of some of the tracks; "Parachute and Savior" and "The Light That Lit Your Way" for example?
Jeff: Parachute and Savior refers to my lifelong struggle with the concept of a higher power. It's about all of the times that I have found myself asking for the help of some higher power that I typically tend to disavow. It is based loosely on the term parachute prayer that I used to hear regularly in church as a kid. It seems, that whenever things get really bad in my life, I find myself closing my eyes and asking something that I don't even think I believe in to help me through it
The Light That Lit Your Way is a message to someone who has it all but clearly does not realise it or appreciate it. It's a message coming from someone who has the point of view of having had that same thing and let it go. It is also a bit of a love letter to the members of this band who have spent over 20 years with creating some of the best art I could have ever hoped to have made.
Most of your releases have been without label assistance? Was this always a conscious decision?
Brian: yes we love paying for all of this ourselves! Who needs labels!? Haha in the early days we had many "label showcases" and discussions but nothing real ever materialized, though I guess you could say the first album was under a record label (we won't go there). But in hindsight considering the state of the "music industry" it was probably for the best.
Tim: Nowadays, having a label to release music just isn't required. Inexpensive physical CD production, online distribution services, and virtual storefronts like BandCamp really allow us and many artists to be as DIY as possible.
In 2005 you released a 5 track live EP. The sound is somewhat crisp but raw at the same time. Why do you think more electronic/EBM bands don't record live releases?
Carlo: We've always been a live band and been more about the performance and live , that's what it's all about.
Brian: I am guessing youtube squashed the market for live albums nowadays.
What further plans do you have for 2019?
Carlo: We're currently playing live shows and plan playing more. We would love to do festival dates!
Tim: Continue promoting and trying to get A/VOID out to as many listeners as possible. Whether that's by pushing on social media or even live performances. We've talked about getting new ideas started because we've lived with these 16 songs for a while now and want to keep the creative momentum going.
How realistic do you think it might be for future live shows or festival dates?
Tim: We have a few shows coming up in May and looking again in the Fall, but we're always looking for opportunities to get our music out to the masses.
Situation: Many years down the road, a very distant relative locates a box in the attic of an old home. In that box they find a 51 Peg album. What do you want this person to know about your legacy just from listening to your music?
Brian: We might not be as well known as we would like, but we are grateful for the group of fans we have, of which many have told us how our music got them through some tough times. I hope the music continues to do that for all who discover it in the future.
William ZIMMERMAN
11/04/2019
---