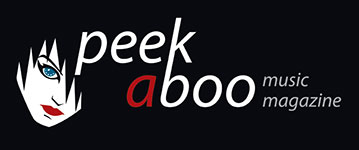 like this interview
---
ACCESSORY
'You Can't Reach People Alone With Pictures Or Texts'
02/01/2020, Stef COLDHEART
---
German EBM formation Accessory saw the daylight in 1996. Dirk Steyer (vocals) and Mike Königsberger (machines) released eight albums (including a live one) in between 1997 and 2013. Except their debut work all albums were released by Out Of Line. Accessory has now unleashed a new album, which is the first full length since "Resurrection" (2013). The work stands for a modern EBM work, which is also strongly influenced by techno music. It's a cool dancefloor production, which has been released on Infacted Recordings. I asked Dirk Steyer for some details.
"Elektrik" is your first new album since the "Resurrection"-album (2013). What's the reason to this long 'break', which was only interrupted by the "Ship Of Fools"-EP (2016)? When did you start to compose new songs and do you have anything to say about the label move from Out Of Line towards Infacted Recordings?
In between the years 2013 - 2016, I took part in a distance learning course in order to better qualify my job. This has taken a lot of time and demanded a lot from me. So I didn't have time until 2017 to get back to my 'baby' Accessory. With the new album I also wanted to try a label change. I have known Torben from Infacted for a very long time and appreciate him as a musician and business partner. So it was clear to me that if we try something new it should be with him. With Out of Line I still have a very good contact and we still work together. I'm doing some mastering work for Out of Line.
What kind of album did you want to accomplish and did you notice some changes and/or evolutions in the writing- and production process of this work?
There was no direct plan for the new album. However, during the recent years, I've consumed different types of electronic music and have been inspired. So I let my creativity run wild and off for the new album.
You've been always inspired by EBM, but Accessory became much more than simply EBM! Techno music must have been one of these music styles you 'consumed'. Techno is everywhere today so what makes this music exciting to work with and what's your perception of the contemporary EBM/electronic scene?
In my opinion, the techno scene is very versatile and constantly reinventing itself. Many influences are 'allowed' there and you have a lot of room for creativity in production. That's why I personally find it exciting to do something similar in the EBM scene. I love EBM, in both old-school and modern formats. However, the exciting thing about Accessory is the constantly changing combination of modern electronic music and EBM. This also shows how closely these music styles are connected.
What inspired you for the title and the artwork of the album? What have been the main themes that inspired the lyrical content of "Elektrik"?
There is no main theme that pervades "Elektrik" like a red thread; there have never been at Accessory! (Laughs) As always with our texts, it's mostly about interpersonal relationships and about dancing. But the title "Elektrik" reflects for me the whole album. With all its different electronic styles and facets. It's just electrifying (lol). We again left the artwork to our good friend user.dx. We only gave him the instruction that it should represent our mask in a large and electrifying form.
You also released a clip for the song "No Man Covers", which is also the new single/EP. What did you try to express with the clip and what's the impact of making clips today in your opinion?
Social media has become extremely important in the music industry. However, you can't reach people alone with pictures or texts. People love to watch videos. So it was clear to us that we definitely have to release a video for the new album, which of course was a big challenge. "No Man Covers" of course, reflects a small interpersonal relationship. The woman feels abandoned and is not covered by any man.
Dirk, I noticed you're also doing a lot of DJ-sets while you also started the solo-project M!nc revealing a cool minimal electro/techno approach. Tell us a bit more about these side-activities and about what the future will bring for M!nc and Accessory?
I like music for the clubs. It gives me some freedom to experiment with new music and to see the reaction of the audience if it works or not. It is also a nice change. Next I'm actually planning to launch a new M!NC release. This side-project is pretty bleak in its overall mood. On the album "Half-Time" I have released different tracks which are in the field of minimal-techno, ambient and industrial. I don't know exactly where the trip with M!NC will go. But in any case, dark and electronic.
With Accessory, it will move on the next year. However, I had a production break in Summer first. Now that the cold season starts, I'm looking forward to long studio evenings and new music for both projects.
Stef COLDHEART
02/01/2020
---