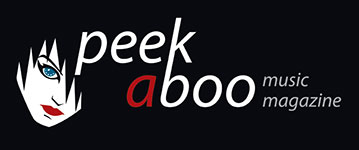 like this interview
---
AD VITAM
Being brother and sister is positive for the band because we are comfortable with being honest, open and opinionative.
01/06/2016, Didier BECU
---
The Mexican electro pop duo Ad Vitam released the excellent new EP The Crush. So good and so addictive, that we took a plane to Mexico City to interview them. Well, in our dreams…
Hello please introduce us to Ad Vitam. Who are you and describe yourself.
Hello, Ad Vitam consists of two people who are passionate about music and life. We have been part of the music world for many years, first as fans and now as musicians. Ad Vitam was created as a tribute to our biggest passions and a way to share and express our creativity. We are Agnella (vocals and lyrics) and Carlos (programming and composition).
Ad Vitam is Latin for eternal life. Is there any special reason why you choose that name?
We believe music, as many art forms, is immortal. Music is everlasting and it will have an impact on the world, on one person or a million people.
You are a duo and a brother and sister. I guess this is kind of perfect since you know each other quite well and you can say what you want, or am I completely wrong here?
We have found it difficult to work with other people in the band. We take music very seriously and are very dedicated and committed to Ad Vitam. Since we are both in the same mind set, it is easier to work together. Being brother and sister is positive for the band because we are comfortable with being honest, open and opinionative. It's also a nice balance because our personalities are different.
You're a Mexican band, but a very special band, since you really have a European sound. How are the reactions in your home country?
Well, we are Mexican, but we consider ourselves citizens of the world. We listen to bands from all over the world and grew up listening to them and became influenced by European bands. I believe people have really supported us here in Mexico and have taken really well to our sound.
I understood every fan has his own description of Ad Vitam, what's the best you heard so far?
Not sure! When we work with a song, we don't really focus on the genre or the final result. Being influenced by so many different genres has impacted Ad Vitam. We are a bit curious on how people label it, though.
Some years ago you were featured on Machineries Of Joy, a compilation on Out Of Line. Has this opened some doors for you and is there some European interest at the moment?
That was years ago, and shortly after that Ad Vitam was on pause for years. I believe things would have been different if we had continued then. Ad Vitam has changed since my brother has been added to the line-up. You could say we're starting over and things are different. Last year, Side Line invited us to participate in their Face the Beat Session 3 and that has helped us to get noticed in Europe.
Every band has a dream, tell me yours...
As with many bands and musicians, our dream is to keep on working on what we love and being heard all over the world. That is our dream! Mexico has many different high quality bands from different genres. We want our own place and to be heard.
You released a brand new (great) EP. Do you think that this is the definite Ad Vitam sound?
It's hard to have a definite sound because circumstances change in life, situations and experiences. We tend to (hopefully) grow and evolve as humans and musicians.
Maybe it's me, but I described you as electro pop, but you haven't forgotten the pop part...
I guess it has a light pop sound. Like we mentioned before, we just create our music not really considering labels. The final result is what it is. People will have their own opinions and criteria that is the great thing about music.

What's your favorite record of all time and why.
Such a difficult question to answer! Growing up so devoted to music, our tastes have changed constantly. For me, (Agnella), it would have to be Christian Death's Only Theater of Pain, because it influenced me to this day. I heard it as an early teenager and even now as an adult I get goose bumps!
For Carlos it would have to be The Cure's Pornography because it also changed his perception of life,'being so young when he heard it. All the experiences around that time in his life changed his life, and pushed him to become a musician.
With whom wouldn't you mind to be alone in an elevator for 8 hours and what would you do then?
Hahahahaha, we both agree: with our families, because it would be something we're used to! Dealing with them every day would not put us in an awkward or stressful situation.
The last word is yours...
Thank you for your interest and support! We hope to visit Europe soon and play for you guys.
Didier BECU
01/06/2016
---