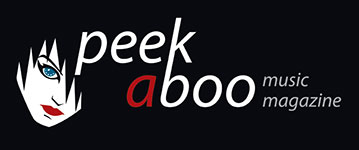 like this interview
---
ADAM ANT
Live shows are the last bastion of human beings over machines
30/11/2012, Philippe BLACKMARQUIS
---
Adam Ant started as part of the burgeoning punk rock movement but became famous as the flamboyant singer of hits like "Stand And Deliver" or "Prince Charming". Now, 30 years later, Adam is coming back with a new single, a new album and an extensive tour. He will play an exclusive extravagant club show at the Zappa in Antwerp on 7 December. A great opportunity to talk with Adam!
Thank you for this interview! Your music has often been described as postpunk and new-wave. Which bands or artists were your major influences at the beginning?
Franck Sinatra, Elvis Presley, Roxy Music, Miles Davis, Brian Eno, T. Rex.
Would you say there is also a 'glam-rock' aspect in your act, both musically and visually?
It was a major influence when I first considered playing in bands at arts school.
You are also a fan of movies and art in general: how have these passions influenced your musical career?
My training at arts school was critical as I learned graphic design, which allowed me full visual control of all album covers, posters, stage sets and visuals of Adam and the Ants. Film obviously influenced me and I took a film studies course which enabled me to later storyboard and direct my own video's.
Do you remember your first shows in Leopoldsburg and Ninove in Belgium back in 1978? Any other anecdote concerning Belgium?
I certainly do. When we could not get any gigs or appreciation from the British music press (NME, Sounds, Melody Maker), the European fans welcomed us with open arms! It was a very special, exciting time of my life!
You have always put a lot of emphasis on your live shows. Why?
It is the ultimate test for both the pedigree of the songs you have written and for the band. It is the last bastion of human beings over machines and involves blood, sweat and tears. It is half the ingredient. Make great records and perform them in a great way!
Do you think that music is being virtualised now with Internet, MP3, etc? How can we keep the 'organic' element of music?
Kick out the nerds! Keep the traditional side of record making alive! Only the performers/bands can insist upon making CD's and vinyls, to fully realise the value of lyrics and the visual idea of an album concept.
Can you describe the show you will give in Antwerp? Who will be playing with you?
The support band are an excellent 4 piece girl band called "Georgie Girl and her Poussez Posse". They are signed to my Blueback Hussar record label and have toured with us consistently over the last year worldwide.
Can you tell us a bit about your new album: "Adam Ant Is The Blueback Hussar in Marrying The Gunners Daughter", due in January 2013?
It has 17 tracks, with double gatefold vinyl sleeve and a special edition CD with booklet. It was made in a very traditional way, unlike anything I've done before. It was recorded in a very analogue / old school manner. At last, I have the next addition to my catalogue!
The new single: 'Cool Zombie' is a great song! I noticed it sounds a bit like 'Hey Joe'.
It's a standard blues progression, with a lot of swamp style blues influences from the time when I was in Tennessee in the late '90's.
Looking forward to seeing you live in Antwerp! Anything more you wish to say to your Belgian fans?
I am looking forward to playing you all the songs you are longing to hear, plus a few rarities, a few new songs and 100% of ROCK'N ROLL!
Thank you very much, Adam!
To buy your ticket for this unique concert, click here.
Philippe BLACKMARQUIS
30/11/2012
---