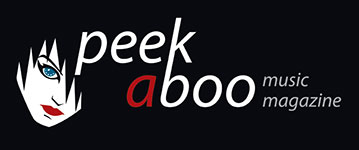 like this interview
---
ANDY GILL (GANG OF FOUR)
'You never expect Gang of Four to be very optimistic.Do you ?'
09/05/2019, Danil VOLOHOV
---
Each new release from Gang Of Four is something unpredictable. Many years ago, the British collective established their reputation, getting cult status after the release of the "Damaged Goods" EP, following "Entertainment!", "Solid Gold" and "Songs of The Free".
Nowadays, the paradigm of uniting light and pessimism still continues to be one of the key elements of their music. Their new "Happy Now" unites uncompromising pop melodies and a very specific kind of mood. Something equal to what Kerouac called "naked lunch". When you understand everything, but have to say nothing about it. It's probably the best thing about "Happy Now" – it would leave you no words to describe it. And it doesn't need any description.
A few days before the release of "Happy Now" we got a chance to speak with founding member and guitarist of Gang Of Four – Andy Gill. In the interview for "Peek-A-Boo" magazine Andy told us about "Happy Now", the early years of Gang Of Four, about CBGB and "Entertainment!", about his producer's work and main influences.
In terms of Gang of Four's style, I have always been aware of the influence of such early punk bands as Television, but of course Gang of Four has historical connections with New York. You went there for the first time in 1976. Tell me about your memories of CBGB and how this led to founding the band.
Me and Jon King went to New York in 76 as you said. We stayed with a friend of a friend - Mary Harron. Later on, she became a famous film-director, working on films like "American Psycho" but at that time she was a writer for New York "Punk" magazine. She took us to a lot of the clubs. Quite often to CBGB which was interesting because very often we got there and there was no band playing. But we'd just stand at the bar, have a drink with people like John Cale on one side, Joey Ramone on the other, and had conversations with people. All this was just very normal. We became friends with Patty Smith's band. They would joke with us… I once said: "I think I want to start a band." and we were kind of joking about what name we should give to the band. And then when we got back to Leeds, I started thinking seriously about doing it. I started thinking about creating a band and then it became a problem – how to find a bass player. Finding a drummer. The first bass player [in Gang of Four] was called David Wolfson. Then we got Hugo Burnham to be the drummer. He dropped out for a while because he wanted to be an actor. So we had a different drummer for a bit. Then Hugo wanted to come back and I let him. Mainly, because he had a van, which was very useful for a band when we started. And actually Jon King quit after about nine months or a year. I auditioned a few different singers including the manager of The Mekons. And then again, after…I don't know whether these were weeks or months, Jon said he wanted to come back. So I let him. And that was the early days.
Let's talk about your earliest years, the period of "Damaged Goods". What do you think helped you to form your sound ?
I was trying a lot of different things. And there were different people that influenced me. I think on that very rhythmic sound, I always liked Steve Cropper. The guitarist who played on many of Stax Records. But also Wilko Johnson, from Dr.Feelgood. I think it's quite obvious on "Damaged Goods" – that influence. It's interesting who influenced whom. I didn't know if you know the band called "The Pirates". They were from 60s – early 70s. I think Dr.Feelgood took a lot from them. So everybody borrows from everybody else.
Your first years culminated with the release of the cult track, "Damaged Goods", which became probably one of the most influential pieces of music for many generations of musicians. Could you please tell me how it was written ?
Em…I think with all these songs I had an idea – some sort of idea for the guitar and I would take it into the rehearsal room where I told Hugo what sort of drums he had to play. And I told Dave Allen what kind of bass parts to play around it. It's a simple song. I think it's interesting as there is a certain way of working which we did quite often. Where Jon would write a bunch of lyrics and in this case the lyrics are essentially some kind of sex/love song. And then the chorus of the song, which is the middle section, where it goes: "Damaged Goods ". I went away and I thought about this. I thought the song needed to expand out from the original rhyme. And needed to somehow connect with other issues. To connect with the rest of the world. And that's why I wrote the lyrics for the chorus – the central section. Which I think expands the song into a more profoundly interesting area than it had started in.
After the release of "Entertainment!" you established yourself as a guitarist with an authentic style using only an amp and the sound of your guitar. With that, you established a certain style of playing, but what have you been searching for as a musician ?
Well, I think you're right. With "Entertainment!" it was…I don't know, I didn't really have any effects. It kind of felt that it was right to use just the guitar and the amp; really that was that. There was an amp company called "Carlsbro". It was cheap. It was solid state, which means there were no valves involved. Which I was perfectly happy with. As all these people, the copyists of blues guitarists, they all wanted valve amps because it sounded "warm". I didn't wanna sound "warm".
Then Carlsbro brought out a new model, also solid state transistor, that had chorus, tremelo and vibrato. I started playing that and I realised that I liked it. So that was the basis of some of the sounds on the second album – "Solid Gold". It wasn't so much that I was being purist. It wasn't me saying "No! No effects!" It wasn't that. I just thought it sounded good the way it was. And it worked on the songs we were working on at that period.
I think on the second album it was different. So what tended to happen is I would create songs where parts of the song were dry, perhaps with a tremolo in time with the track, a funky rhythmic line, and then it would break into almost psychedelic sustained feedback, almost Hendrix-y; which would then suddenly drop down to the dry funky rhythmic elements.
Talking about Dave's ( Allen ) departure, you once said that changed the dynamics of the band. Recently, I watched your show at BBC6's Music Festival and I couldn't but notice how powerful it was. So in terms of this stage of your career, what can you say about Gang of Four in its current version ?
We work with two different drummers these days. It's just the way it turned out. I like them both. Both of them are slightly different. But they're fantastic. One of them is Tobias Humble. Another – Jonny Finnegan. Jonny played with us at the 6 Music Festival. Little guy. He's very loud, very powerful. But of course, both of them are really-really great drummers. In all honesty, I have to say that there are three drummers that I think are absolutely amazing! One is Dave Grohl, who I worked with when I was working with Killing Joke. And the other two would be Jonny and Tobias. They're just fantastic. And Hugo – back in the early days…he wasn't really a drummer. He couldn't do drum fills but he learnt how to play metronomically. And he was always in time. I'll say that for him. It was hard work getting him to play the, shall we say eccentric, drum parts. In terms of bass. I'll say that my two favourite bass players would be Thomas [Thomas McNeice – bass-player of Gang Of Four] and Gail Ann Dorsey, who as you know was Bowie's bass player for many, many years. And she was in Gang Of Four during the 90s.
The "Complicit EP" was the last Gang Of Four release. Now all of us are looking forward to the release of your new album – "Happy Now". Could you please tell me about this record ? What we should expect from it and how you describe "Happy Now"?
Musically it's…again, obviously Gang of Four as far as rhythm. It's funky and rhythmic. With a big kick-drum. And I try to make all these things maximally simple. But there are quite funky tracks. There are elements of a mixture of what people call electronic sounds with real drum parts. That's something I've liked to do for quite a while. There is lots of guitar, and what sound like they may be synthesizers are actually treated guitars. I think there are a couple of songs which will surprise people, such as the song called "White Lies" which is very, very atmospheric and emotional. I think people will be surprised when they hear it.
What about the title of the record - "Happy Now"? Are you making a sarcastic comment about the global process ?
I think there is a temptation for people to say that. It isn't sarcastic, like: 'Yeah, you're happy now ?! Now you've got your way? Now you're happy ?!". The phrase itself – it's calmer. It's not a question. It's not a statement. It's just there. And I think, what is true is the world right now is more anxious. Everybody seems to be carrying some kind of anxiety with them. And you could say: "Oh, yeah! It's to do with Trump! It's to do with Brexit! It's to do with terrorism or far right extremism in Europe!".
It's more to do with the psychological and communication world we have made, I think. Nobody knows what to believe anymore. So twenty years ago you had newspapers. And I'm not suggesting, for one second, that you could believe everything you read in the newspapers. Obviously, not. But on some of the basic stuff, they did have people who were paid to check facts. It was a slightly simpler world. Now we're in a social-media world. And nobody's quite sure what's happening and where they're going. It's also another anxiety to deal with. People looking at their lives trying to figure out what it is they're supposed to be doing. They're thinking: "Am I happy? Am I not happy ? Am I achieving happiness ? Am I fulfilled?" and at the same time feeling that the world is uncaring and difficult…it works on different levels. You never expect Gang of Four to be very optimistic. Do you ?
You once remarked that the process of working is always a mixture of sad things, tragedy and joy. But how do you understand when a song is finished ?
It's sort of "Ok, it's done now." I kind of know when it's done. However, when I think "It's done", occasionally, I go back and change one or two words. And very often I'll over think these things – "This part is really too long. This part is a bit too long. I'm gonna cut this down." Sometimes I think: "Oh, it needs to be a little bit faster." Things like that. But basically, I know when the thing's done.
Have recent technological developments affected your work in general, making it different from the things you did 20-30 years before?
The obvious change relates to computers. In the mid 80s – 85-86—I started using computers to play samples. And some kind of bass lines. As these technologies developed…eventually you started to record audio on computers. That does change the way you do things. Some people argue that it's not necessarily better – it's just different. Obviously, if you're working on a computer – in "Pro Tools" or whatever programme it is, you could play a guitar part, or bass part etc and record it. Whereas, 40 years ago…maybe you had an idea, maybe you had the basics. So you have to go to a room and meet people playing with you. That's the main difference. I guess the differences also are the way things come out and the way things sound. Not necessarily bad or not necessarily worse.
I must ask about your work as a producer. You established yourself as a producer working with different bands and artists. From The Jesus Lizard and Therapy? to the Red Hot Chili Peppers and Killing Joke. But working on your own songs you must have given you a sense about how any particular song should sound. Or how this piece should be approached. What helps you to understand these other musicians?
Well, for me it's like…if I'm working in the studio, doing Gang of Four things, I'm thinking "How does this drum pattern work? Does it really work? Maybe the bass is too complicated? Maybe the guitar should stop here and there should be a gap? " – these are the things I'm thinking about when I'm working on Gang of Four albums. When I work with somebody else – it's basically the same. I guess people get me in to work on these things because, they feel that there is something I can bring to the project. Something I have in common with them. I think that's what happens. It's not that different. And sometimes drummers would have a pattern and I'd say: "Oh, maybe you should try more like this?" and sometimes they feel good about it. Sometimes they think: "I don't know what's wrong with the pattern I have". But something I learnt from working on the Chili Peppers album is if you disagree – don't have an argument about it. Find a different way around a problem. Because, there's always a different way around the problem. Not just in music.
Finally I'd like to ask you about the start of Gang of Four. Of course Entertainment! was a groundbreaking record, for all of us. But still, you started when punk was transitioning from pure punk, as we all know it, to something more interesting, as represented by Gang of Four, Public Image Ltd, Joy Division. So how do you remember the reaction of your first fans ?
It was very, very quick. '76 was the year of punk. And as you say, people were shifting their opinions very quickly, as that was happening. Whether it was Public Image Ltd or The Slits. Joy Division, Gang of Four…I think punk had just blown the doors wide-open. And everybody said at the same time. "Oh, ok! So anything is possible." And I think that encourages people to really explore completely different avenues. And I think the bands we've just mentioned – they are all very different from each other. But there's something…there is the freedom about what they're talking about. In a way they approach it. And I think, that's the thing that's fresh and new about it. At the first gigs we played there were many different reactions – sometimes incomprehension, anger even. But then also ecstatic dancing or people just staring, eyes and mouths wide open.
Danil VOLOHOV
09/05/2019
---