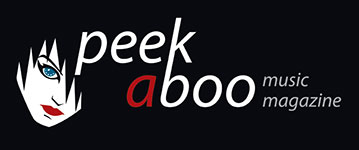 like this interview
---
ANDY THE KID
Set trends, don't follow them.
28/06/2015, Ron SCHOONWATER
---
ANDY THE KID played with acts like Static-X, Dope, and play currently with members of Coal Chamber in We Are The Riot. After the release of his solo EP "Linchpin", with contributions of Chris Hall (Stabbing Westward, The Dreaming) and Aaron Nordstrom (Gemini Syndrome), we found it time to ask Andy himself some questions.
Why did you release an EP instead of a full length album?
A full length album would have been amazing, and I definitely have the material, however I think as an independent artist you have to work within your means. At the end of the day it came down to what I could afford in addition to wanting to release the absolute best possible product I could. Perhaps I could have recorded a full length on the same budget, but that would have meant not being able to access the quality of producers (Ulrich Wild/Rocco Guarino), equipment and musicians that I felt like the songs deserved. Another positive is that the follow-up EP (or album!) will happen a lot sooner.
After releasing "Linchpin" you said that We Are The Riot is still your main priority, but after this solo experience and the result musically on the EP, I can imagine that you see ANDY THE KID as a second priority?
Yes! I am deeply connected to my Andy The Kid project and will continue to pursue it. The beauty of having a solo project is that I can control the pace that it moves at. It will be easy to plug the 'free time' holes with ATK.
And will release a full length album in the near future?
I have a desire to release a full length. I have already started writing it. It all depends on demand, though. If there is a demand for Andy The Kid and if the EP gains traction, which it appears to be, I will definitely push out a full length.
How and why did you choose your guests on this EP (like Chris Hall and Aaron Nordstrom)?
When all the songs were demo'd, I sat back and closed my eyes and tried to hear the melodies in my head. I then thought about who I had access to from my pool of friends and peers and reached out. I was very humbled by the enthusiasm that each of the singers had towards the project. The song drove the choices.
Why did you choose to play the cover 'The Island' of Pendulum?
I've always loved covers. As a consumer of music, I really enjoy hearing artists spin on a cover song. It's a tricky thing though. I feel that you can execute it well (i.e. A Perfect Circles 'Imagine'/Dope's 'Rebel Yell'), or you can completely demolish it. I had two trains of thought. I wanted a song that I thought I could execute and do justice to the original, in addition to trying to remove myself from the cliché re-do of an old classic. In addition to this, I'm a proud Australian and wanted to showcase some Australian music. I've loved Pendulum since the moment I heard them. Every song. I chose "The Island" because every time I heard it, it elicited some sort of emotion and made the hair on my arms stand up. I also believe that it's song writing genius. Rob Swire has written a huge hit… that has a chorus with no singing. Seriously!?! Genius! The guitar melody carries the whole song.
You played 'Cowboys Evolution (Rise Up)' live in Australia on their football field. How special was that for you?
By far one of the biggest achievements in my musical career. Not many people know about Rugby. The Cowboys are my LA Lakers, or Denver Broncos. The love I have for that team and the pride I have of being able to write and perform their new theme song is immeasurable.
Did you or will you do more live shows with Andy The Kid?
Yes, absolutely. The wheels are already turning on that and I hope to announce a few things very soon!
Did you ever expected that you would have played with acts like Static-X, Dope, or members from Coal Chamber in We Are The Riot when you left Australia? What were you're expectations when you left Australia for the United States of America?
I exceeded any expectation I had of my career when I landed at LAX with just my guitar and a suitcase. To have the opportunity to perform alongside musicians that I admired growing up is truly a special thing. If music was to end for me tomorrow, I would walk away with a huge sense of achievement.
Aren't you afraid that Coal Chamber will be as big as they were and that We Are The Riot will end, or are you sure WATR will return soon?
Absolutely not! Meegs and Mikey are my brothers and I am willing for Coal Chamber to be even BIGGER! Coal Chamber succeeding means my brothers are succeeding, and they bloody deserve it. What makes We Are The Riot a beautiful thing, other than the brotherhood, is that it's done for love. It's not done to be the next biggest rock band. We all love each others company, we love playing together and we love the music that is produced as a result. Many up and coming bands lose sight of the important aspects of playing in a band, pursuing the dream. We Are The Riot will always be something positive in all of our lives and will never go away as long as that is the case.
Who are your biggest inspirations in music?
This is my least favorite question as it's always the hardest to answer. At different stages of my life I have loved and been inspired by different bands. When I was growing up it was Marilyn Manson. Soon after that it shifted to more classic bands like Soundgarden/Stone Temple Pilots/Alice in Chains. There were a few years there when I loved Avenged Sevenfold (City of Evil/Self Titled record) & Pendulum. More recently it's been bands like Chevelle. I love listening to radio stations like SXM Octane/Liquid Metal, as I'm inspired by many of the new bands they give exposure to.
Overall I'm inspired by a good song. I don't care if you're Slayer or Katy Perry. You write a song that tickles my fancy, then I'm a fan.
If it is completely up to you, what will Andy The Kid (as a musician and as a band) have achieved in the upcoming five years?
I would like to tour the states comprehensively. I would like the ATK record to be a vessel to take my music to parts of the world I've always wanted to visit (i.e. Russia, China, Latin America). I would like to inspire kids everywhere and make ATK concerts a place where people can leave their baggage at the door and just remove themselves from reality for a period of time. Then follow that up with a full length and do it all over again.
Something you always wanted to say, but never were asked…
Do your music for the right reasons. Finish school and get a career. Let music be art and not what you aim to buy your house and pay your bills one day. Write good songs and honest songs. Set trends, don't follow them. I'm an opinionated individual, but do what makes you happy (as long as it's not destructive). Don't let the opinions of suits & paper pushers determine whether or not you chase your dreams or tell you you're not good enough. If you believe and are inspired, you're good enough. That's all…
Ron SCHOONWATER
28/06/2015
---