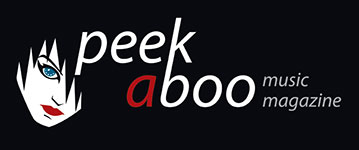 like this interview
---
ARBEID ADELT!
May I now finally mouth your girlfriend or what?
02/04/2015, Xavier KRUTH
---
In the run-up of the Eurorock festival, we pulled Marcel Vanthilt by his ears (and afterwards kicked him in the b#%@s, you'll understand why) to ask him about the activities and plans of Arbeid Adelt! Because there is more than the performance at Eurorock - the band will play there on Friday, May 15th - there is also the recent release of the 'Best Of 3CD' compilation that gathers almost the entire oeuvre of Arbeid Adelt!, there are numerous performances and even rumors about new material. So we sharpened our ears...
Hi Marcel. The end of 2013 saw the release of the 'Best Of 3CD'-compilation, a collection of almost all of your material. You have played live pretty often since. Will the issue of the CD box mean a new start of Arbeid Adelt!?

Absolutely! Because reactions are great and we kick on it completely. We are going on until someone knockes us off the stage. We did a small run of café and club gigs this winter and it all went perfectly well. The audience was enthusiastic, we ware in excellent shape, sometimes making new songs on the spot. We are sharp! And so we will go on. There is new material in the making. After the summer there is a new album, voilà!

It is strange that much of the work of Arbeid Adelt! was not available for so long. You were never forgotten - 'De dag dat het zonlicht niet meer scheen' is still regularly played on the radio - and you did two exclusive concerts with 'Jonge Helden' in 2010 and 2011. Why did it take so long?

Firstly, because there was a small conflict with our record company EMI Belgium. When that small conflict was resolved, EMI Belgium suddenly no longer existed. Warner Music had taken over, which again took more time before our compilation was released. But it was worth waiting, it has become a solid 3CD box. We are very proud of it.

Two months after the establishment of Arbeid Adelt! in 1981, the first single was already there: 'Ik sta scherp'. 'De dag dat het zonlicht niet meer scheen', which was the group's breakthrough, followed quickly. And in 1983 the two EPs were released: 'Jonge Helden' and 'Le chagrin and quatre-vingt'. It all went very fast, didn't it?

Yes, that went fast. And actually it ended just as quickly. We had our first 'last concert' when the second mini-album was released in September 1983. Unfortunately, the single from the mini-album, 'Lekker westers', suddenly became a hit. Luc Van Acker, meanwhile, was already jamming with Shriekback in London. Jan Van Roelen and I then pulled up with Dani Klein and Willy Willy to continue AA! for three more years. In 1986, we stopped again because the whole Belpop scene was finished. We made a new start in 1990 and now, in 2015, we do it again. We will continue until we are dead, and perhaps even afterwards!

You chose to write your lyrics in Dutch from the outset. If I understood it correctly, you wanted to break away from the sloganesque side of punk music. What further added value do you see in Dutch?

Especially that there are so many words that other writers never use: 'filatelist' (from 'De dag dat het zonlicht niet meer scheen'), 'titanium en plutonium' (from 'Ik sta scherp'), 'amusementsbedrijf' (from 'Het amusementsbedrijf')... et cetera. I think it i's great game and one delicious way to cogitate and to look for words or images that are seldom used. It is an inexhaustible source. Many songs deal with love, that is very boring. AA!-songs are rarely about love, but about sex ('Johnny Sexpistool', 'Grijp me nu') because sex is exciting and love rather vernacular and pityful. I prefer to write about emptiness, buildings or world history. If you do that, your mother tongue is the best language. English would rapidly become ridiculously bad, I fear.

I notice a penchant for the absurd in the lyrics, a connection to Dada and modernism. You have also put some poetry of Paul Van Ostaijen to music. Were your lyrics meant to be influenced by the modernists from the outset, or did you gradually discover that you had something in common with them?

That grew gradually. It must have been there somewhere unconsciously, because I knew little of the history of literature when I was 25. The weird thing is that the interbellum is still a very interesting period in many areas: jazz, art deco, Van Ostaijen, futurism, cubism... All very groundbreaking, both in terms of graphics and dynamics. The fact that many standards were wiped out, just like in punk, is essential and inspires me tremendously.

You have known the heyday of New Wave. What differences do you see between music in the 80s and now?

It is very easy to be nostalgic: it was better back then, more real, more powerful... Perhaps that is true. I think in any case much of the punk & newwave singles that were released then and are still very strong, and especially more anarchic. I see much less anarchy today, although the internet does give everyone the chance to do what he or she wants. Perhaps you need less revolt because it is much easier to be creative. There are music contests, there is YouTube, Pukkelpop... there is so much and it is well organized. So you actually have more opportunities than back then, and that is good.

Reissues of classics from the 80s seem to still sell pretty well. But for young artists it is really very difficult to publish their work on CD, unless you just do everything by yourself. You have a lot of experience in the music industry. How do you guys think about this?

The music industry is broken, yes. Nothing sells. Music is given away for free, and that in fact is outrageous. Because music takes a lot of time and often a lot of money to make. Why should it be free? A loaf of bread at the bakery also costs money, a car will never be free, so why is music? The worth of music has devalued dramatically, and that is a pity. But, this being said, the channels to distribute music are a thousandfold of those at the time, and that is fantastic. We are making a new album and do not know yet who will publish it, but that does not matter. If there is no other option, we will do it ourselves, just like in the punk era. We don't need the record industry. What we do need are the concerts: if we cannot play our music live, we do not exist. And concerts are also just about the only thing you get money for, so long live Eurorock!

You say new work is coming up. How far is the progress on this?

We have quite a few basic ideas allready, and there are a lot of songs finished with all lyrics and everything. In April and May, we will record one bunch of material and in June it is to be mixed and finished. If everything turns out right, we will release the album on the crowds in September or October. Arriba!
In 2013, you released a split ep with BeNe GeSSeRiT. Why are the two songs you recorded then not on the three CD box?

Because of lack of space. We could only put 22 songs on each CD, or up to 70 minutes, and we had too much. These extra's are always fun for special releases such as our picture disc for RecordStoreDay. You will find obscure instrumental tracks on the b-side, which is for the die-hard collectors.
And, are you looking forward to Eurorock? Are there other bands that you would like to see?

Peter Hook is always an event, he will definitely be good. Killing Joke of course, we played with them in 1985 at the Seaside Festival in De Panne. Front 242, still one of our best export bands ever. Fields of the Nephilim? That was long ago! Vive La Fete, always good and Luc Van Acker as a DJ: shake your coconuts, baby!

We are friendly people. We give you the last word...

May I now finally mouth your girlfriend or what? Oh, excuse me, it is your mother...
Xavier KRUTH
02/04/2015
---