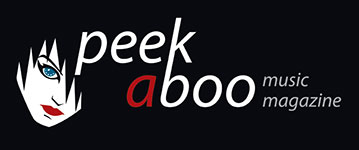 like this interview
---
BIOSPHERE
I just got bored with beats.
15/07/2011, Didier BECU
---
Peek-A-Boo had the honor to speak with Geir from Biosphere who recently released another ambient masterpiece, "N-Plants" on Touch. A very weird record as it dealt about the possible risks from nuclear plants that were standing on ground, is that is sensible for earthquakes and tsunamis...and yes, it was written before the nightmare became reality!
Geir, you are an electronic musician who has known lots of developments or is it more a case of trying out all these different things?
I think it's natural that you develop over time. For example I cannnot listen to the music that I made around 1988-89. Actually I have been bored with that kind of since the early 90s. An artist should be curious. Curiousity will automatically lead to new discoveries and new musical styles. I have always thought that it would be pathetic to play exactly the same tracks or the same style all the time.
I think it's funny to think about this, but have you never thought why you're an electronic composer and not, let's say, a blues or rock performer?
My grandparents told me that I was afraid of the classical guitar hanging on their wall. Probably because I confused it with the fire brigade alarm speaker hanging on the same wall. My grandfather was in the fire brigade.
When I think about musicians like you, I imagine someone being at home totally hidden behind tons of equipment. You don't have to show me your house but I guess there's nearly room for furniture?
No, I am not one of these synthesizer nerds. I have only three small synthesizers and a laptop. No effect racks. I like to travel light. Probably because of my mountaineering background. Less is more. Less is less confusing. Less is faster!
In the beginning of your career you were involved in Bel Canto. A groundbreaking band. What do you think of their stuff now and do you think this period has kind of shaped the artist you are now?
We were very influenced by the 4AD label. Today, I find that music very pompous and over-produced.
I guess lots of people dream of seeing that old line up from Bel Canto once again but should they just keep on dreaming?
We did four gigs in Norway last year. Unfortunately, I don't have time to play in a band.
Thereafter you got involved in the dance scene of the late 80's/90's. I remember Colin Newman from Wire telling me back then that this music was, for him, equal to punk. Did you consider yourself punk back then?
Yes, in a way, because it was something new happening again. Almost like the post-punk period ten years before that. Lots of new artists and new labels.
From punk to the commercial world. How did you react when Levi's approached you to use "Novelty Ways"? A sell out or finally the way to let the world your hear your music?
I didn't have much control over this. The track was licensed by R&S Records. It was a bit flattering to be the first non-American artist to be used in a Levi's commercial though.
From the moment you got in touch with Touch (ha!) you explored another direction of electronic music: ambient. Has this something to do with your passion for nature, as I understood you're a climber?
I don't think so. I just got bored with beats.
Your latest album "N-plants" is more than just some interesting stories as this was actually your thoughts about a nuclear plant being at a riskzone in Japan before 'that' disaster happened! Can you tell us your feelings when you heard for the first time that an earthquake caused this nuclear disaster?
It was a bit shocking that it happened right after I had finished the album. I was considering cancelling the release, but because I could prove that it was made before the earthquake I decided to release it after all.
Brian Eno composed soundtracks for airports, it seems like you're doing it for nuclear plants. Quite horrible thought?
Airports can be horrible places too.
What's your favourite record of all time and why?
Sandinista by The Clash. So many great songs. So many nice memories.
Who wouldn't you mind being alone with in an elevator for 8 hours and what would you do?
I wouldn't mind to be there with my girlfriend.
A special message to our readers could be.
N-Plants will be released on vinyl very soon!
Didier BECU
15/07/2011
---